A preview page from
Portals 13: The Big Campus (Part 3)
.

Synopsis:
It's down to the final four. Drake and Justin are going next, and they're about to get up-close and personal with Maya and Aaliyah.
Tags:
shrunken man, unaware, nudity, bra and panties, feet, hair, mouth, science-fiction, global effect
Pages:
15 + Cover
Written By:

Artwork By:

Issue Release Date:
September 8th, 2021
Series Link:
Portals
Here are the covers for issues #1-6: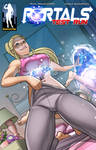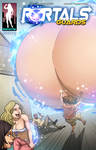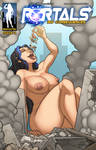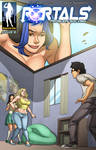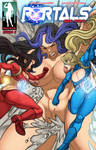 Download this comic and all of the others in our catalog with a single 1-month membership to
giantessfan.com
!
Image details
Image size
1100x1705px 1.1 MB