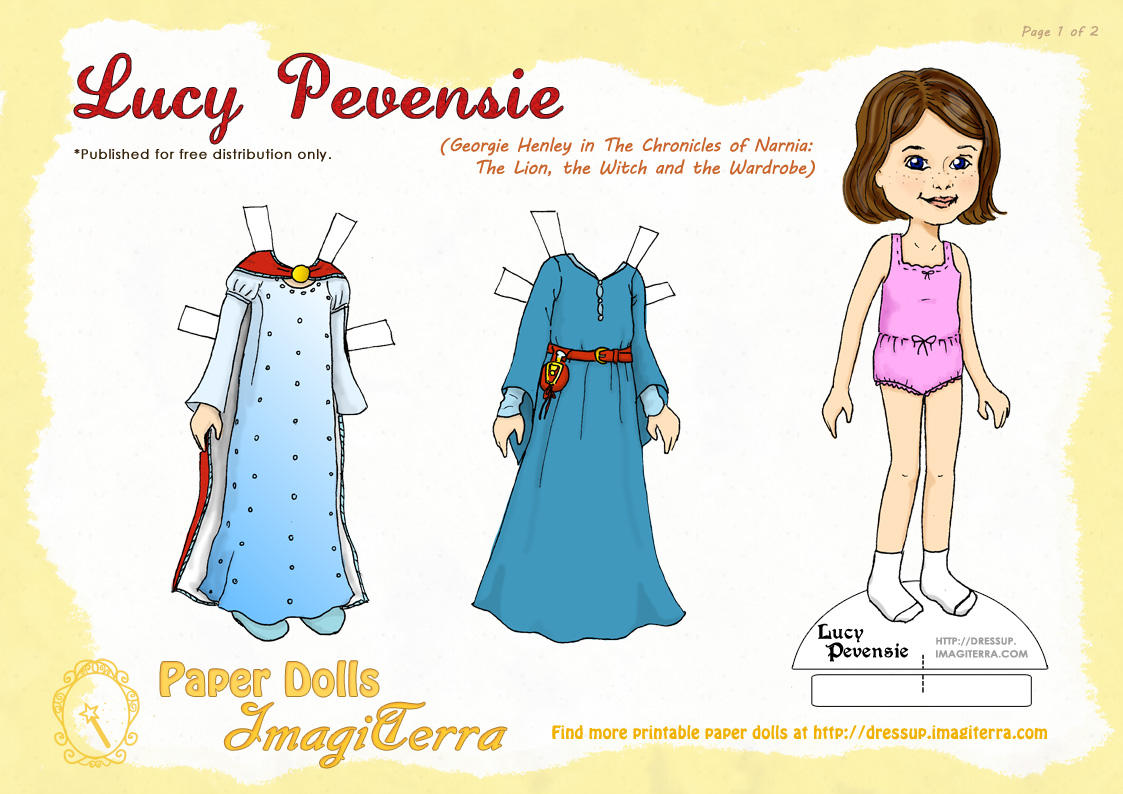 Watch
Doll and outfits are inspired by the 2005 Narnia movie "The Witch and the Wardrobe". Lucy (played by Georgie Henley) is only 8 years old in this chronicle.
The page 2 (more 4 outfits) you can find it here
[link]
But I'll probably upload it in DA too.
--
Would you like to color this paper doll?
I'm thinking about upload a 'coloring page' version, what do you think?