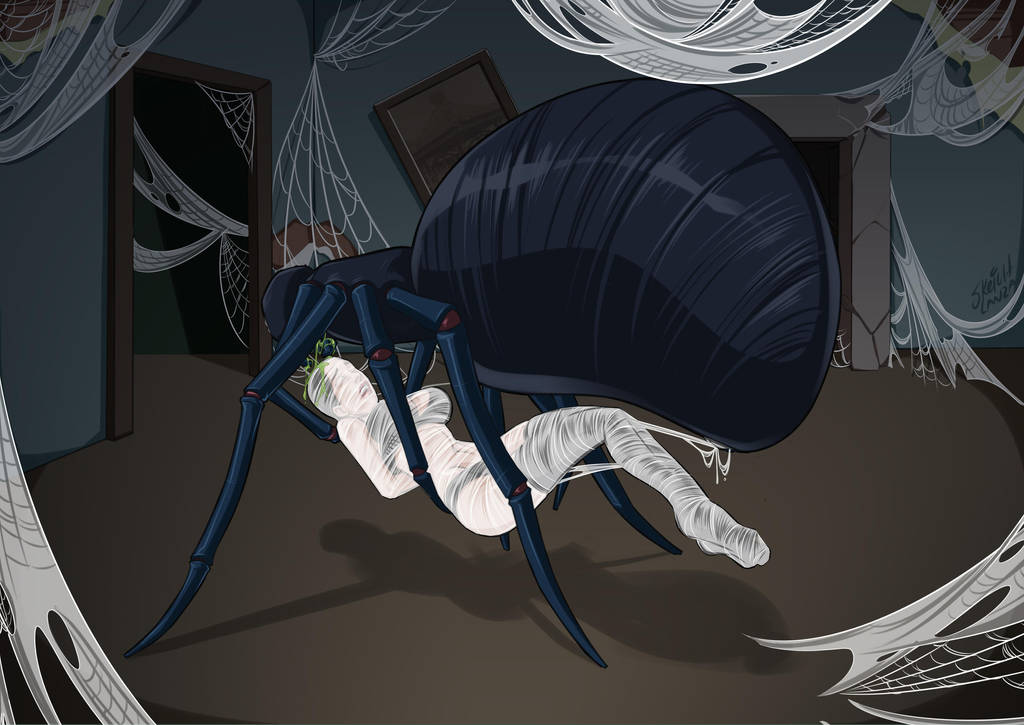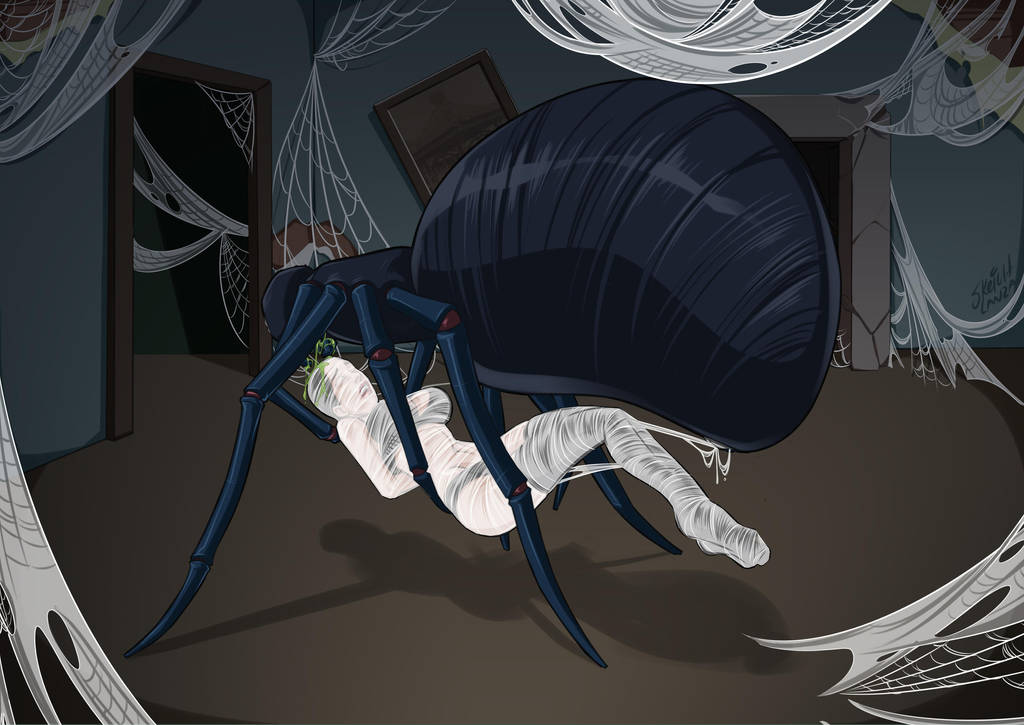 Watch
All wrapped up with somewhere to go >

That spider has quite the meal to handle later! Posted with permission!
http:// sketchlanza. blogspot. com/

Reply

Reply

I mean, she should have known better than to stick around when she saw all the huge webs strewn around. Now she'll have to really stick around!
Reply

Reply

Nice! I love the haunted house scenery included with this.
Reply

nice and tight

Reply

handle with care

Reply

Reply

Amazing what all that silk does to accentuate her body

Reply

it is a shame we don't have the power of silk in real life
Reply

Artificial spider silk is almost ready for commercial production. For willing captives only though

Reply

that's so cool were did you see that?
Reply

There are a couple of corporations that have it being produced already, but its still in r&d for the most part. Google artificial spider silk, and some interesting results come up. I just can't wait for some bondage studio to start doing mummification with it!
Reply