So apparently, this douchebag was offended by this person's Christmas decorations.
Why?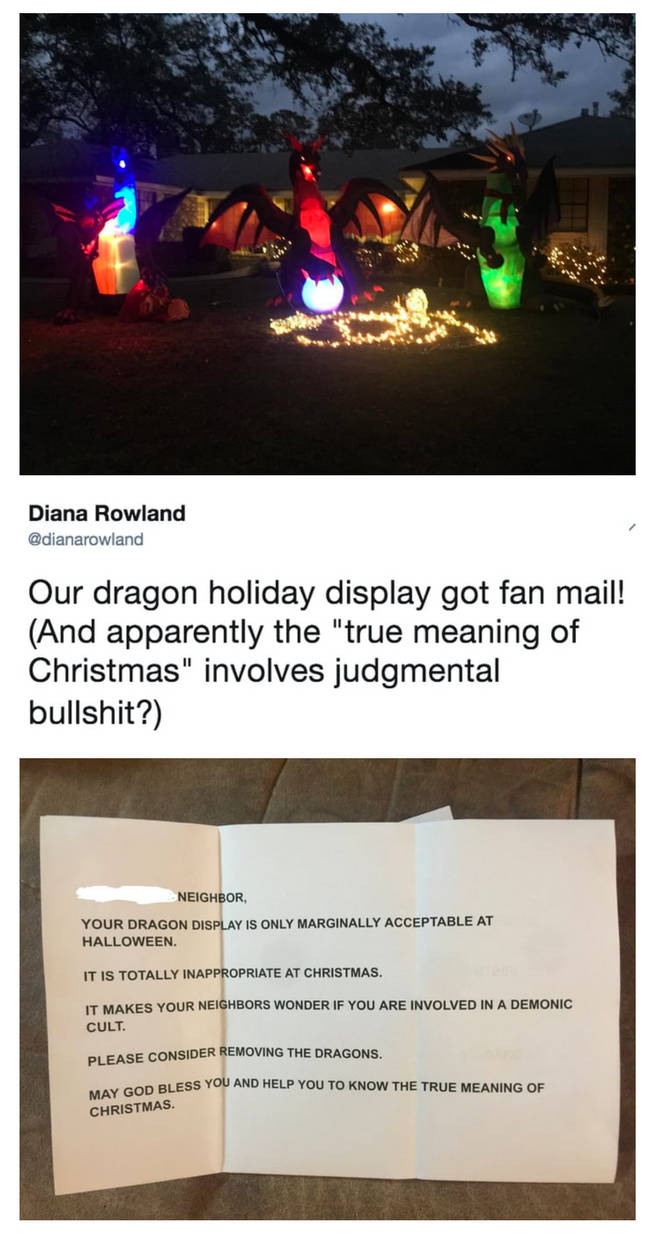 Because the decorations were dragons.
I remember showing off my neighbor's dragon decoration here. Called it awesome.
How dare this sanctimonious douchebag tell this person what he or she can't put in the yard.
It's not fairy lights spelling out the world FUCK YOU on the lawn, it's just a bunch of blow-up dragons.
Remember folks, the Left isn't the only one that can REEE in offense of something they don't like. The Right can do the same.
Which is why this ornament exists.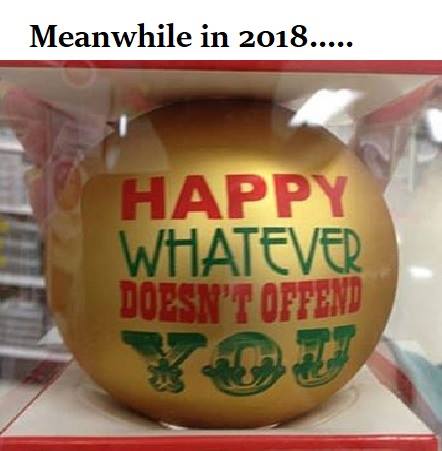 Praise be to that ornament.