My Boyfriend is a Zombie o.o' ...
I still love him anyway cx
...

We are going to have our struggles
And we aren't always going to agree.
But no matter what,
I will always, and forever
love you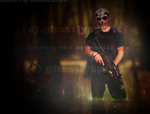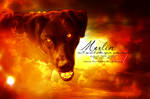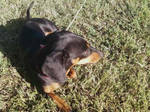 In Order ...
My lovebug in his Airsoft Gear
Merlin,

(2005-2011)
Maggie
Lumiya (Jan, 1st 2012- Unknown) & Milo (Jan 1st, 2012- June 5th, 2013)



Lumiya was a gift to my boyfriend for his 22nd birthday. She is Milo's sister. On June 16th, Lumiya was announced missing. She was only five months old. It has almost been a year since her disappearance.


Milo, Lumiya's brother, is currently enjoying his life on a ranch in much thanks to a friend of my moms from work. As much as I want Milo to stay, he's better off where he's able to run around freely and get the socialization and attention he needs.
Edit On June 5th, 2013 I got a call by my mom, and a facebook message by Justen, the lady who took Milo into her care, explaining that Milo and Thea (his little girlfriend) had wandered towards the highway when they weren't suppose to. Milo was hit, head on by a passing car with a heavy blow to the head, killing him instantly