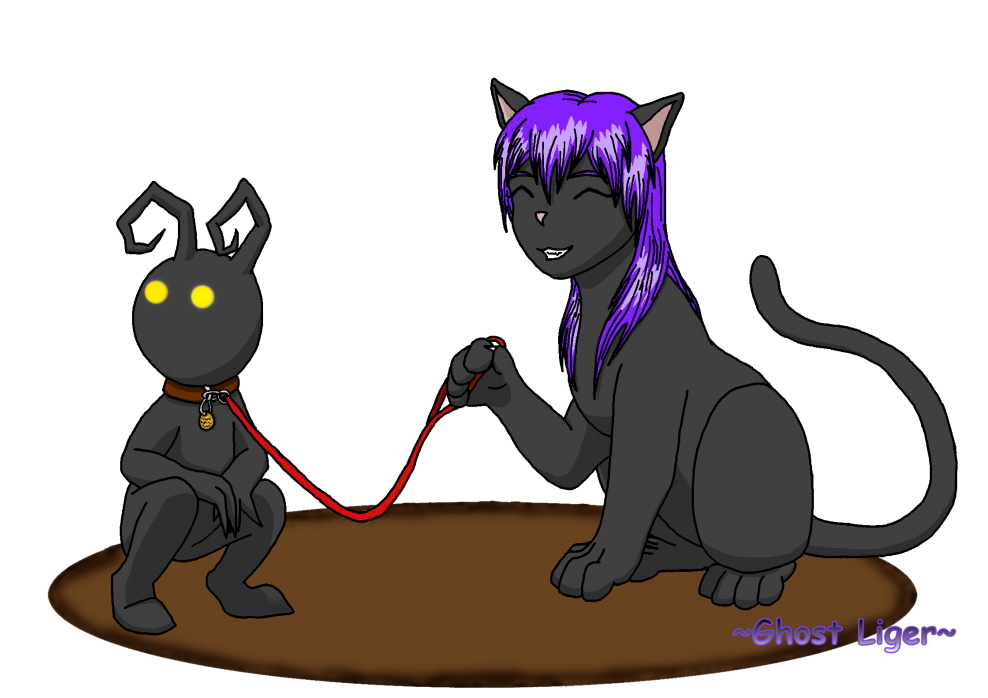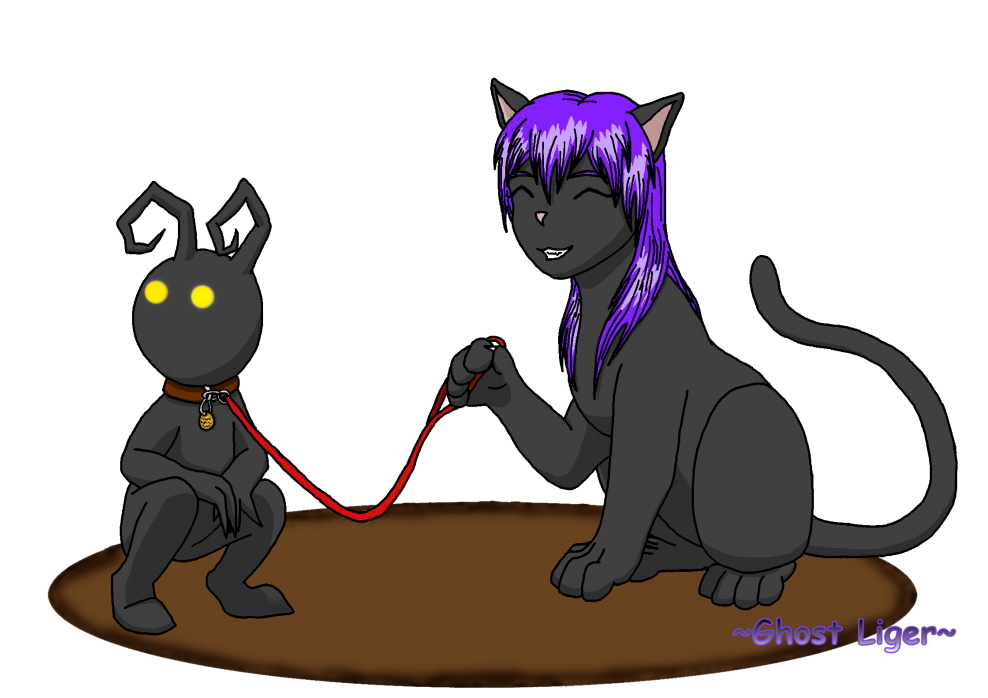 Watch
My last piece of photoshopped art for what could be a long while... Check
here
for the reason why.
It was funny how the idea for this picture came about!
I was replaying the original Kingdom Hearts game again, and found myself back in good ole Wonderland. There, the Queen of Hearts ordered Sora to provide four pieces of evidence to prove that Alice was not responsible for... uh... whatever the heck it was she was being accused for (Ghost Liger has short term memory failure

).
Anyway I was having a bit of trouble remembering where all the evidence was the last time I'd played the game, and it was annoying the heck outta me, so I said to ~
Electricfox5
- who was sitting behind me at the time - that, with the mass of Heartless Sora had been fighting up til that point, he should just catch one and drag it back to the Queen!
Electricfox5 replied with something along the lines of "What's Sora gonna do? Put it on a lead??
Here's proof that it
is
possible to put a collar and lead on a heartless and take it home with you!
Disclaimer: Kingdom Hearts and the Heartless are copyright of Square-Enix (Squenix?) and Disney

Ghost Liger character and artwork belongs to me
~Ghost Liger~

I like those little Shadows! When I first saw it, I thought "Awww....so cute!", then it attacked me and I had to kill it, which I didn't like doing, but I just kept thinking "It's not real." and I got used to it.
Reply

Heh heh, they are adorable. I like the fact that you actually get to play as one later in the game.
Reply


That's great!
Edward

Also great!
Reply

that is doubly scary, nice innovationwith the lead
Reply

Thanks

Ever since I first saw the Shadow Heartless in the game I've always wanted to take one home with me! They are SO cute! I call him Edward

Reply