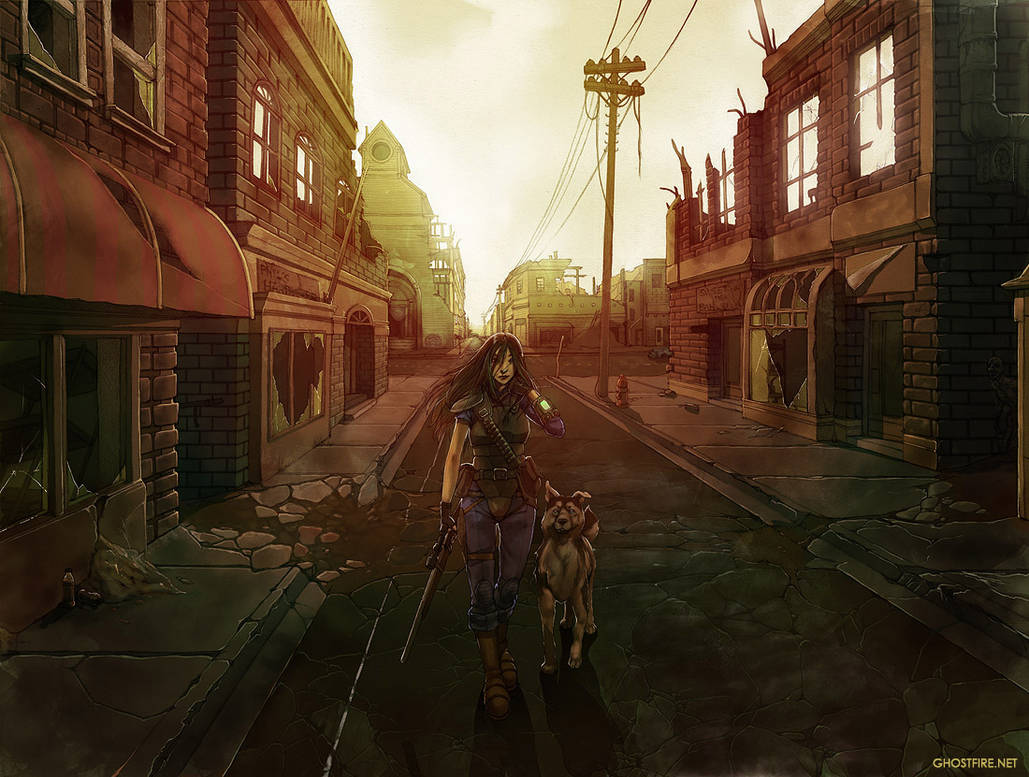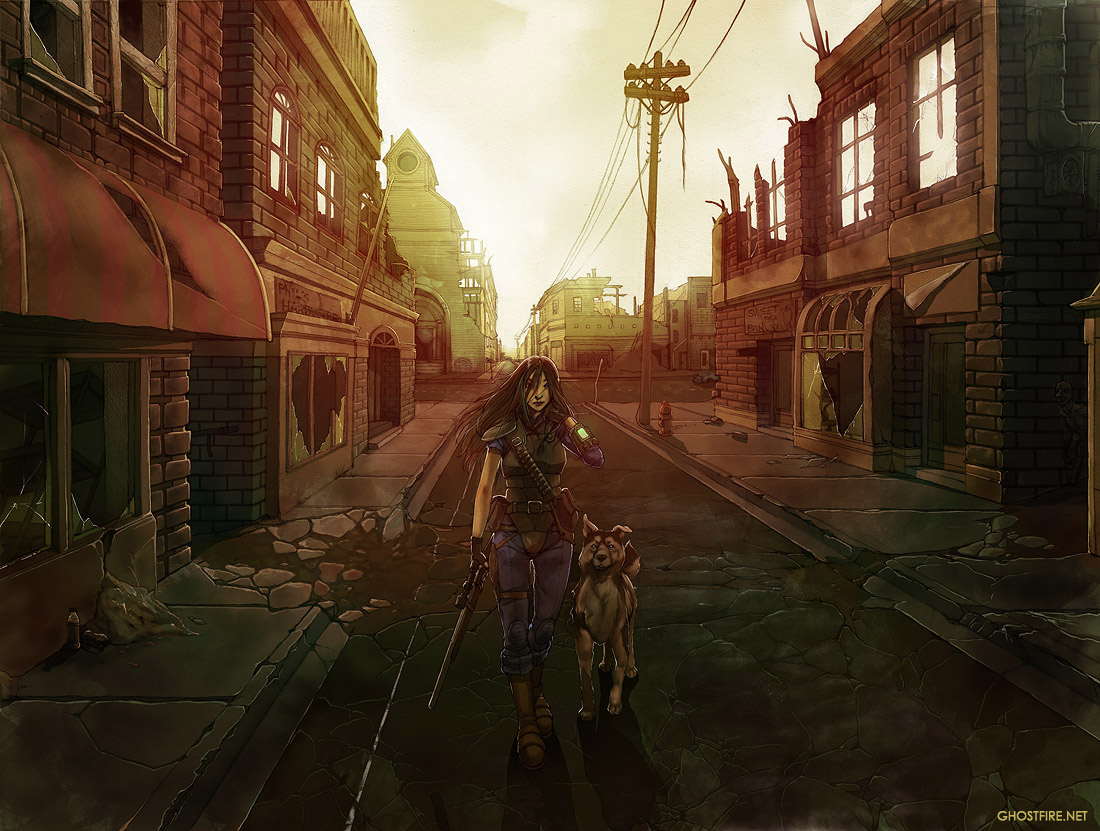 Watch
[
pencils
] [
color details
]
Most of Fallout's palette is green and grey, but I wanted to add a touch of warmth to this.
Other Fallout Art:
***
Many of the pieces from this gallery are available as prints on my website at
ghostfire.net
or specifically at
the ghostfire market
.
Daily Deviation
Given 2009-08-09
Indian Summer on HarvestStreet
by ~
ghostfire
. From the suggester:
"Very detailed work on an post apocalypse scenario. You can feel the loneliness even trough you are in one of the many Villages around Washington D.C."
Full-view is absolutely necessary to see the wonderful detail! (
Suggested by withonewing and Featured by aunjuli
)