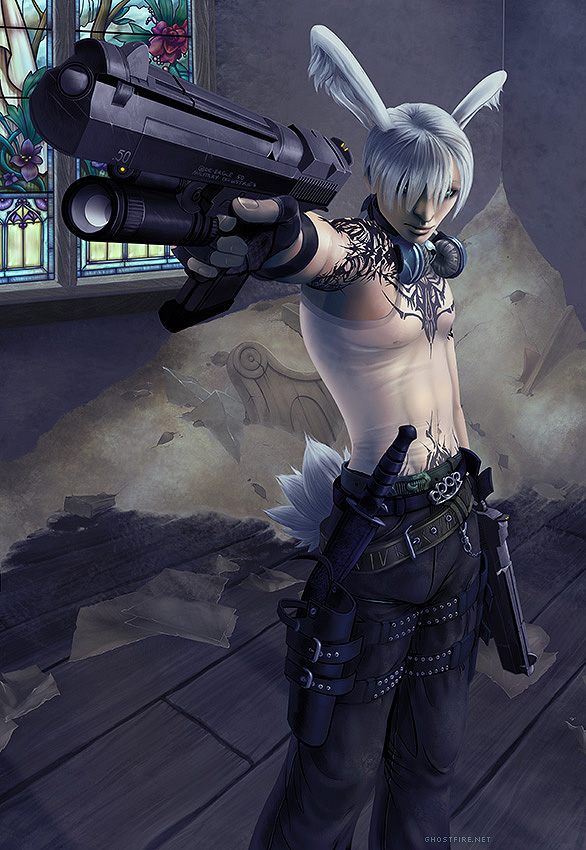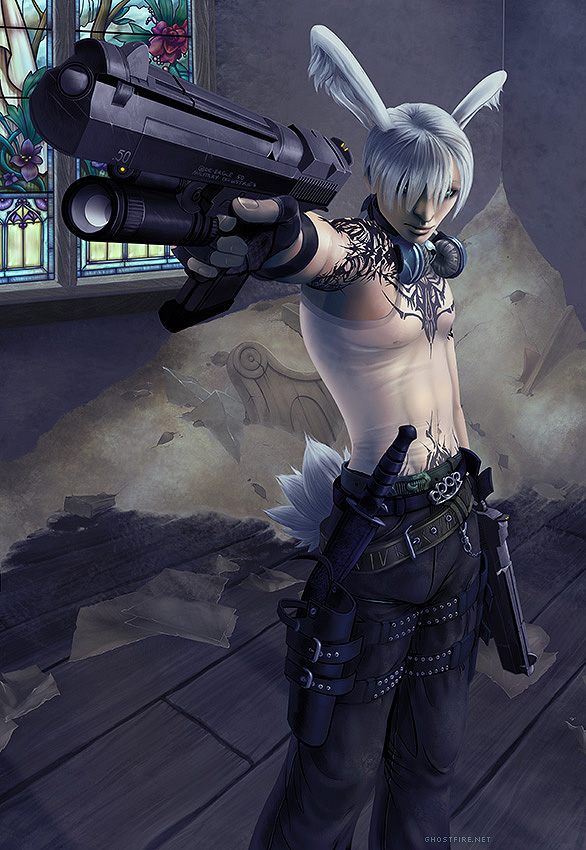 My boyfriend's Second Life character - a post-apocalyptic bunny boy with a penchant for firepower.
This is the colored result of my first experiment with digital inking in Photoshop CS2. My computer will surely give up the ghost if I keep working this large.
DIRECT PRINT LINK: Bunneh
Many of the pieces from this gallery are available as prints on my website at
ghostfire.net
or specifically at
the ghostfire market
.