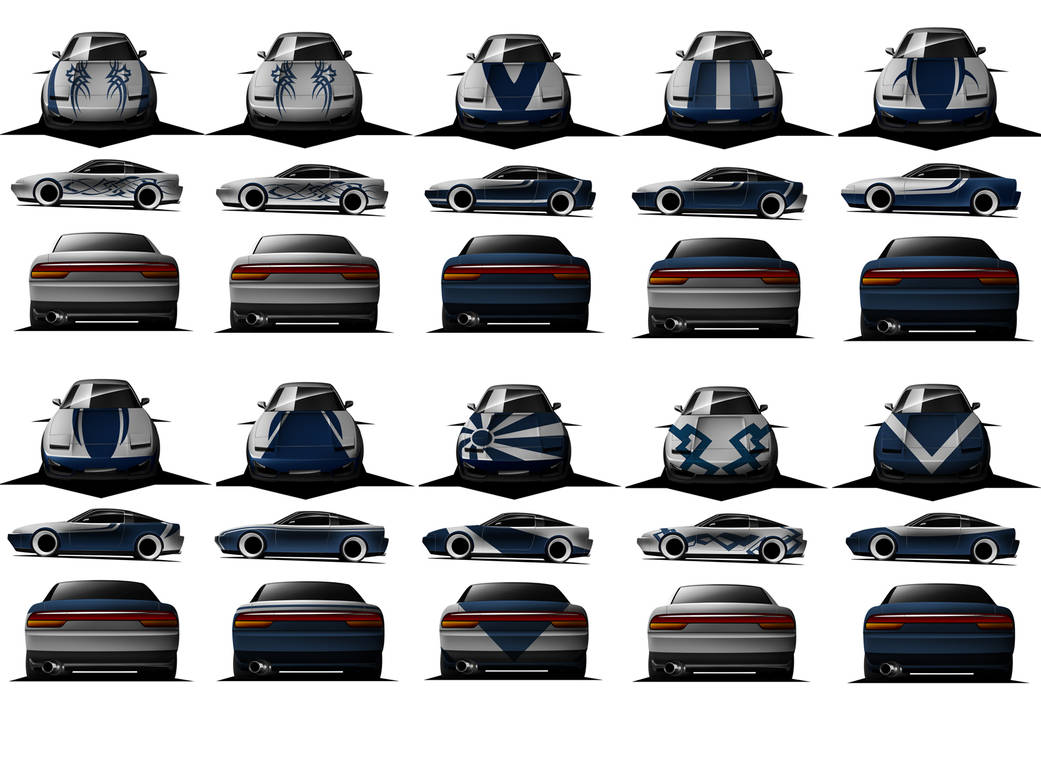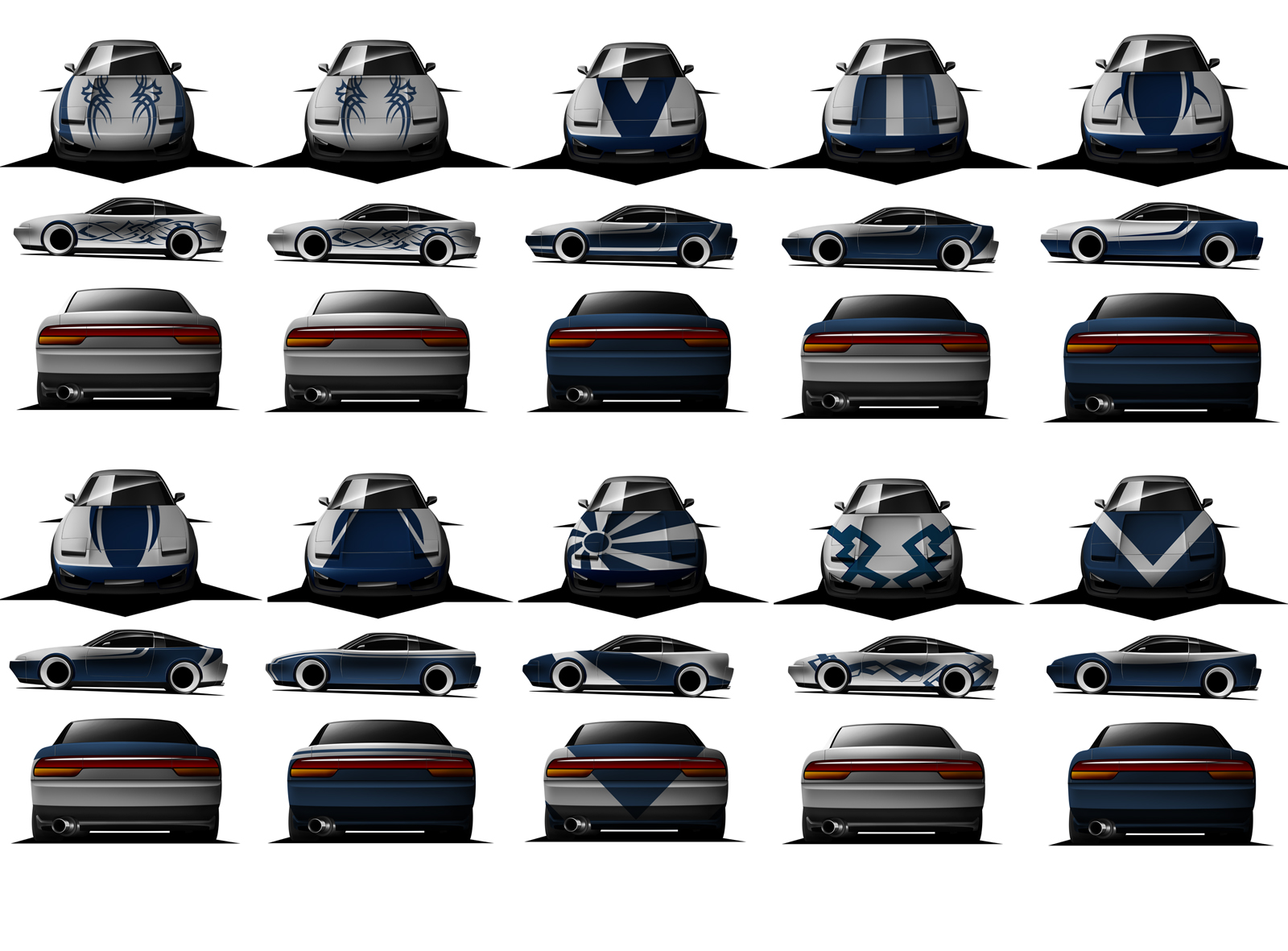 Watch
Finally I am done... Gettin' Paid, Gettin' Paid... lol.

Alright, I think I'd like to see a 95 with the rising sun in black against the graphite gray. Could you do that?
Reply

Oh, I see... Well I would love to help out, but I need more info.
How would you like the paint job? two-tone, with a design, or what?
Reply

Really? That'd be cool. I was kinda just kidding. But I have no definite ideas. I like the second tribal design you did, but I'm not sure I'd paint my own car like that. I like two tones a lot.
Reply

Nice. I own a 1995 and stumbled across this looking for paint job ideas. I want something incorporating the Mitsubishi Graphite Gray Pearl color. Wanna help?
Reply

Boy u're getting good at this!! keep it up
Reply