Mood:

Content
Click here for Stock Usage Guidelines
On the move:
Those of you following me on my art account already know but to explain my lack of new stock a bit I thought it best to also post here.
We are moving once again, this time back to Thailand (woohoo) and even though I'll miss Hong Kong I'm really looking forward to spending time in our house in Thailand again, having breakfast in my garden, waking up to the Sun each day

, I'll get to drive my Jeep again as well ... can't wait

For those interested, this is the 15
th
time that I move in my life and the 3
rd
time moving countries (I've moved continents once from Europe to Asia).
This is however the first time bringing cats on a country move so that'll be an interesting experience,

. Even though we aren't moving until 3 weeks from now there is loads to do in the mean time, aside from packing, friends to catch up with, a lot of meetings to attend and projects to finalise, getting ready for a new job in the process.
I won't be spending as much time online as I'd like to and may not be commenting much in the weeks to follow because of it. Once we're settled in again I'll be sure to catch up and will most certainly be sharing some gorgeous images from Thailand as well, I'll have to say goodbye to my beloved birds in Hong Kong though but will try to at least get one more visit in between now and the move.
So if you don't hear from me in the next couple of weeks, don't be alarmed and know that I'll be catching up soon.
Cheers,
Ghost
Most used stock in my gallery: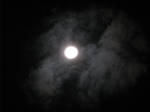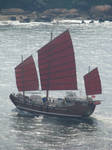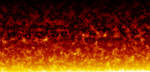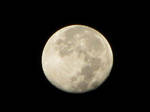 If you want to see my photography and photo manipulation portfolio, visit me on my art account at

Thanks

I think they'll adjust OK, we're moving from a small apartment in Hong Kong to our house with big garden in Thailand so it's definitely an improvement for them