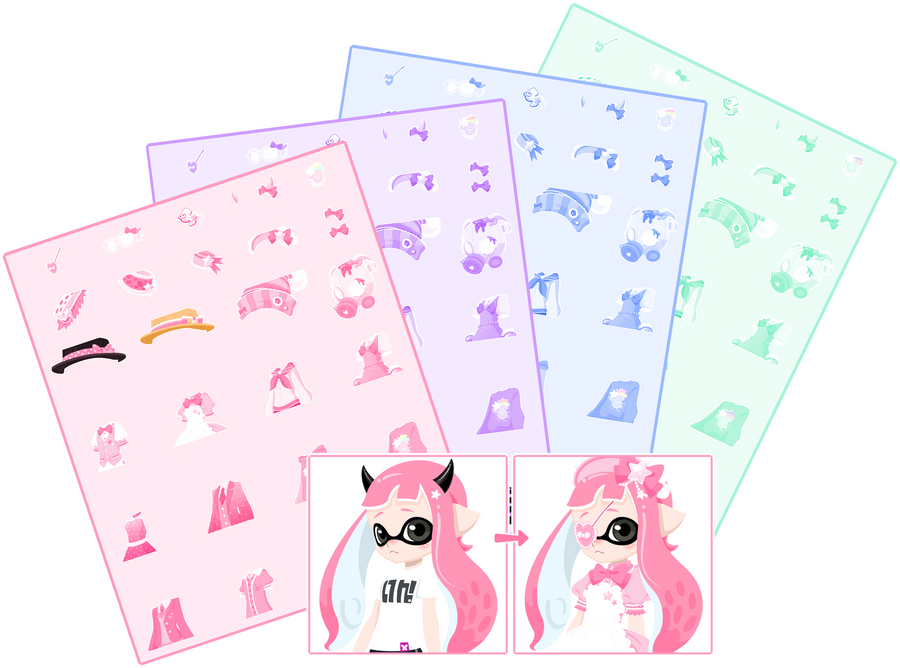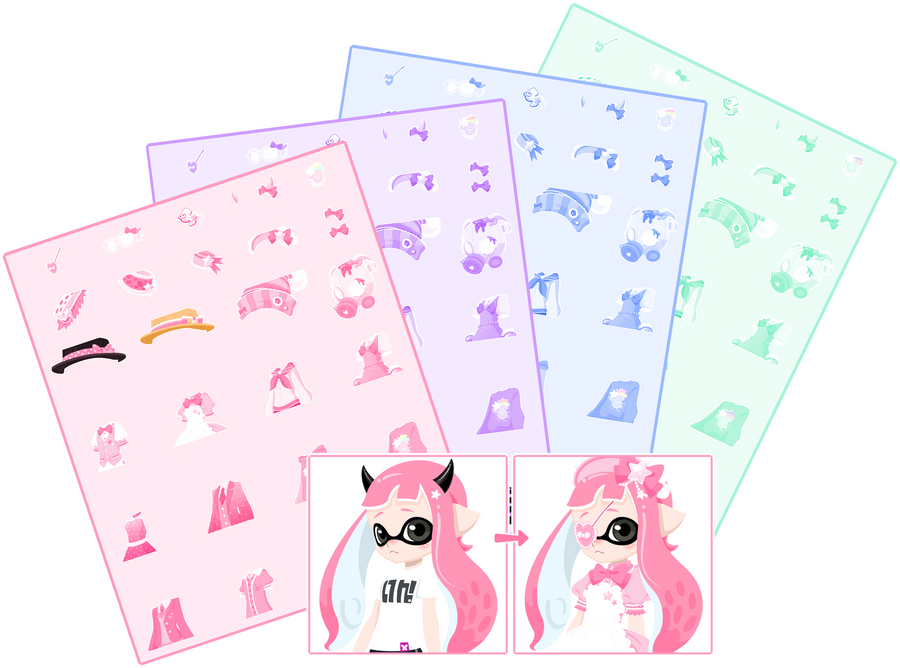 I see a lot of people, especially on Splatoon Amino, use the Ikasu Inkling Maker to create their own Splatoon OCs. I thought that it would be a sweet idea to create more types of clothing for it since there aren't that many options, I've mostly created cute/kawaii fashion in pastel colours.
I've created 12 outfits and 14 accessories in 4 different colours. You can download each sheet separately depending on what colours you wanna work with. This is not MSPaint friendly and I suggest you use a program that has layer transparency. I included the squid jumper print that I made for two of the outfits just in case you wanna add it onto other clothes.
This is completely free and I suggest you go ahead and support the original creator's Inkling Maker -
ikasu.lealog.net/
Since you can't remove accessories and clothing in the game it's best to pick the easiest things to edit out like the default inkling shown in the picture above.
Have fun with your cute squids!
---