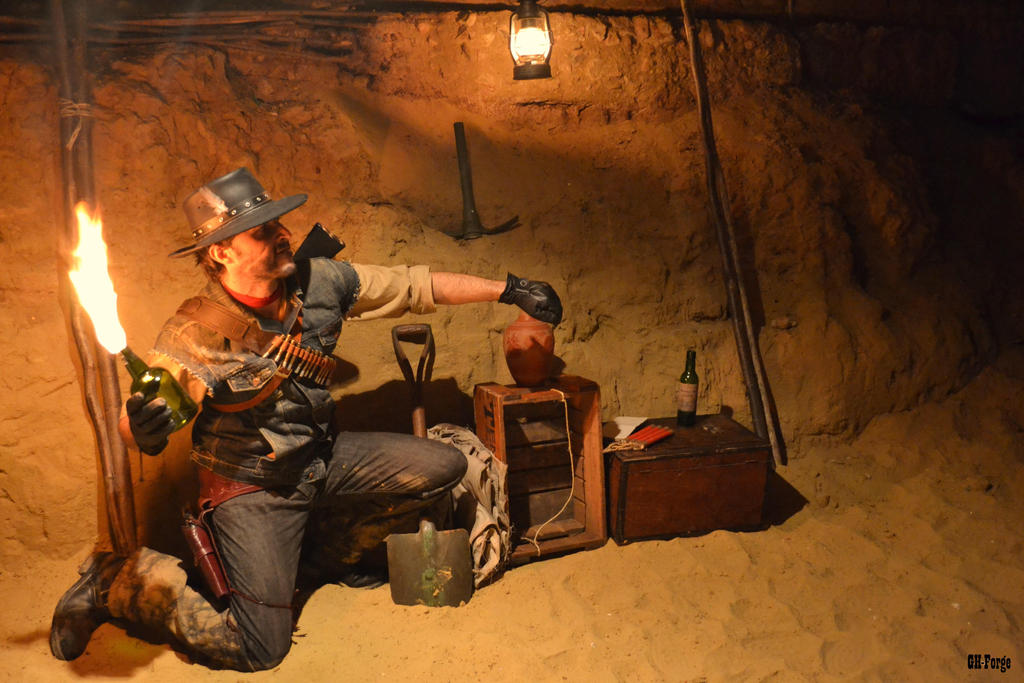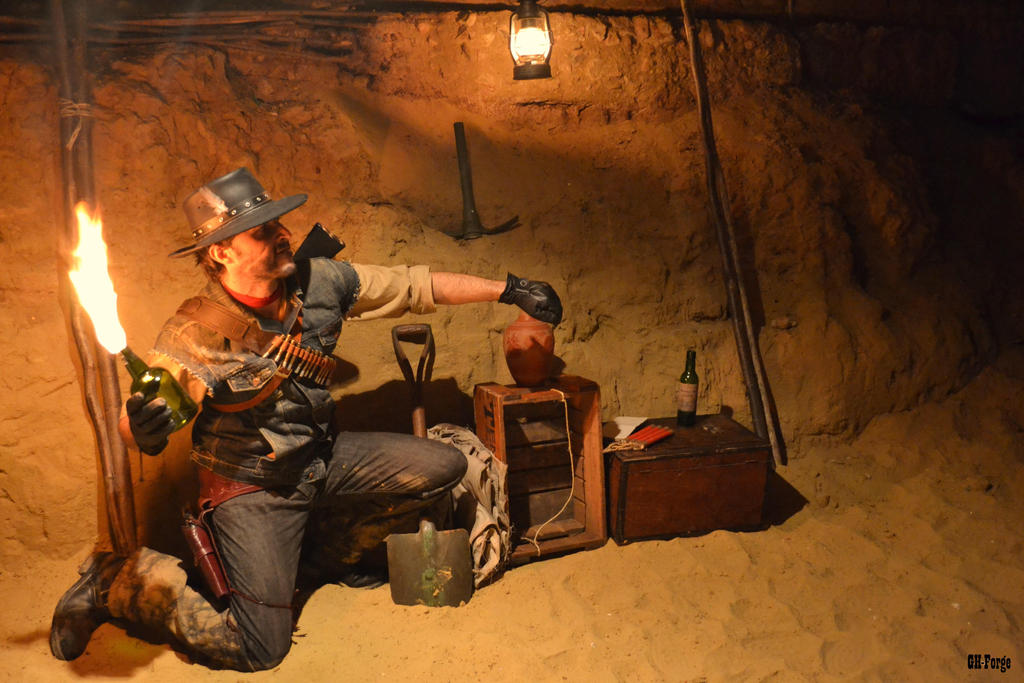 Watch
From the game Red Dead Redemption.
The Gaptooth Breach mine.

I always liked that mission when you have to recover the gatling gun from that mine.
I was thinking that i could re uses that sand room under my house and shape it like the mine from the game.
I have cut some woods to make the logs, pick up some of my old tools, boxes, coins, bottle...
And there was the set.

For the lights, we used like in the game a Lantern and a old incandescent bulb, it help to give back the mine atmosphere, and i like the result even if that wasnt easy to shoot.
After some work here is the result.

Hope you like it.




Epic, keep up the awesome work. Looking forward to more Red Dead Redemption.
Reply


very nice, really captures the rdr atmosphere*
Reply


very nice, really ca
Reply

Cosplay at its finest!

Yeah, that was a favorite mission of mine too!
Reply

Amazing job. You should be proud

Reply

Reply

This mission coulda had better roller coaster, such a shame they didn't dwell on that.
Reply

Haha yeah indeed.
but at least the kept a realistic roller coster.

Reply

I hope they'll make an Indiana Jones style in next game, and hopefully not focus too much on farm simulation (or stupid I-phone adds that affect the in game farm or something).
Reply

Amazing looking so movie style, you should be more famous
Reply

thank you very much, it motivates me to continue my work.

But i allready have a famous life, dont need anything else.

Reply