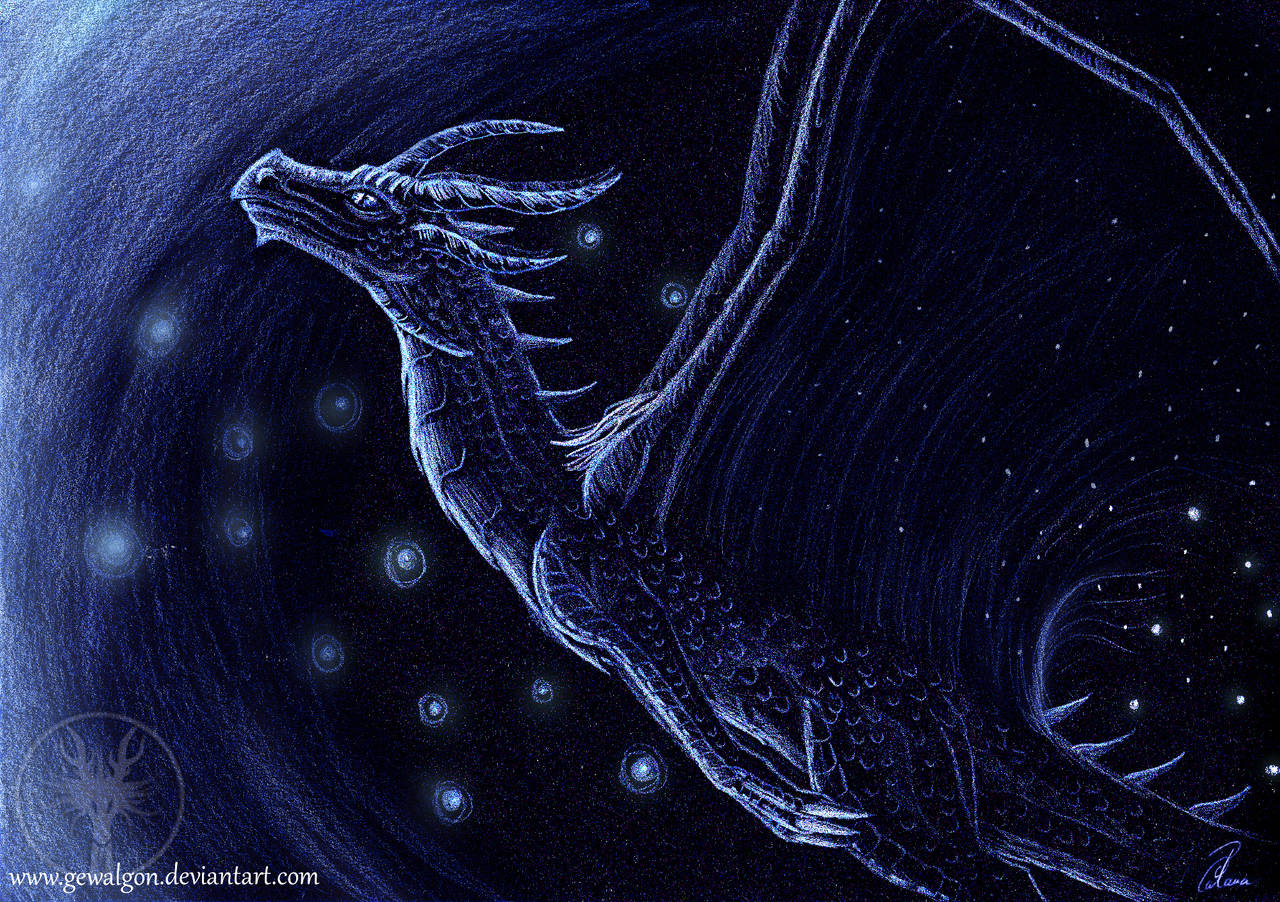 ╭━━━━━━━━━━━━━━━━━━━━━━━━━━━━━━━━━━━━━━━━━━━━━━━━━━━━━━━━━━━━━━━━━━━━╮
"Ich bin der, der die Nacht zu dir bringt,
dich sanft in seinen Schwingen hüllt,
in ihnen erkennst du die Schönheit der Nacht,
tausend funkelnde Sterne und tausend wunderschöne Welten,
zeige ich dir.
Und du bist einer dieser Sterne,
einer dieser Welten,
meine Welt,
der hellste Stern an meinem Himmelszelt."
╰━━━━━━━━━━━━━━━━━━━━━━━━━━━━━━━━━━━━━━━━━━━━━━━━━━━━━━━━━━━━━━━━━━━━╯
I needed an example for my detailed sketch with simple shading commission I offer
and
whisperofstars
has her birthday today
AND I wanted to draw her beautiful dragon Yiesiel anyway again since a long time... So it was
just the perfect time to do so now!

Dear
whisperofstars
I wish you a happy birthday!

I hope you enjoy this drawing and your special day, it was a lot of fun to draw your beautiful dragon companion again!

---
© Copyright by me, Gewalgon - Bettina Catana


Character "Yiesiel" belongs to whisperofstars


Please don't take, use, reupload, etc. my work without my written permission. Thank you! ♥
---