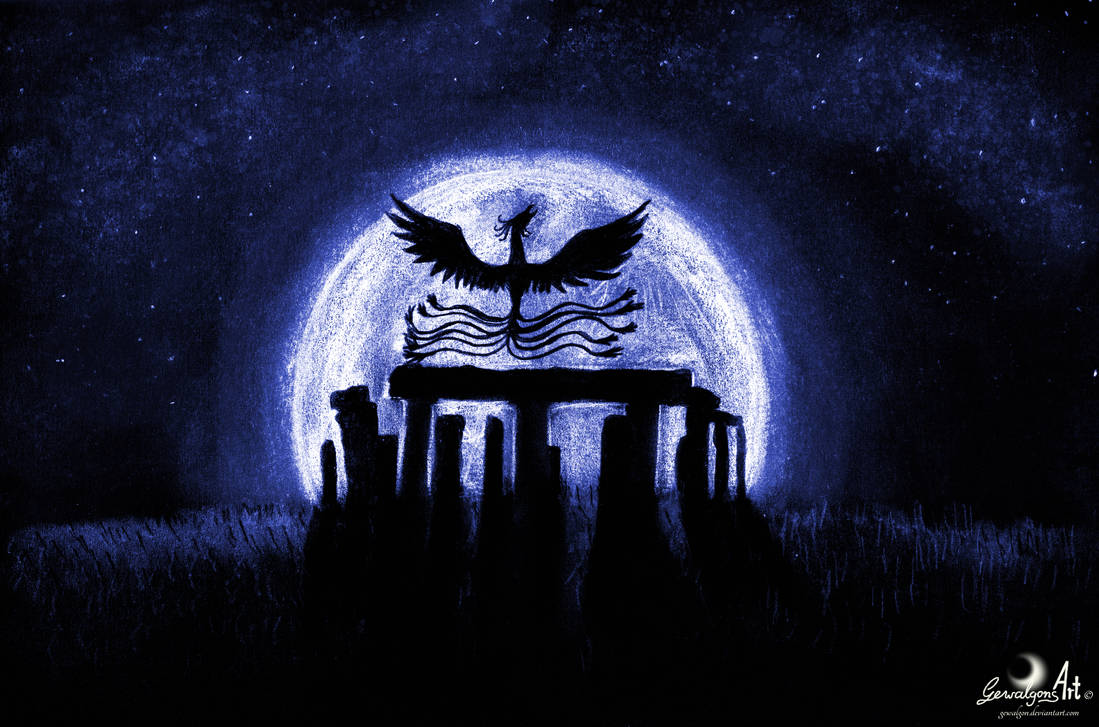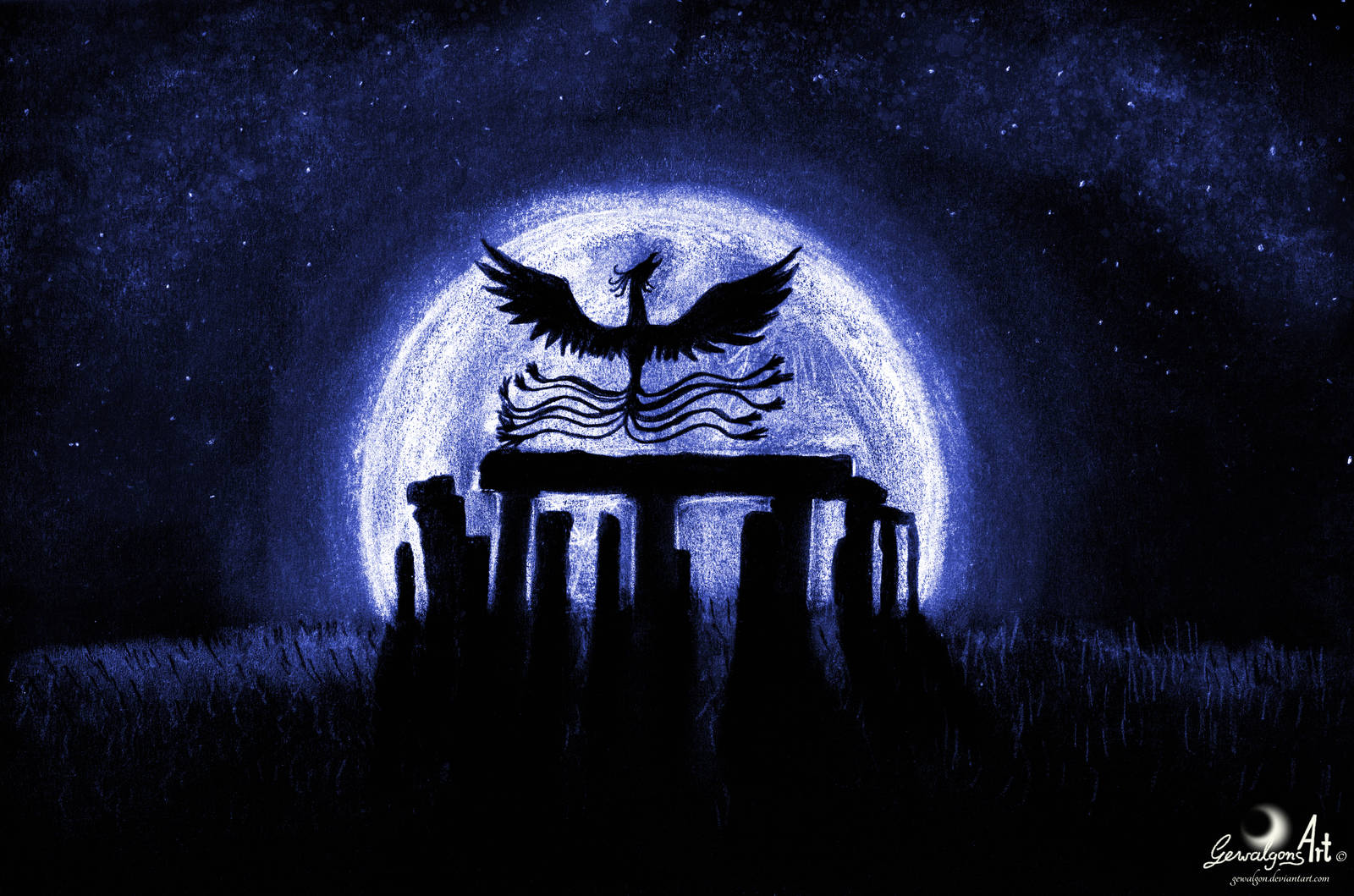 "Blue Phoenix
You are a symbol for peace,
for hope...

You are the blue fire,
the key to awake the magic to a new life...

Your voice touch my heart,
Your love is infinity...

I love you...

Be free!"


The voice of the phoenix:
www.youtube.com/watch?v=cs0gcu…
The powers in the picture:
www.youtube.com/watch?v=VlfNmf…
I heard this songs while drawing this picture... maybe it can inspire you too...
Be free, enjoy your life and be yourself!

[Drawn on a black paper with color pencils and pastel chalks]
More Art from me:
---

© Copyright by me, Gewalgon - Bettina Catana
Please don't take, use, reupload, etc. my work without my wirtten permission. Thank you! ♥


---
WOW, I have to say first and foremost that I

this picture! The glow effect is so profound that it sticks out so amazingly.

(love when picture do this...very eye catching.) So wonderful job. The shadowing is really amazing also with those ruins.
What i like about your other piece of art is that the grass is green to me it looked more natural that way thou i do like the reflecting blue glow of the moon so I would just add a hint of green with the glow of the grass.
I do like how you added the creature, it give the picture movement and life. This is A plus from your other landscape art.
The Artist thought this was FAIR
8 out of 8 deviants thought this was fair.