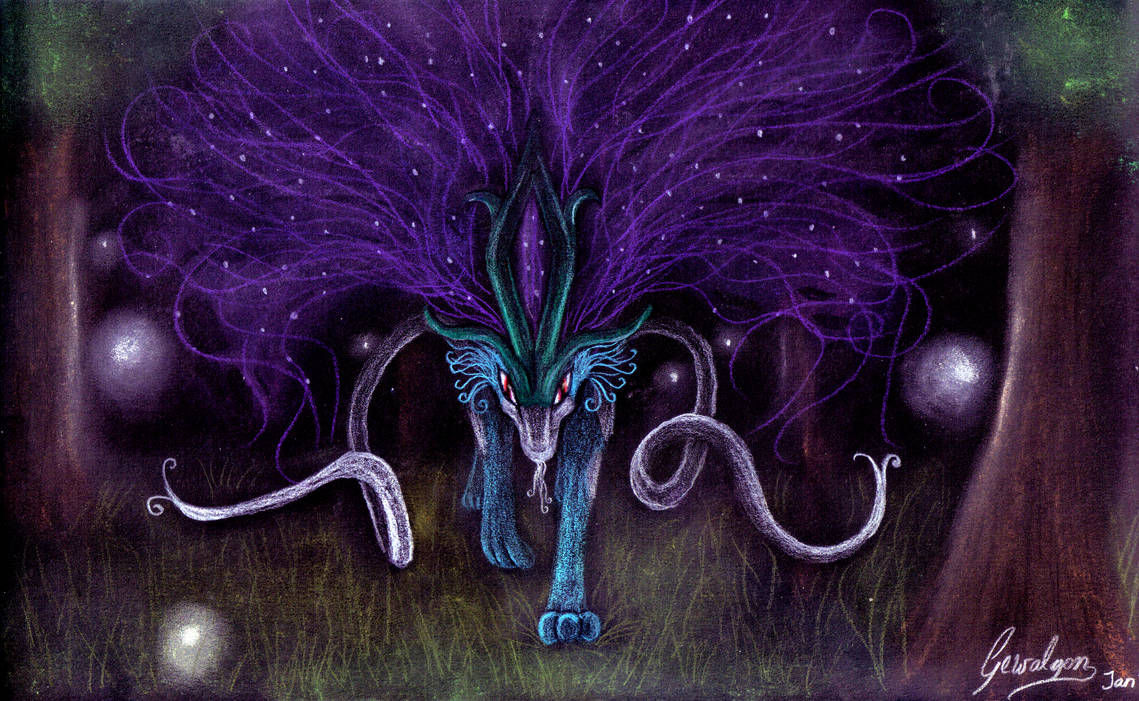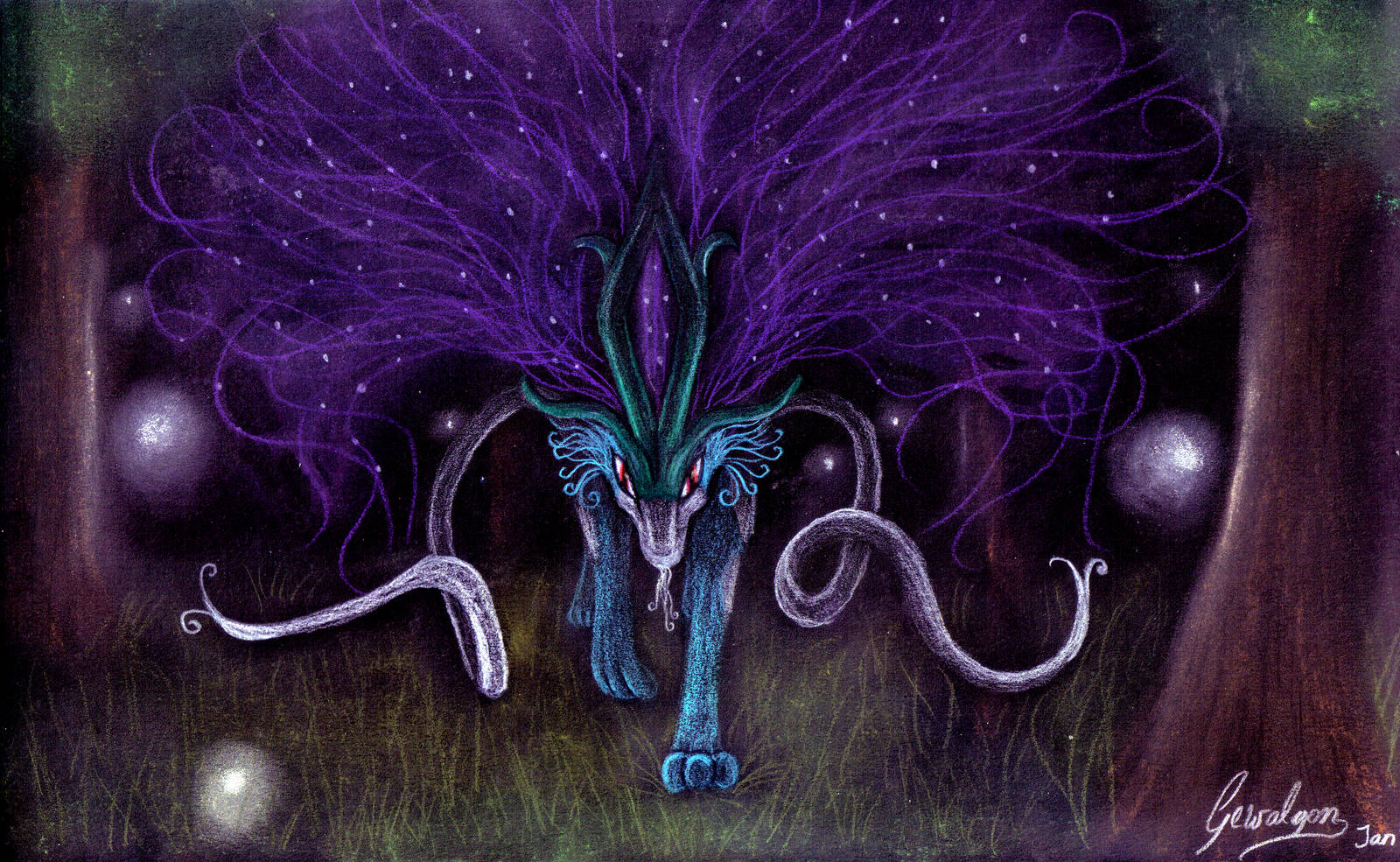 This is a fanart of my favourite Pokemon Suicune in my own version!
I love her so much... she has a incredible magical aura and is just a beauty...
She runs trough deep forests to clean up lakes and rivers...
The North wind is her companion. She is a symbol for mysticism and freedom!
She was one of my favourite companions trough my childhood!
Good childhood!

More Pokemon Fanarts:
[Drawn on a black paper with color pencils and pastel chalks - 2 hours]
More Art from me:
---

© Copyright by me, Gewalgon - Bettina Catana
Please don't take, use, reupload, etc. my work without my wirtten permission. Thank you! ♥
Suicune, such a beautiful and powerful creature. Just what a legendary pokemon should be and wonderfully presented. I have come to look forward to the art of this deviant as it always impresses me on current and nostalgic perceptions. Suicune takes me back to pokemon crystal, when pokmon first started to move and we could get 16 gym badge. Happy times when there was a manageable 251 pokemon and we just got into with steel and dark and everyone wanted a lugia. To the deviant I would like to say thank you, thanks for envoking such sweet memories with your art. It's become a joy to see your work in my inbox.
The Artist thought this was FAIR
11 out of 12 deviants thought this was fair.
First of all I am in love with all of your work, the way each detail and texture is so wonderfully depicted in your pictures takes my breath away and I love it.
Moving on to this image i love the way the maine is depicted by each strand of purple, I gives a more proud ideal to Suicune as a legendary Pokemon. Also I like the way he is almost frozen mid-step rather than simple stood there, it gives a more lifelike sense to him, it almost seems to add an ominous tone to the entire picture.
Furthermore on the same point, the slight glowing orbs surrounding him add to that note as well as the detail in his eyes.
around the face in general the single stranded fur adds great detail and omninity and I am in love with the depiction of the antlers.
all in all a beautiful picture from a wonderful artist.
- Celestia.
The Artist thought this was FAIR
12 out of 13 deviants thought this was fair.