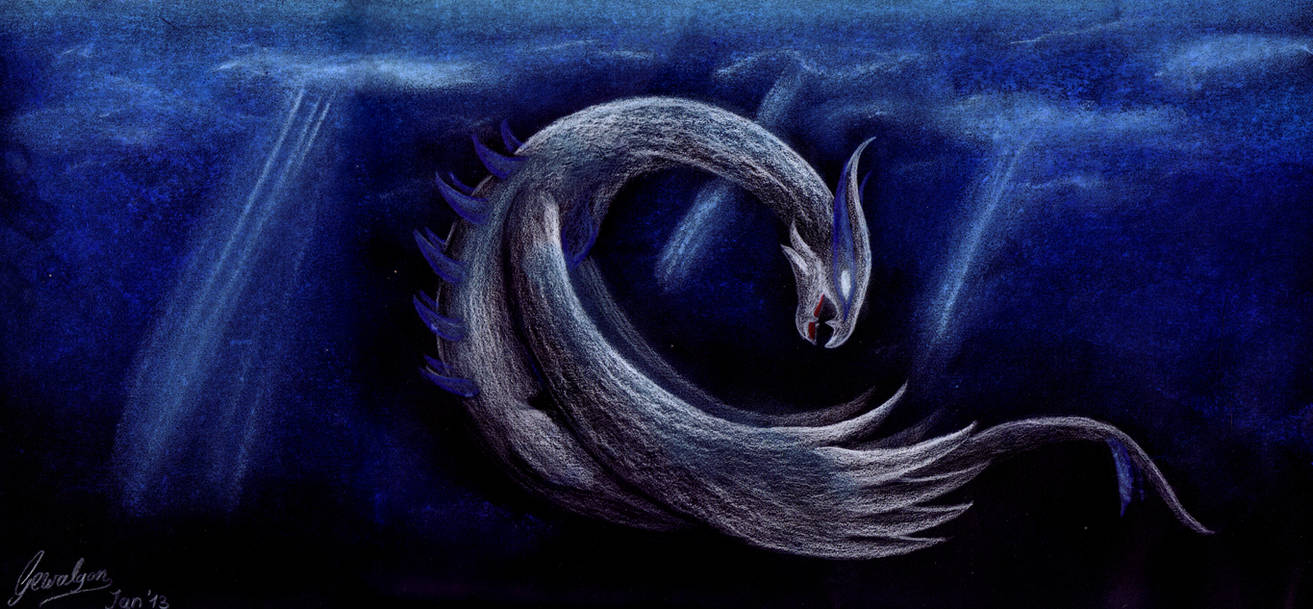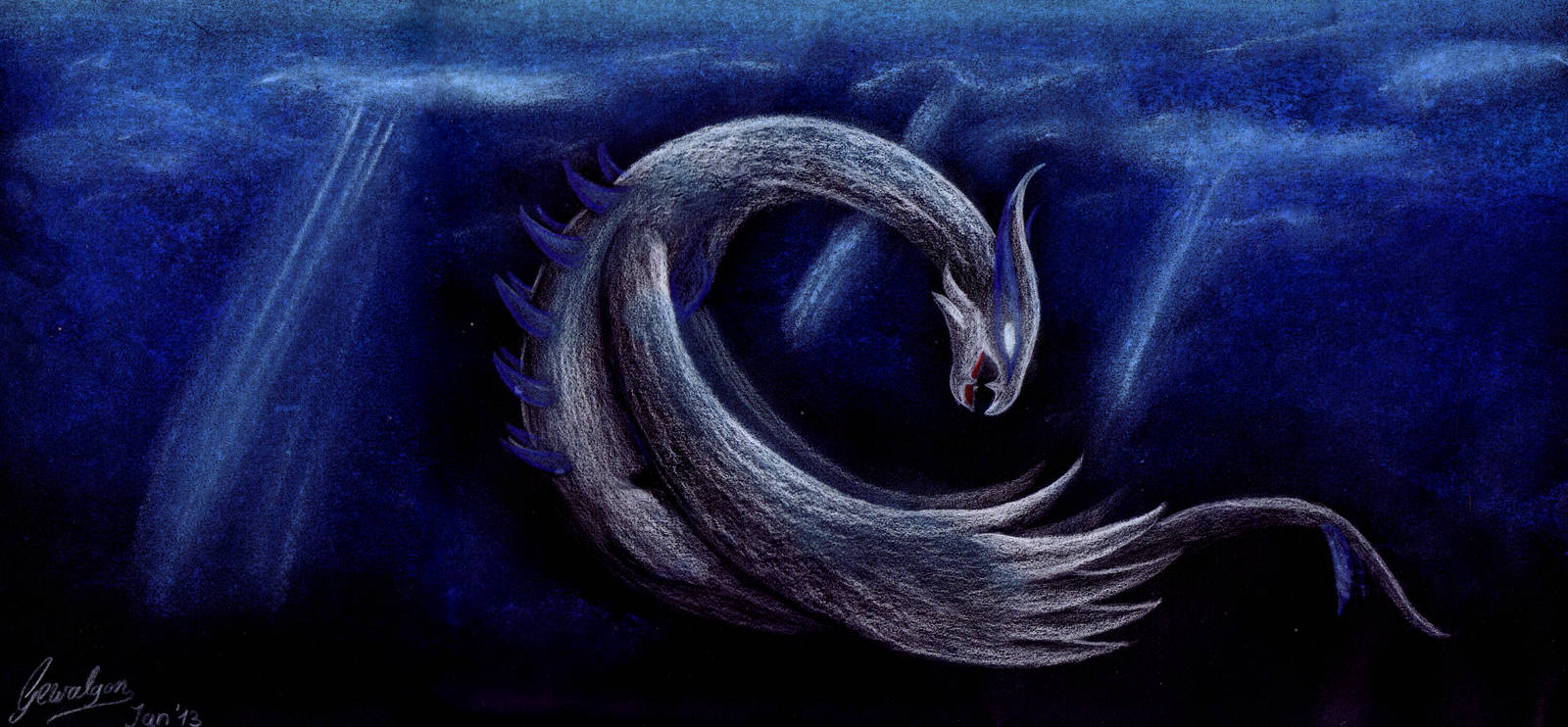 It's finally done!
It's a fanart of my favourite Pokemon Lugia in my own version!
I love his melody, his story, how he is flying, how he is swimming... I love all of him!
He was one of my favourite companions trough my childhood!
Especially his melody...
In this YouTube Video you can see how I play Lugias melody on an ocarina... sorry, it's not the best quality, but maybe you like it?
youtu.be/9BKX3r70SkQ
More Pokemon Fanarts:
[Drawn on a black paper with color pencils and pastel chalks]
More Art from me:
---

© Copyright by me, Gewalgon - Bettina Catana
Please don't take, use, reupload, etc. my work without my wirtten permission. Thank you! ♥
Lugia, the legend of Johto's deep. When we first met lugia in 2000 we were all thinking the same thing: cool. And Lugia has always been that, but never just that. The more story and legend which formed to the creature which was the beast of the sea we learned made the legendary pokemon something else. Beautiful, such grace in it's power and compassion to. Volunteering for a life of isolation so as not to harm anyone with it's awesome power but rising when needed to face a great danger. Lugia is one of my favourite pokemon, it's what a legendary pokemon should be. A legend. And this art does true justice to that legend.
The Artist thought this was FAIR
21 out of 23 deviants thought this was fair.
Wow! This is amazing! I love how you made it look like the sun was shining through the water, and into the depths of the ocean.
Lugia seems pretty hard to draw in its regular style, but you could draw it in your own style. Lugia looks beautiful! My favorite part is it's head. The glowing effect of the eye looks perfect. The mouth is slightly open, which is a great touch.
Now moving on to Lugia's body. It is colored very well. The spikes/horns/whatever you would like to call them on it's back and tail, look very nice

. The hands/wings/whatever you would like to call them, are drawn very well.
I love this drawing so much! You have done a really good job with this. It is very original, and when I saw it I was blown away. This is, by far, my favorite drawing of Lugia.
Overall, I'd give you 5+ Stars

.
The Artist thought this was FAIR
11 out of 14 deviants thought this was fair.