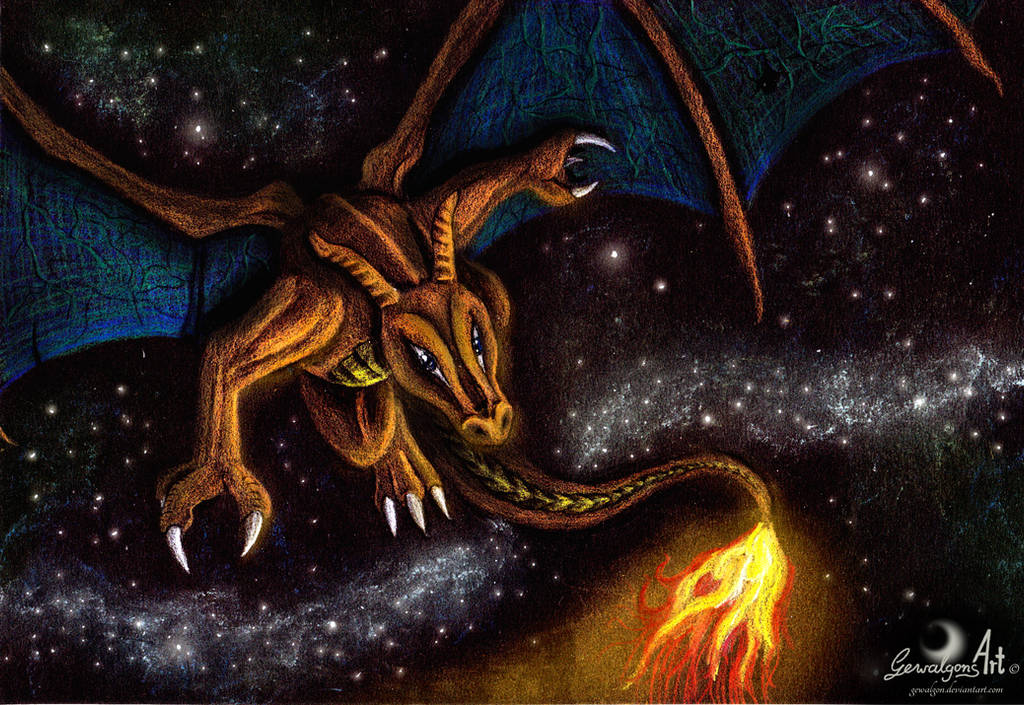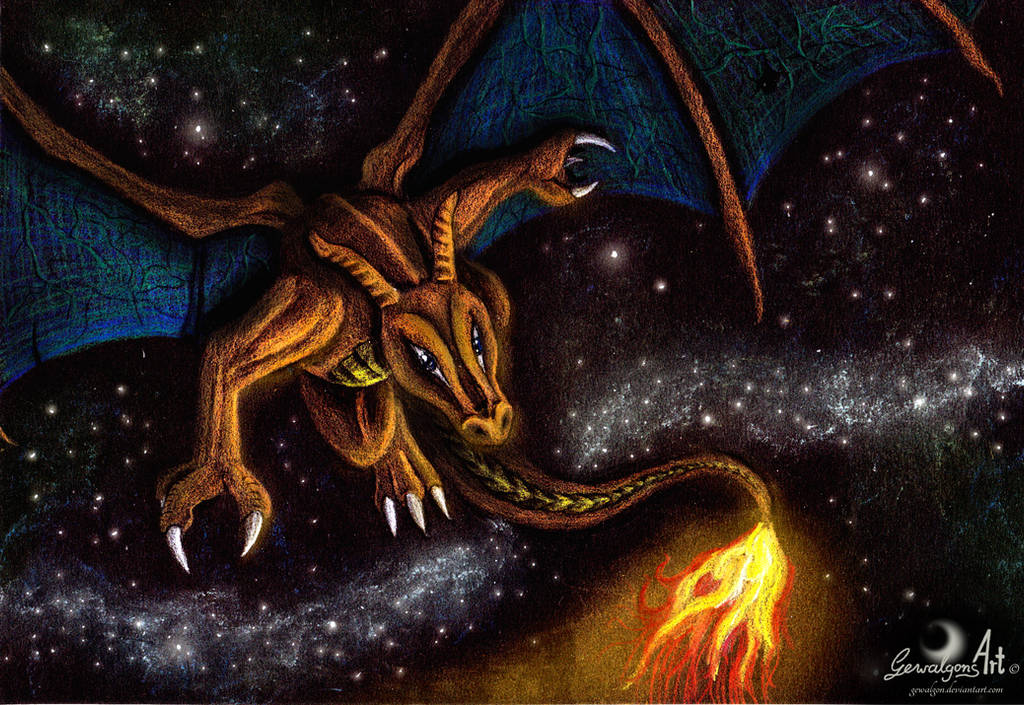 Finally it's done: Charizard - Master of flying fires!
It was a lot of fun to draw him! I love especially how his pose came out.
It was important to me to draw Charizard not so fat like the original and with more muscles. It's my own interpretation of him.
And I like this version a little bit more

Hope you like it too!
WIP:
More Pokemon Fanarts:
[Drawn on a black paper with color pencils and pastel chalks]
More Art from me:
---

© Copyright by me, Gewalgon - Bettina Catana
Please don't take, use, reupload, etc. my work without my wirtten permission. Thank you! ♥


---