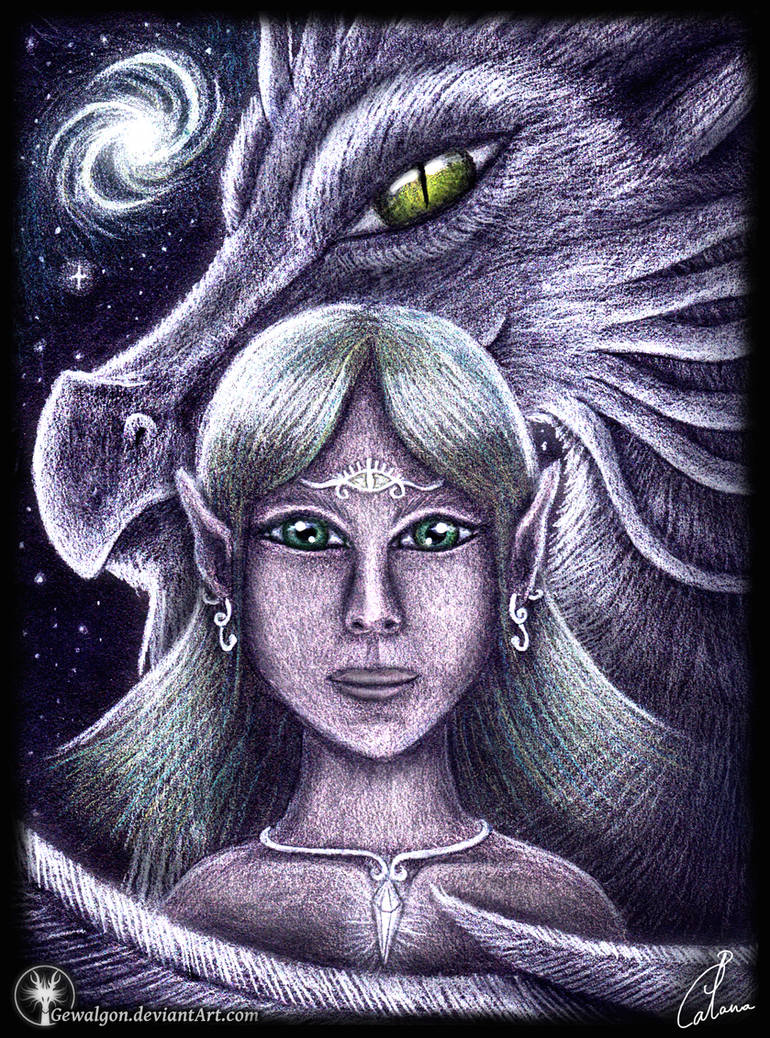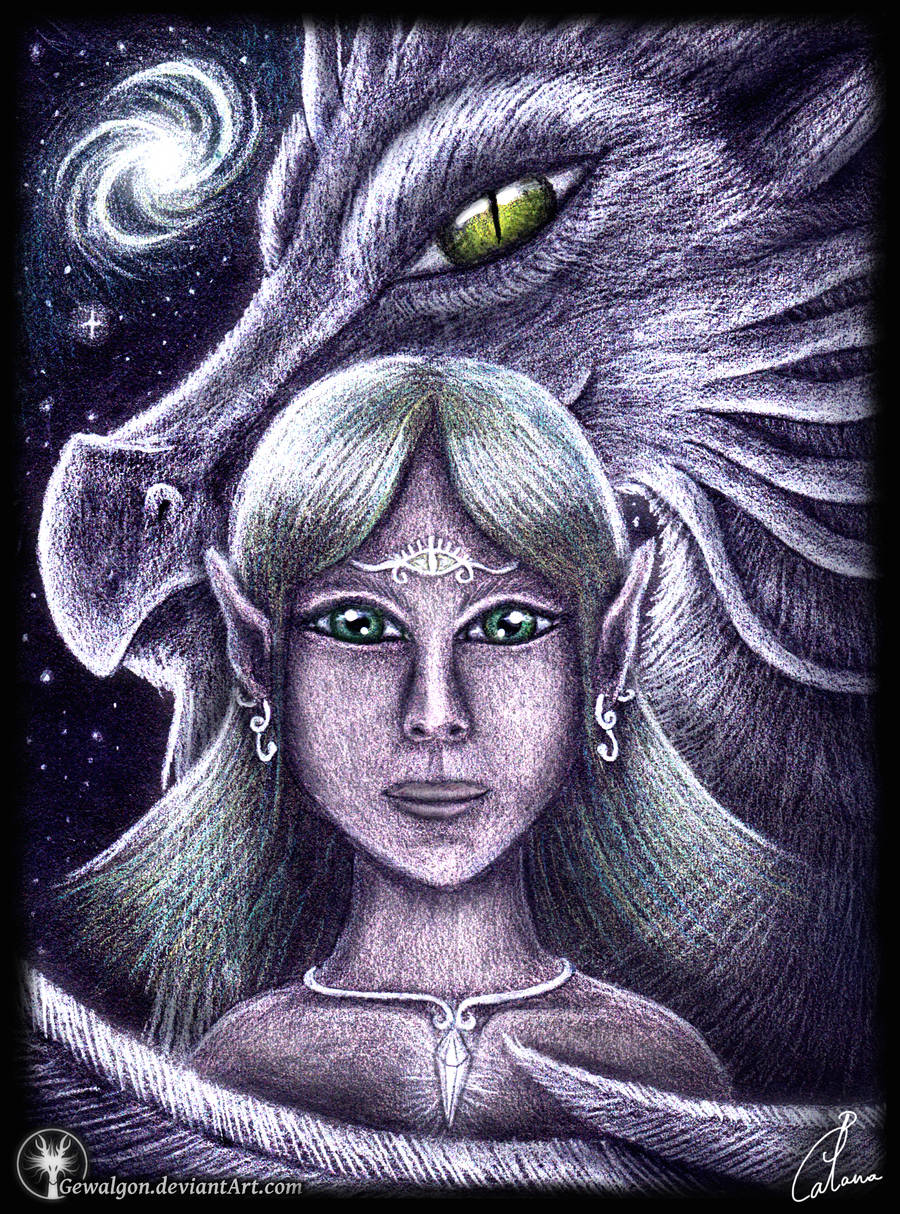 There are no words which can express my current feelings this time...
If you miss to read profound texts, you can listen to this song instead:

www.youtube.com/watch?v=-dhMjb…


~._____________________.~

Medias used:
- Colour pencils
- White edding
- Some edits with PS6
~._____________________.~
By the way! The WIP of the drawing you can find on facebook:


www.facebook.com/Gewalgon?fref…
---
© Copyright by me, Gewalgon - Bettina Catana
Please don't take, use, reupload, etc. my work without my written permission. Thank you! ♥
---
I love how everything seems to merge together, through the colour choices, to the blending, to the inter-twining strokes. It's a very unified piece. I am intrigued by the...crystal?...necklace. It has a very beautiful shape, and the chain design is just perfect. The 'aliens' hair is just astounding, as it is subtle shades of green and blue and flecks of gold. How Alvrericjas places a wing in front of her is endearing. I find the headpiece thought-provoking, as it is an eye, which brings me to the fact that her eyes, and Alv's eyes and the eye on the headpiece just stand out, and you want to look at them all at once because they are all beautiful and...intent... Alv seems to be looking off to the side, preoccupied in thought or some such, and the alien's eyes are direct and straight-forward, making one wonder what she might be thinking. Wonderful job!!
The Artist thought this was FAIR
7 out of 8 deviants thought this was fair.