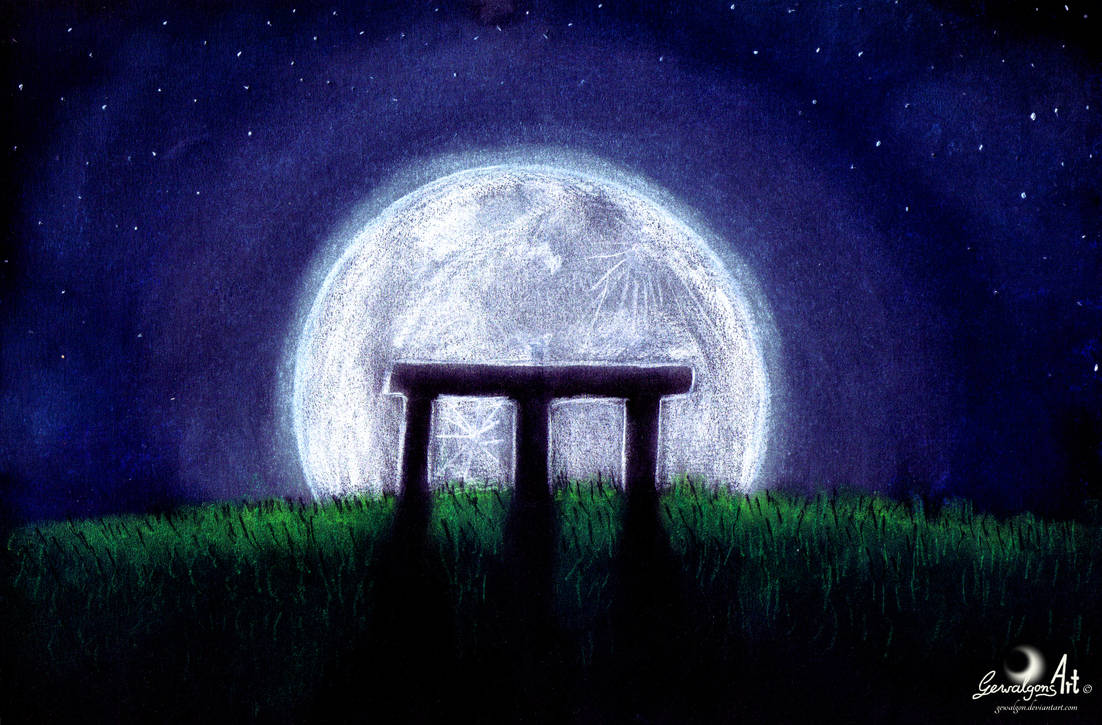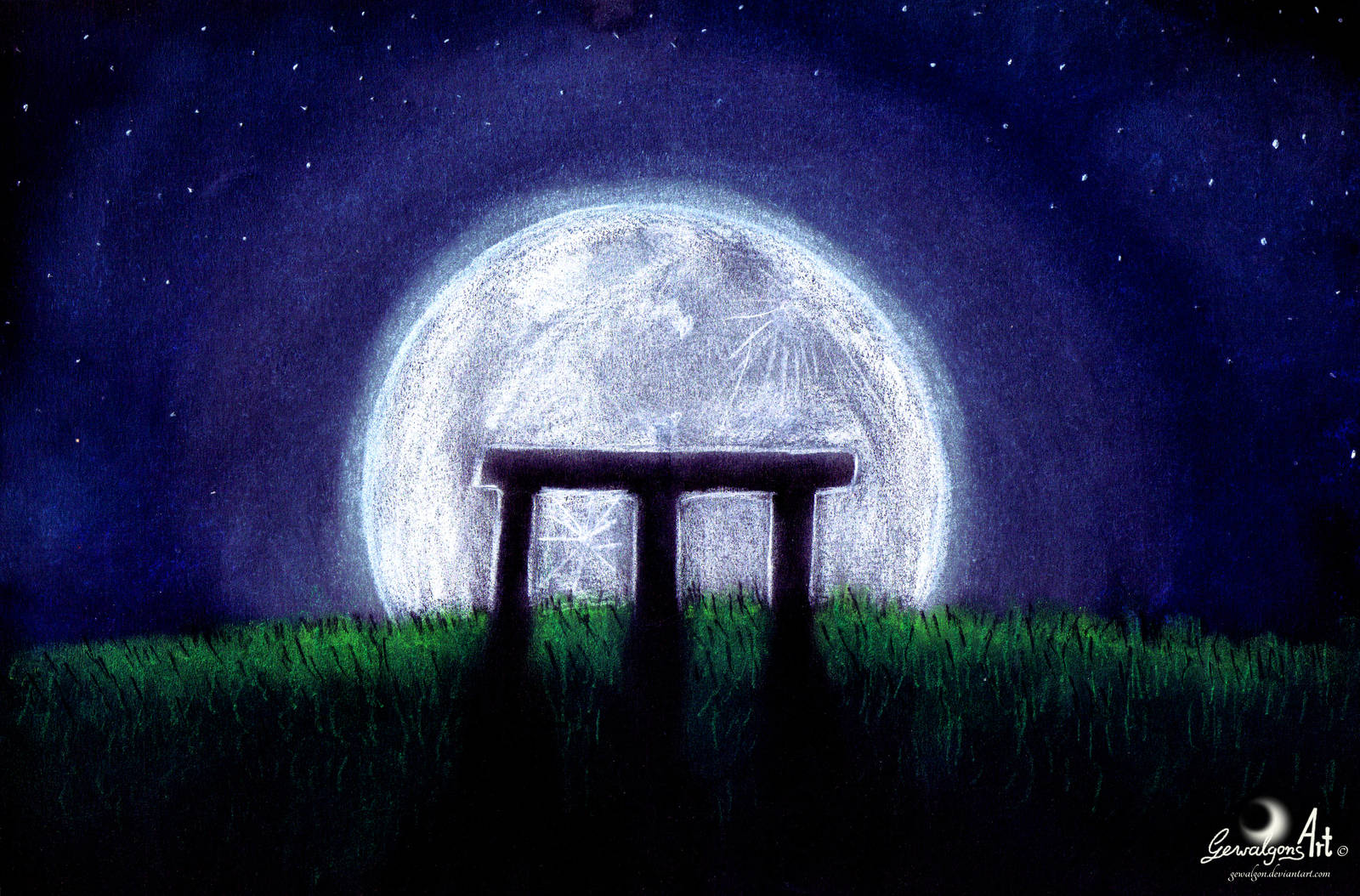 Feel the force of magic,
Feel the peace in your heart,
Feel the infinity of the world,
Feel the love of the night,
See the past,
See the present,
See the future,
They are all connected together -
The time... the life...
Forever!
Enjoy your life...
Other version:
[Drawn on a black paper with color pencils and pastel chalks]
More Art from me:
---

© Copyright by me, Gewalgon - Bettina Catana
Please don't take, use, reupload, etc. my work without my wirtten permission. Thank you! ♥
Das Bild ist in meinen Augen genial. Mit so einer einfachen und dennoch perfekt ausgeführten Technik ein derart ausdrucksstarkes Bild zu zeichnen, verdient in meinen Augen Respekt. Wie gesagt, die Technik ist Trotz der doch recht einfachen Machart genial. Mir gefällt besonders der Übergang von Licht in Schatten und die Silhouette um den Steinkreis.

Einziger Kritikpunkt, es ist nicht besonders originell, oder?
Aber sonst ein in allen Punkten gelungenes Bild.

Ebenso gefällt mir das kleine Gedicht in der Beschreibung. Du solltest auf alle Fälle weiter schreiben.

Naja, ich muss meine hundert Wörter irgendwie voll kriegen...
Abschließend bleibt zu sagen, dass du auf alle Fälle Talent hast im Umgang mit Buntstiften und Pastellkreide.

Bleib dabei.
Gruß
Aedrinos
The Artist thought this was FAIR
6 out of 6 deviants thought this was fair.