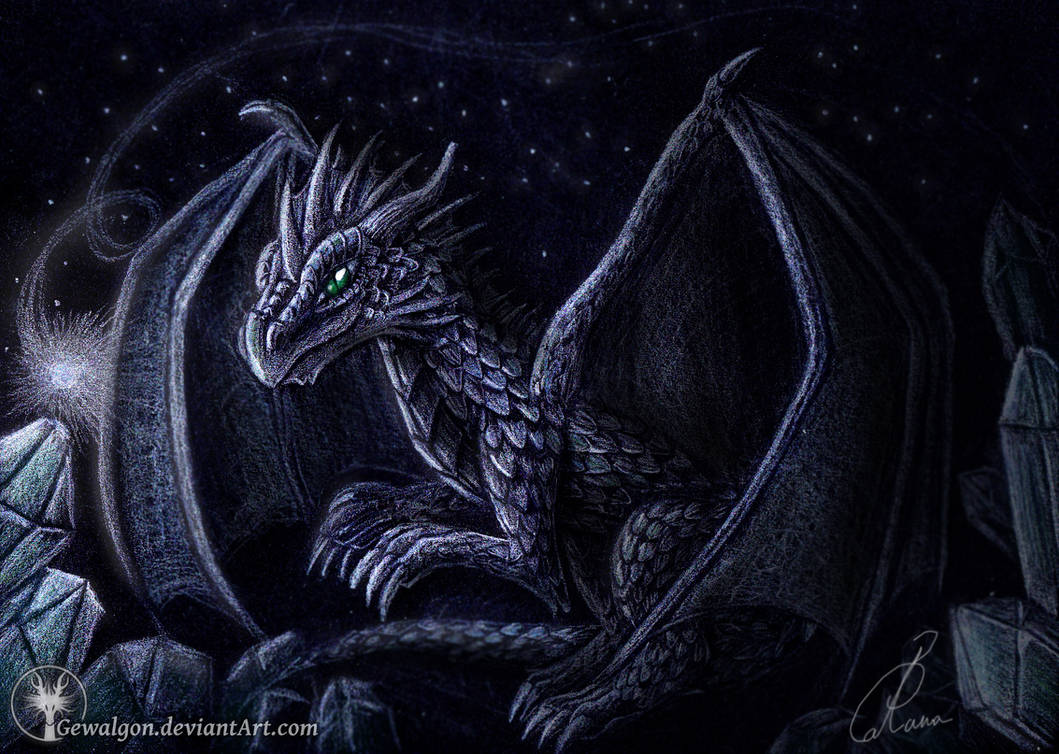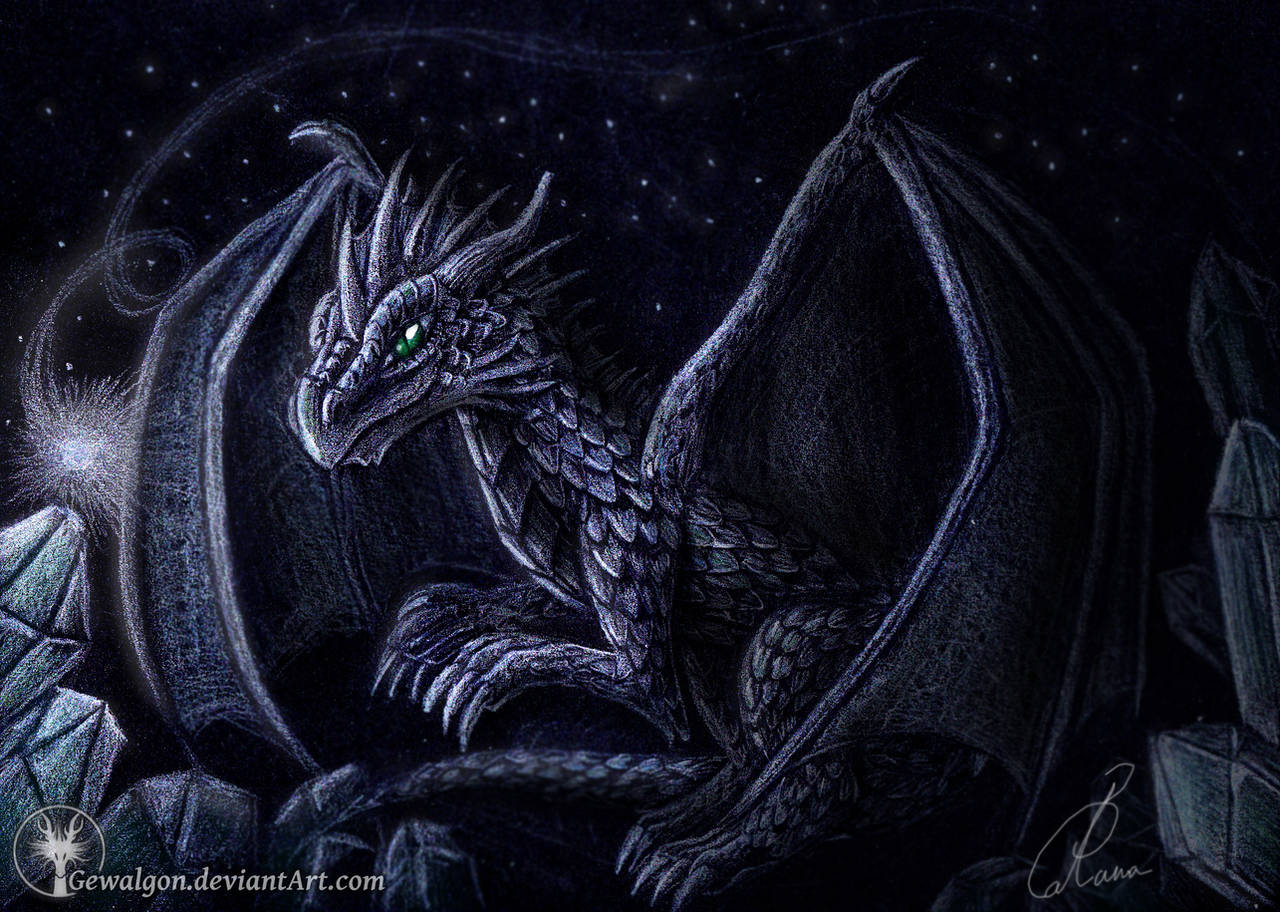 BIRTH AND STORY OF AVA:
This little dragon was "born" when a little part of
Alvrericjas
' and a Waterdragon's Soul "merged".
He's called "Ava" (short form of "Avalon") because he got a place/"home" in a moonstone which is a part of an amulet called "Avalon amulet" ->
ecx.images-amazon.com/images/I…
For the main part he's a moondragon with little parts of a waterdragon.
One of his special abilities is to make himself invisible.
He's something like a protector of dreams, because he loves eating "Nightmare-creatures".
Nightmare-creatures are creating nightmares to fear people. The fear is a form of energy which those beings need to live.
(In German we call those creatures "Alben" [sing.
Alb
]. That's why nightmares in German are called "
Alb
träume")
So back to Ava, he loves being around crystals, because moondragons get their energy from them (Also from Alben, because moondragons are able to transform the "dark" energy from the Alben into "light" energy after they "ate"/absorbed them.)
And what's about the sparkle in the drawing? Well, it's up to you what you let it be, not everything needs a deeper meaning

Oookay, now it's enough about Mythology/Magic/Alben/Informations and story about Ava.. just enjoy the drawing if you like!

Do you want to see how unedited scanned blackpapersworks look?
Click below!
~._____________________.~

Medias used:
- Colour pencils
- White edding
- Some edits with PS6
~._____________________.~
---
© Copyright by me, Gewalgon - Bettina Catana
Please don't take, use, reupload, etc. my work without my written permission. Thank you! ♥
---
The story that you wrote of Ava is beautiful and you have a wonderful imagination there! It gives meaning to this piece. I really like his design and patterns, especially the head and neck spikes. His scales are perfectly drawn, tying into his chest-plate and wings, as well as his uniquely drawn face. Ava's face looks young like a dragon-hatchling, and yet like a tiny and wise creature. His expression is most intriguing, and I cannot figure it out completely... This adds an air of mystery to this piece that I love. The way he holds himself speaks of dignity and poise. The position of his wings and the way he crouches is just really wonderful. Beautiful job!
The Artist thought this was FAIR
2 out of 3 deviants thought this was fair.