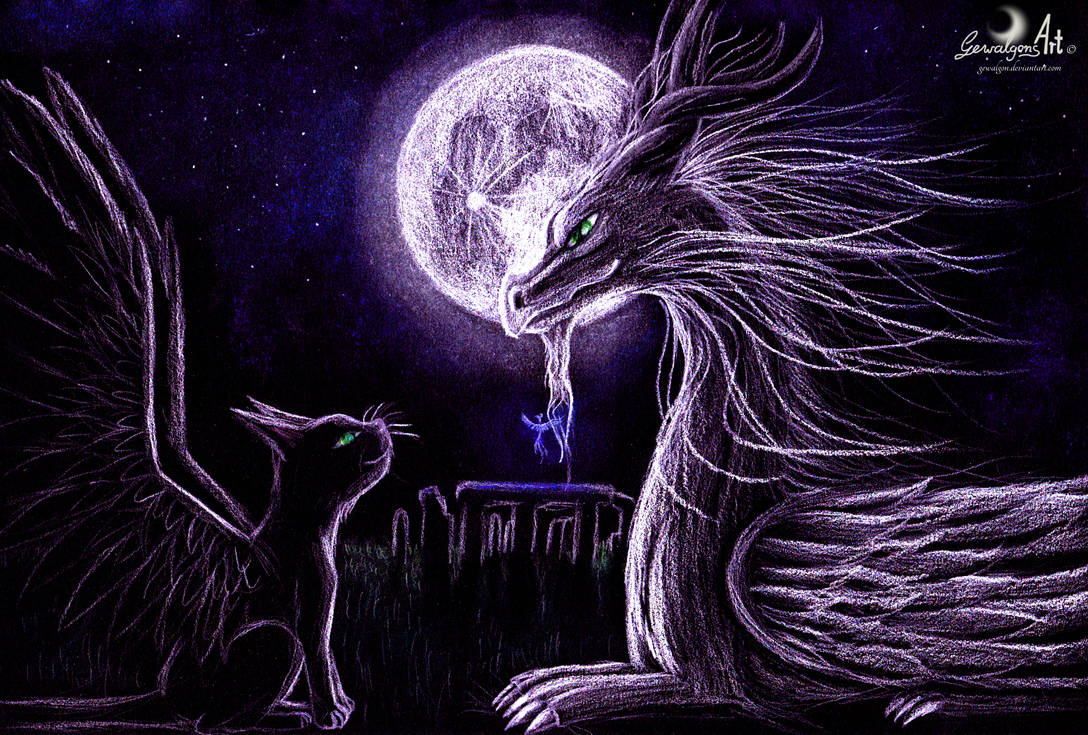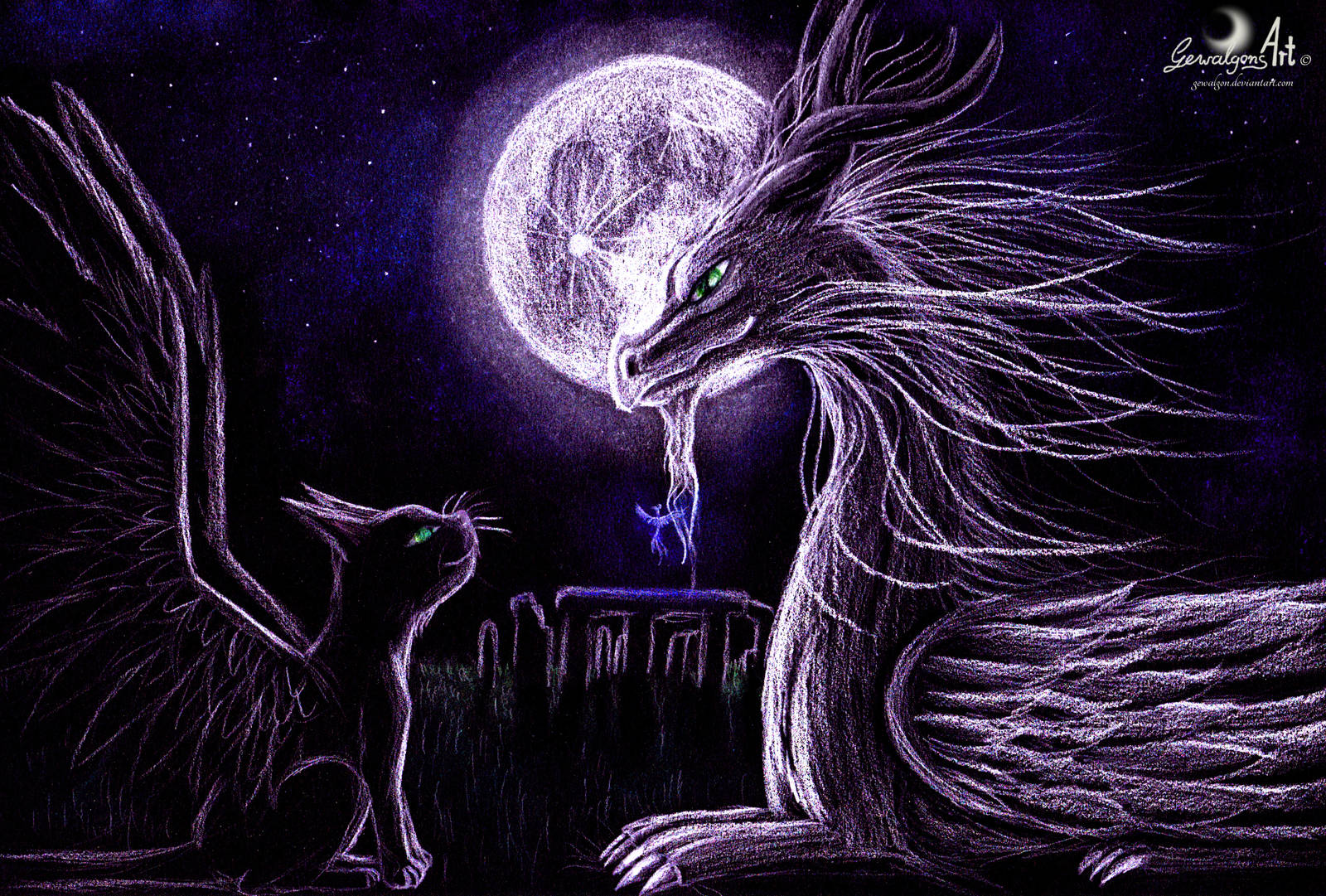 "Since thousands of years I know you, my beloved soul,
since thousands of lives you are on my side, as faithful friend,
since our Souls were born, we keep the magic in our hearts,
and today it's time to bring the magic back - We break the seal!
Thank you for your help,
thank you for all,
my beloved Scailyn!

"
- 26.1.2013 -
It's only for you,

!
Digital version:
More Art from me:
---

© Copyright by me, Gewalgon - Bettina Catana
Please don't take, use, reupload, etc. my work without my wirtten permission. Thank you! ♥


---
Aside from technique and qualities of the traditional/digital art differentiation, I don't see a lot of change. Sure the shadings and color blendings are different but aside from that, not much else. Except the moons and eyes. The mystic elements of Stonehenge, phoenix, dragon, winged cat (don't exactly understand the wings), and the full moon are adequate (cat wings might be too much) to give a feeling of magic in the air! The phoenix in the background, i wonder...could it be related to
[link]
? When I saw the expressions upon the faces of the dragon and the kitty, could there be a romance involved? They're probably just good friends but thats the impression I first got. Overall both pictures are very enchanting, and that suits my tastes as well as yours.
The Artist thought this was FAIR
3 out of 3 deviants thought this was fair.