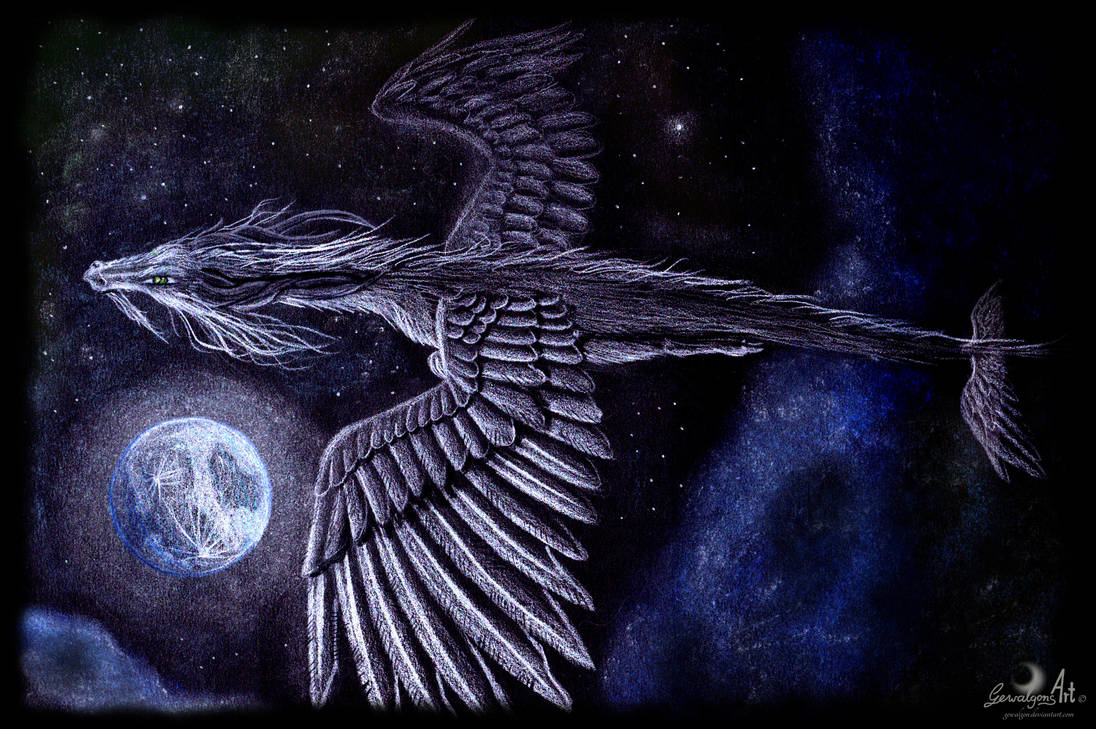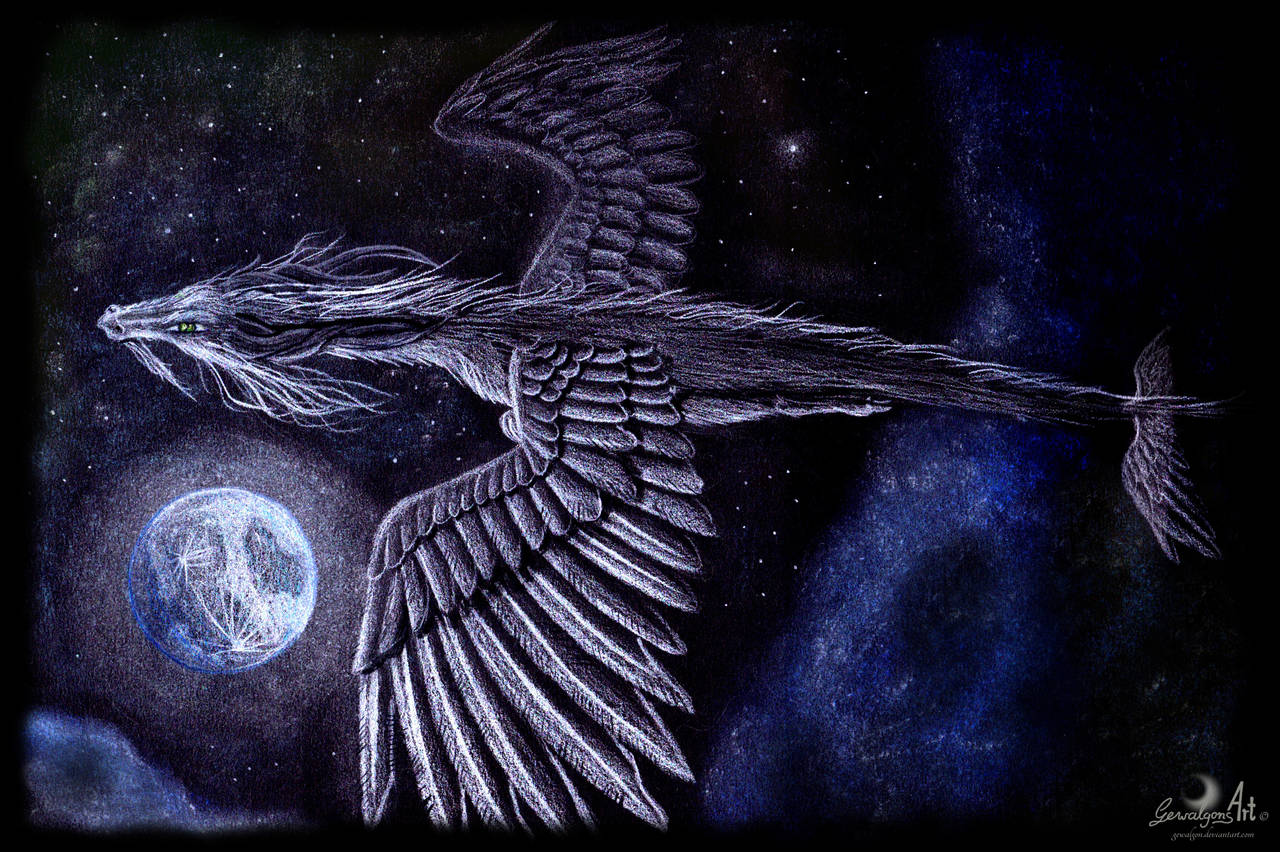 "Once, a long time ago,I could fly ...Fly, ... in the body in which my soul feels homeIn the form of a majestic dragon.Longing ... Longing plagues me ...When will the time come?When will the magic regain its old power?Oh - great dragons, wise and powerful, hear my longing!Oh - ancient power of miracles, you wonderful magic, hear my longing!I yearn to rise my wings up in the air,as once in the old days ...Yes, yes, in flesh and blood!With a pounding dragonheart!My desire is burning ...Fly ...and thereby embrace the world ...

"
[Drawn on a black paper with color pencils and pastel chalks]
More Art from me:
---
© Copyright by me, Gewalgon - Bettina Catana
Please don't take, use, reupload, etc. my work without my wirtten permission. Thank you! ♥
---
I am still quite amazed by your pieces and I just love the detail that you have created in this art work.
There are just two details that I have to point out that don't seem right.
1. Short body. The head doesn't look proportional with its body because it seems like it doesn't have one. I'm sure that was do to fitting your creature on the page.
2. I do love the shading in this piece but with the moon beneath it the highlights on the left wing wouldn't be so bright, like your right wing but the highlights would have been brighter on the outline of the limb on the wing. (hope that makes sense)
I LOVE the detail of the fur! Wonderful job!

But like the wing the nap of the neck would not be so bright. Yet this is such a great picture and the background is soooo amazing!
The Artist thought this was FAIR
10 out of 10 deviants thought this was fair.