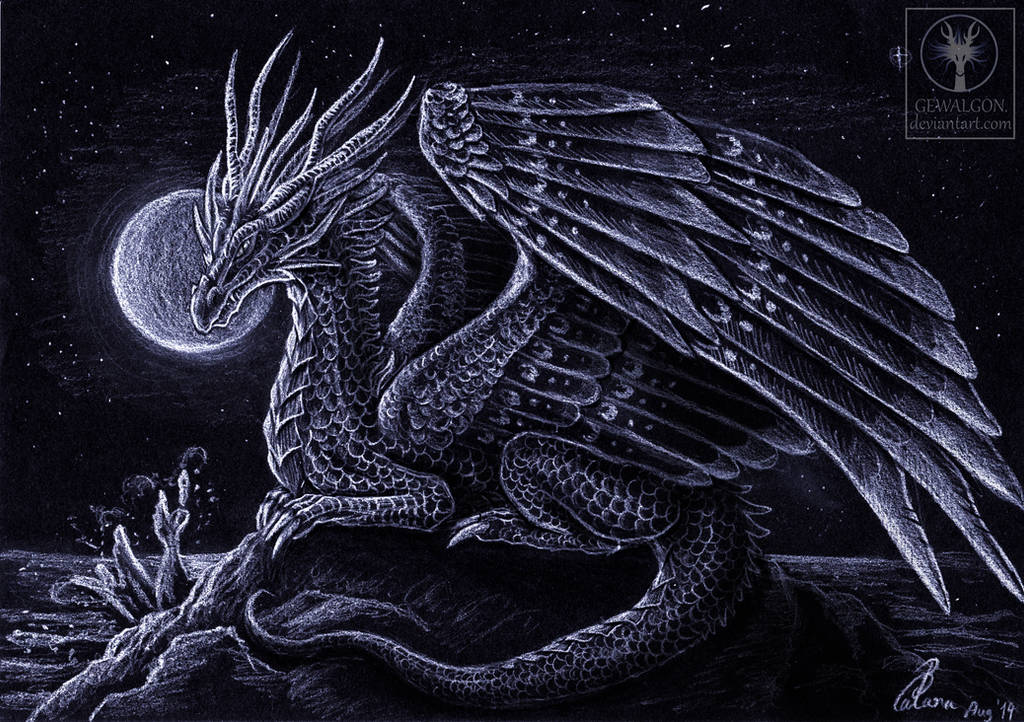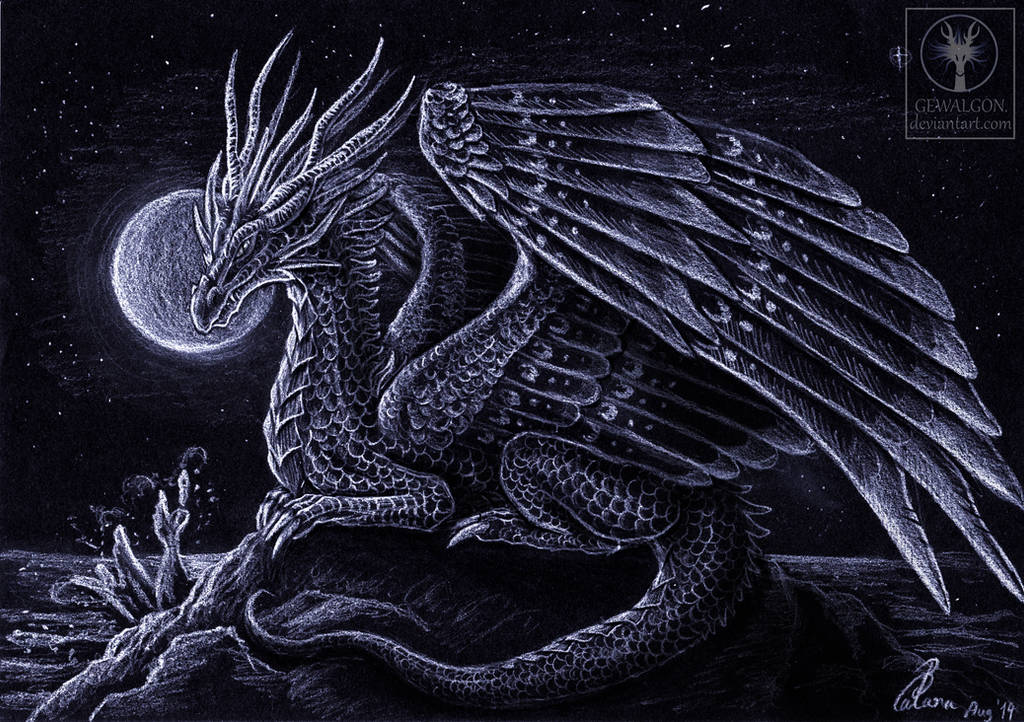 ╭━━━━━━━━━━━━━━━━━━━━━━━━━━━━━━━━━━━━━━━━━━━━━━━━━━━━━━━━━━━━━━━━━━━━╮
This time no profound texts, I'm a bit too uncreative now

╰━━━━━━━━━━━━━━━━━━━━━━━━━━━━━━━━━━━━━━━━━━━━━━━━━━━━━━━━━━━━━━━━━━━━╯
Today I found time to work on the Kiriban prize for

PCamenzind
.
She wanted me to draw a scaled dragon with some bird features - such as of an owl or an raven.
I tried to mix them both and drew raven wings together with some patterns from an owl (As you can see they came out a bit special

)
Honestly... I am really proud of this drawing! It's a long time ago since the scan looked so good, that I didn't really had to add that much final touches with photoshop!
The water effect on the left side on the big rock is completely from my mind (As everything on this drawing you can see). I drew this kind of water effects maybe... the second or third time? And the first time without any reference. So I really like the result, hope you can see that it's supposed to be water xD
Well... maybe this piece came out that good because I stayed up all night? ...And I am still not tired WTF! O.o
Well.. never mind. I just hope you like it! ♥
---
© Copyright by me, Gewalgon - Bettina Catana
Please don't take, use, reupload, etc. my work without my written permission. Thank you! ♥
---