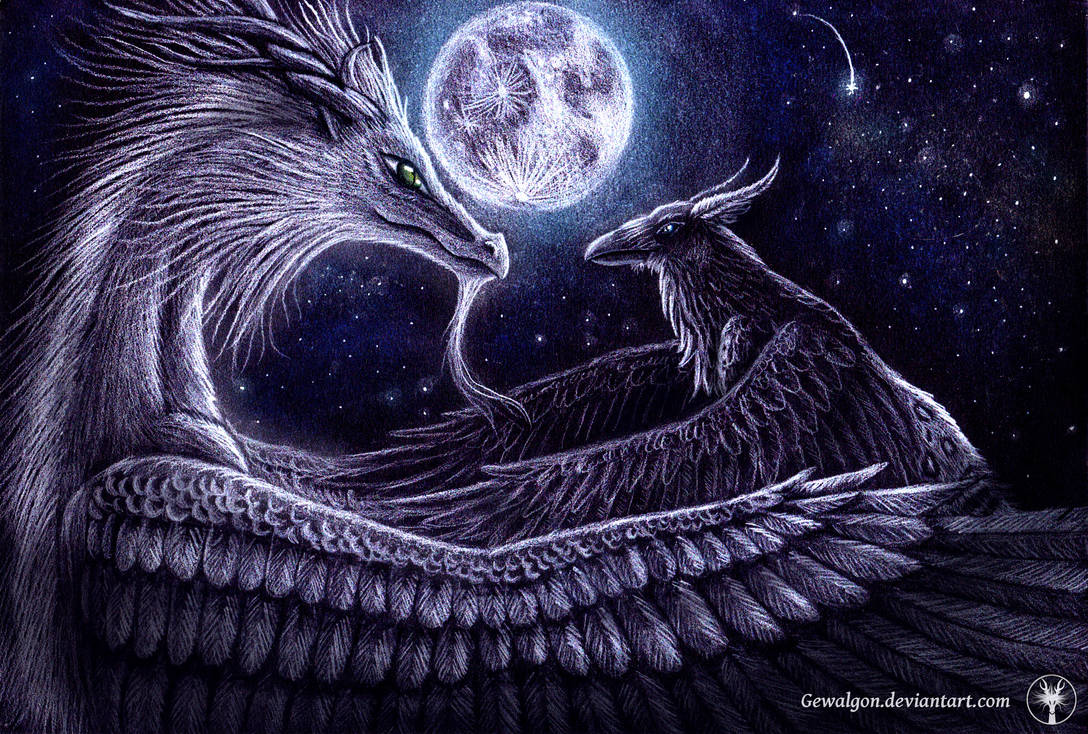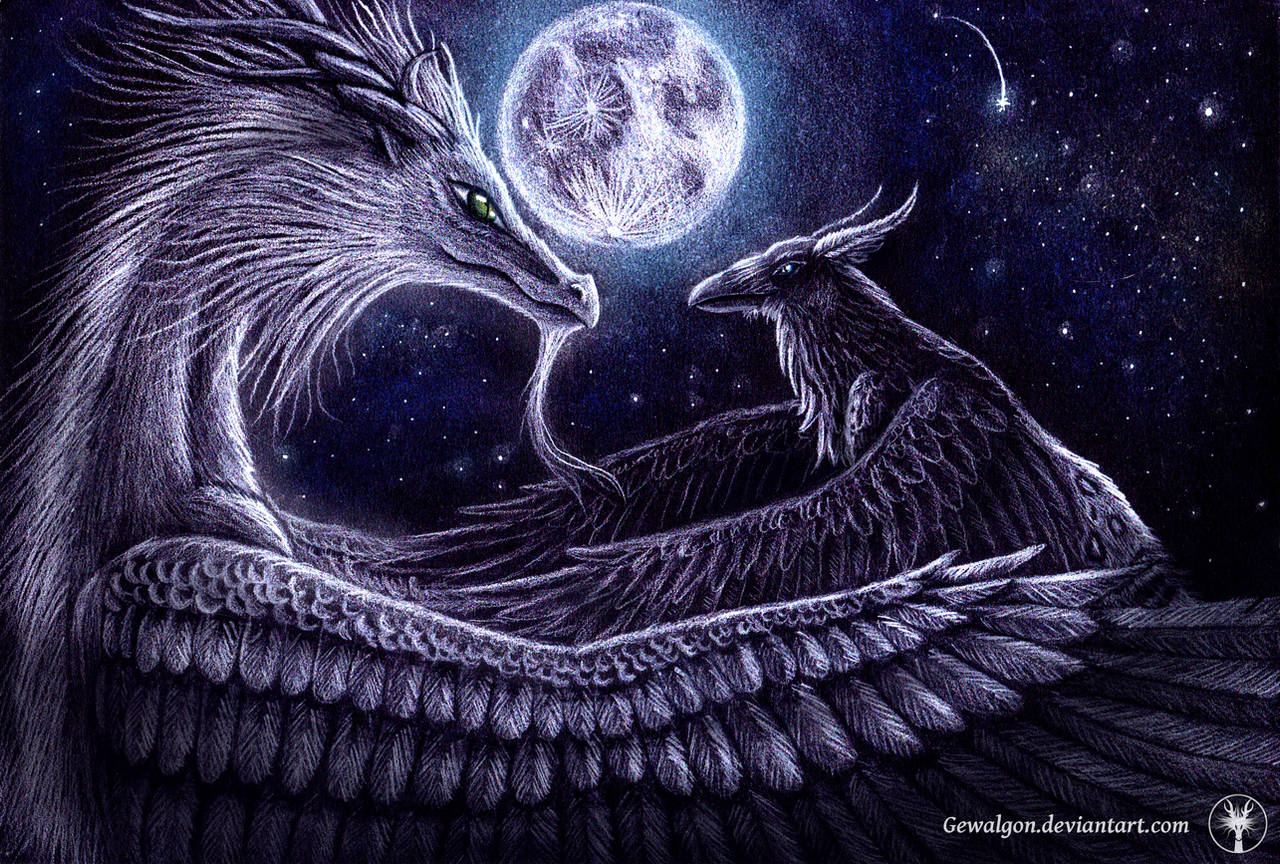 Alvrericjas & Skyuðirfjoð
..........................Ancient souls of the moon..........................
This is for you... my beloved old soul,
Remember our enconter, the blue moonnight...

Mysterious wings, blacker than coal,
met bright shining wings, pure white...

Flying together,
in a homeward direction...

Holding our bond for ever,
Under the Dragon's protection...

This picture is a gift to my beloved soulmate and sister
Wotansvogel
.
Well... the drawing should speak for itsself ♥
Ref used:
Ref of Alvrericjas:
__________________________

Medias used:
- Coloured pencils
- Pastel chalks
- White Edding
- Some edits with "Gimp"
-> Drawn on blackpaper
__________________________
More Art from me:
---

© Copyright by me, Gewalgon - Bettina Catana
Character "Skyuðirfjoð" (Lunaris) belongs to Wotansvogel
Please don't take, use, reupload, etc. my work without my wirtten permission. Thank you! ♥


---
This art piece does a good job reflecting that mystical element that always goes well with dragons and the night. From the dark colors of its fur to it's creepy looking atmosphere, I love your work!

There doesn't seem to be any noticeable flaws about the anatomy. I admire the detail on the fur as well as several other things on it's body. It's facial expression is very impacting as they both look at each other. The background is done extremely well and adds a dark yet mystical theme. The light from the moon provides a great light source which you've added into the artwork very well.

In conclusion this is an good drawing. I'd like to see more from you.
The Artist thought this was FAIR
8 out of 8 deviants thought this was fair.