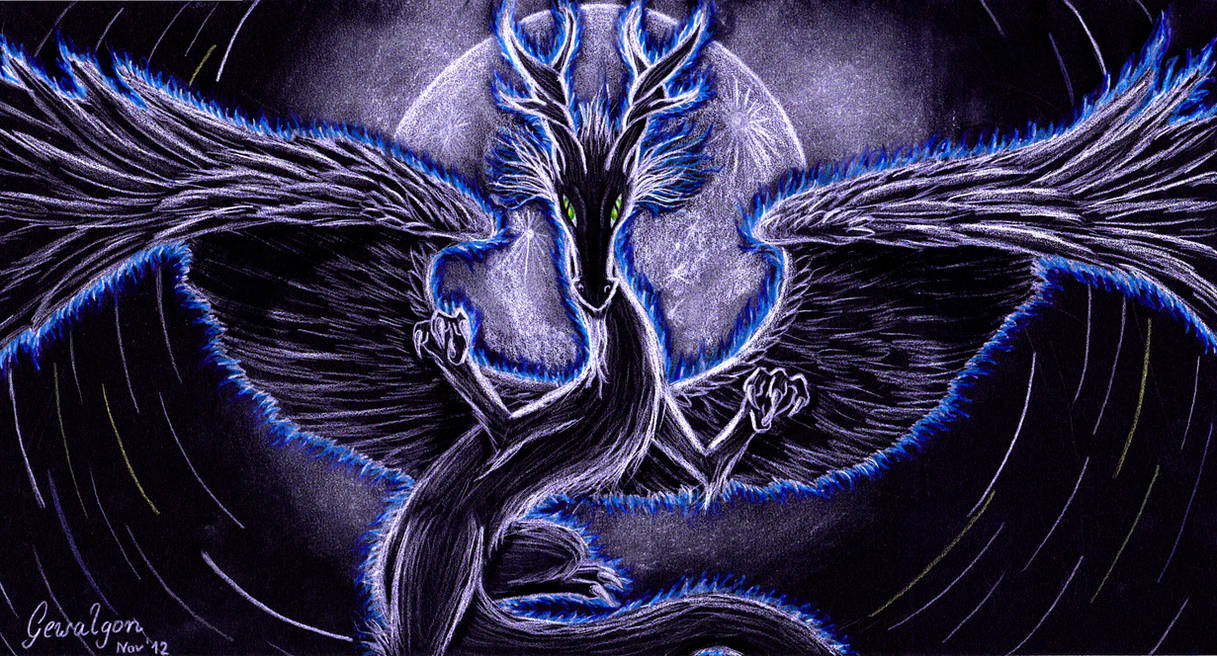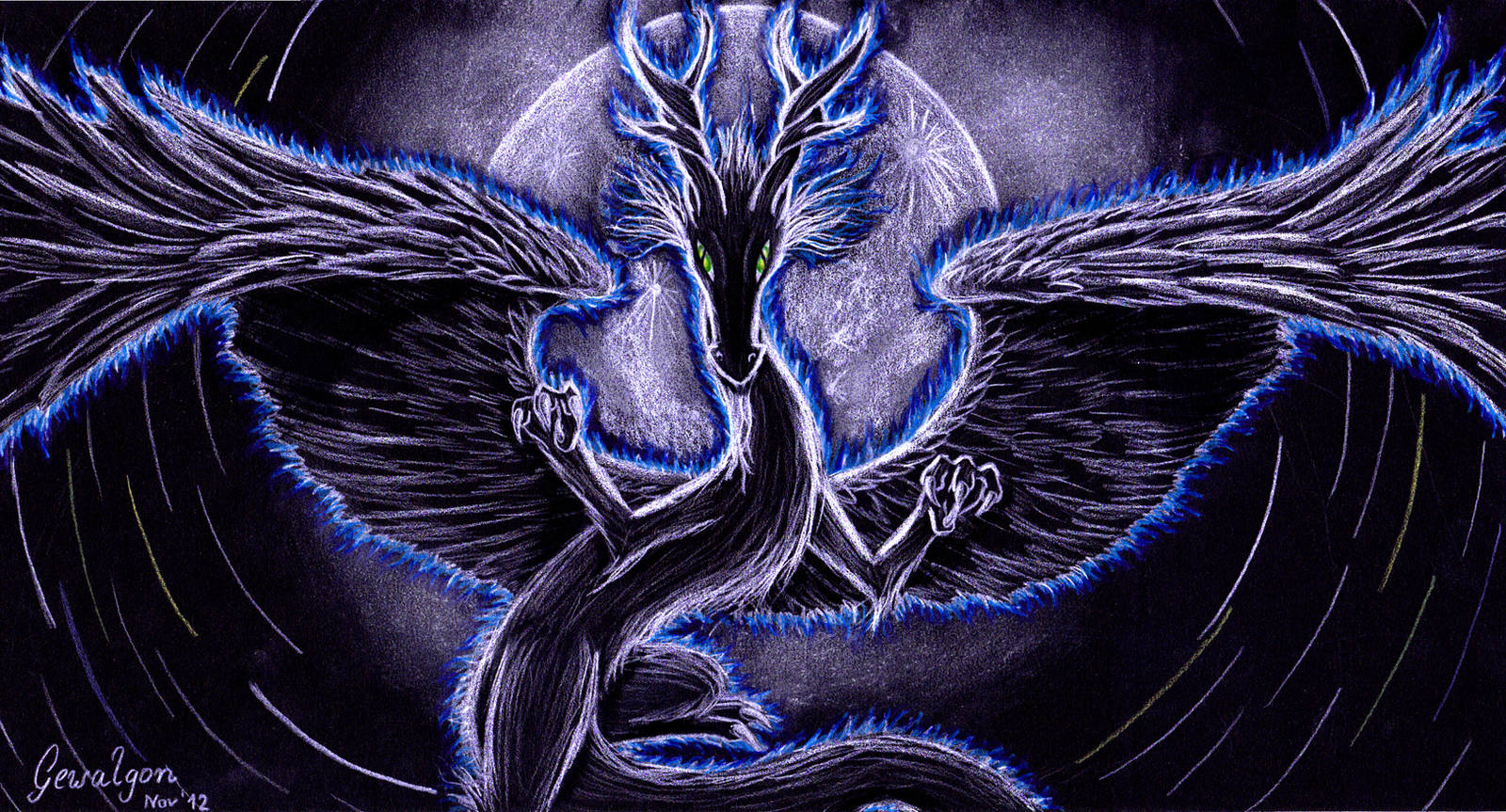 "I show you my heart, my inner dragon.
I wished to be a dragon, the dragons heard my wish.
Now I am half human, half dragon. See my dragon aura...
Take a look in your heart and you will find a forgotten world...
The world of wonders & magic!"
[Drawn on a black paper with color pencils]
---

© Copyright by me, Gewalgon - Bettina Catana
Please don't take, use, reupload, etc. my work without my wirtten permission. Thank you! ♥
I love this piece! The dragon just seems to present himself, to show everyone his self and his aura. The fiery aura gives the dragon a lot of impact and even more magic around it. The background makes the whole picture look dynamic without taking the eye off the dragon.
You're getting much better in drawing claws and arms, and I like that you didn't try to hide the legs in this one. I also like the position of the wings, even if it looks like there are not really bones in there, but that's something I gladly forgive when it comes to fantasy creatures. The only thing that bothers me as an avian artist/lover a little are the feathers - the top side looks good, but the inner side looks unordered. It would have been great to see the primaries and the secondaries here, I think it would've added a bit more to the whole since everything else is so detailed, but that's in the eye of the beholder I guess.
The eyes give a nice contrast, though it looks a little like they're not quite aligned to look in front, and not to look to the side either.. I don't know, it just could be me, but that confuses me a little

Sorry, I planned to translate that all to german for you, but I'm a little too tired for that

I hope this critique helps!
Ravenblack greeting
Wotansvogel

The Artist thought this was FAIR
19 out of 19 deviants thought this was fair.