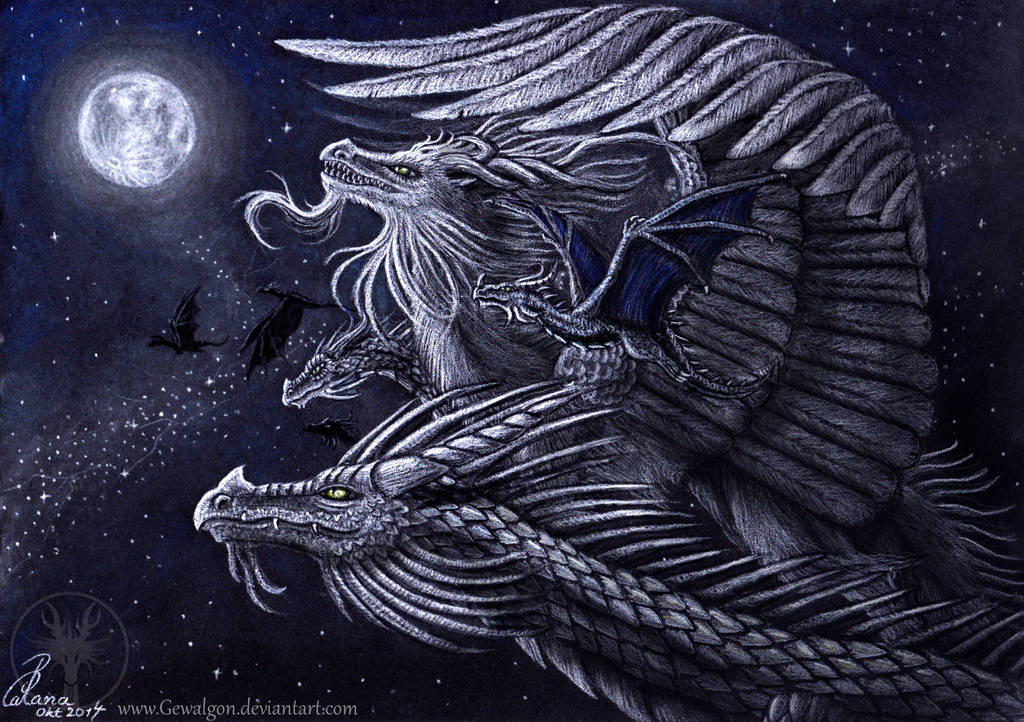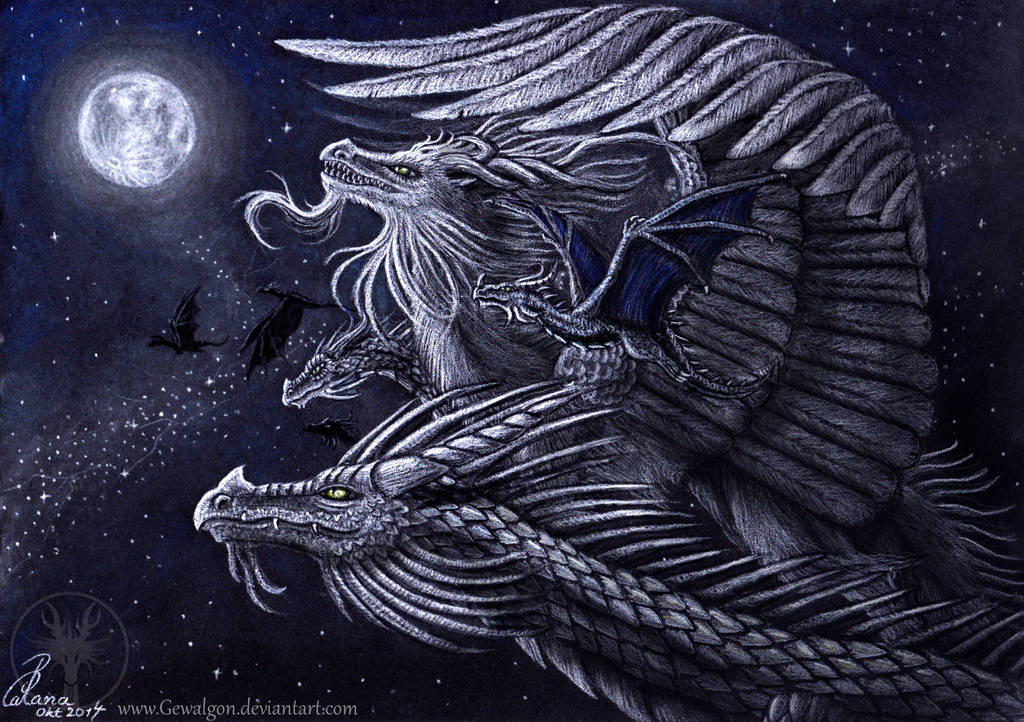 youtu.be/tofgrejx1iY

╭━━━━━━━━━━━━━━━━━━━━━━━━━━━━━━━━━━━━━━━━━━━━━━━━━━━━━━━━━━━━━━━━━━━━╮
Enjoy this flight,
Enjoy this night,
Enjoy the dragon dance of life!
╰━━━━━━━━━━━━━━━━━━━━━━━━━━━━━━━━━━━━━━━━━━━━━━━━━━━━━━━━━━━━━━━━━━━━╯
Perhaps one of my most magical pieces I have ever done so far...
It's so full of magic... I really can see the energy flowing trough the whole drawing O.o
Do you see and feel it too?
The power of the dragons,
A moment of joy,
Pure energy of freedom, peace and love,
We want to share with
you
Follow us,
dance with us,
& enjoy the dance of life!

On the drawing you can see:

Alvrericjas the heaven spheres dragon


Krysalis the crystal/moondragon


My little guardian dragon (the wyvern)


Water/Moondragon Ava


Some of the "Great Dragons"
---
© Copyright by me, Gewalgon - Bettina Catana
Please don't take, use, reupload, etc. my work without my written permission. Thank you! ♥
---
You obviously have a lot of skill with chalk. Great artwork! Your detail is really exquisite, as shown with the wyvern, but not overdone. The color scheme is wonderful as well, dark blues and blacks with lighter greys and whites. the stars and moon are especially well done. Not to mention the feathered dragon's beard against the sky! Crisp lines, yet it still gives the perfect impression of hair. The wyvern's dark blue wings provide excellent contrast as well, and the two black dragons farther in the background. And the dragons' eyes - possibly my favorite part. Beautiful!
I've only given compliments . . . oops. I could never do what you do, which makes it much harder to criticize. If anything, I would work on the shading, especially underneath the curve of the wing. I feel it could make the overlapping feathers and the wyvern's left wing stand out more.
That's it, really. Beautiful work!
The Artist thought this was FAIR
13 out of 14 deviants thought this was fair.