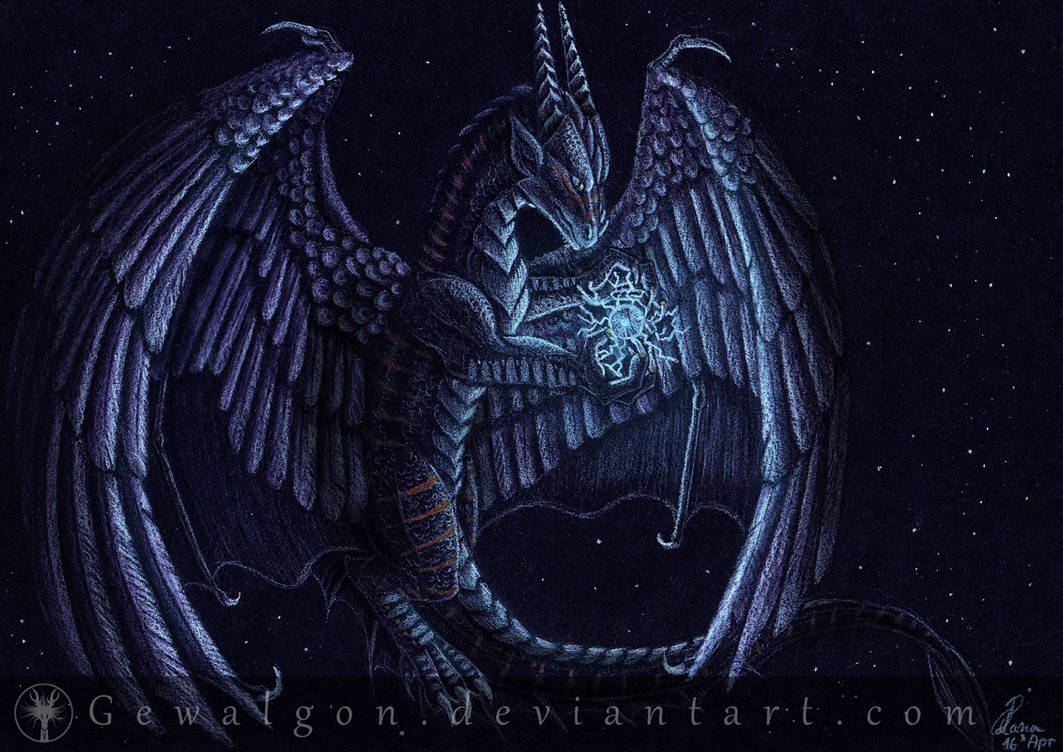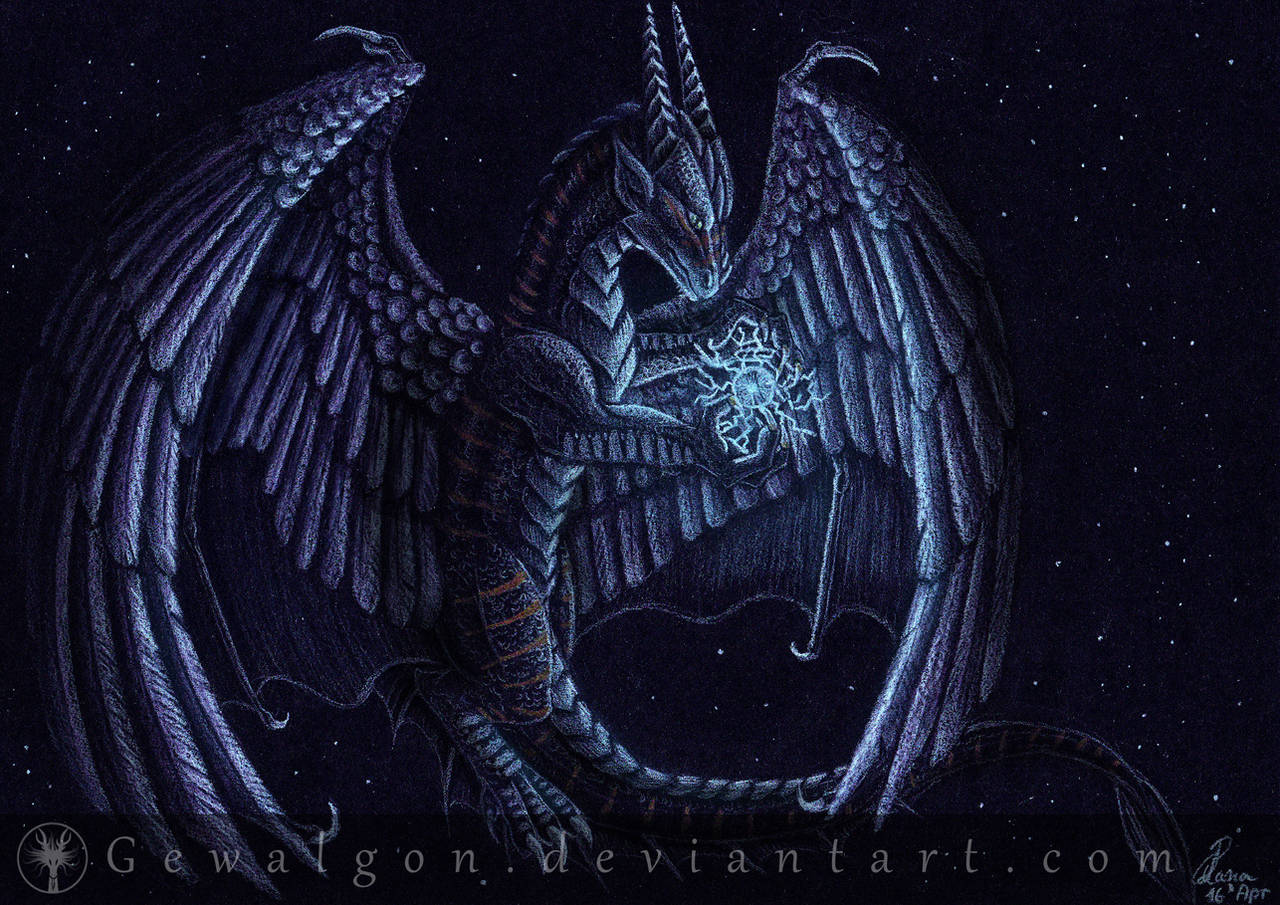 A V A R U S ~ L U X

- o c c i d e n t a l i s - a r g e n t u m - d r a c o n e m -
COMMISSION for:

Avarus-Lux
showing his dragon character Avarus Lux

(Used mainly this one as reference: Ref Sheet Comish - Avarus Lux )

Actually I finished the commission a week ago, but suddenly ended up in hospital for a week because of appendicitis...


However finally I'm at home now, can't wait to sleep in my own bed again


But back to the commission - It was a lot of fun to draw this dragon character, I enjoyed to draw all the little details, especially the feathers/wings!
Thank you so much for your support!


Medias used:
- Color pencil
- White gel pen

- Few edits with Gimp
-> Drawn on black paper

---
© Copyright by me, Gewalgon - Bettina Catana
Character "Avarus Lux" belongs to Avarus-Lux

Please don't take, use, reupload, etc. my work without my written permission. Thank you! ♥
---