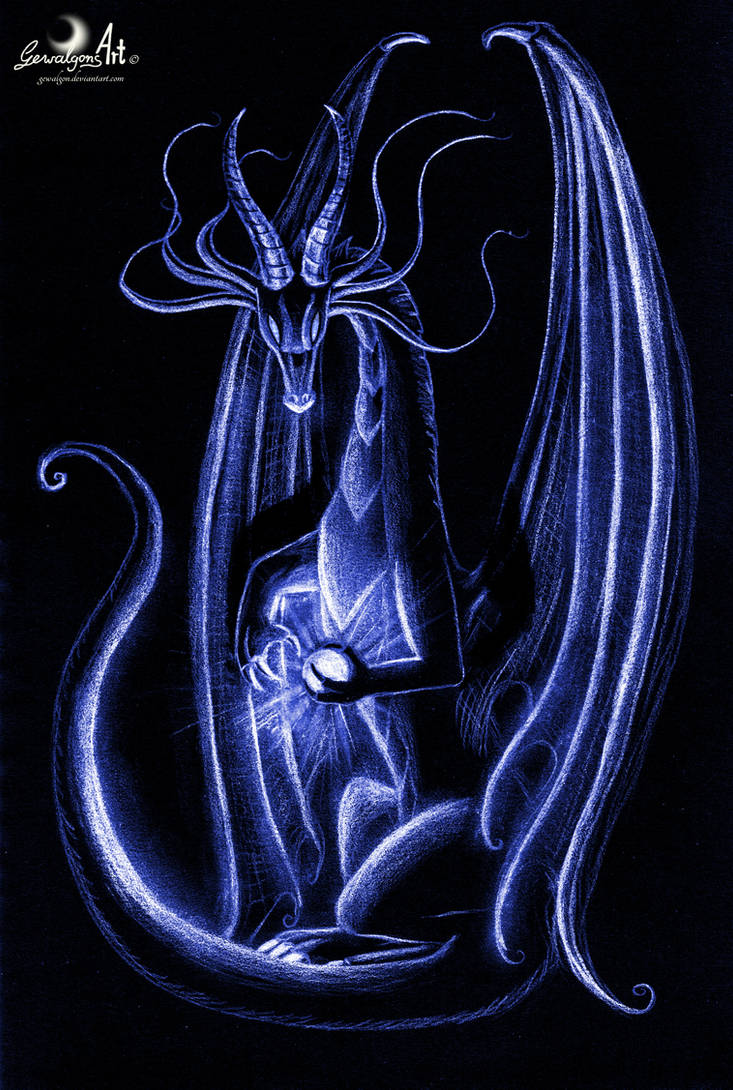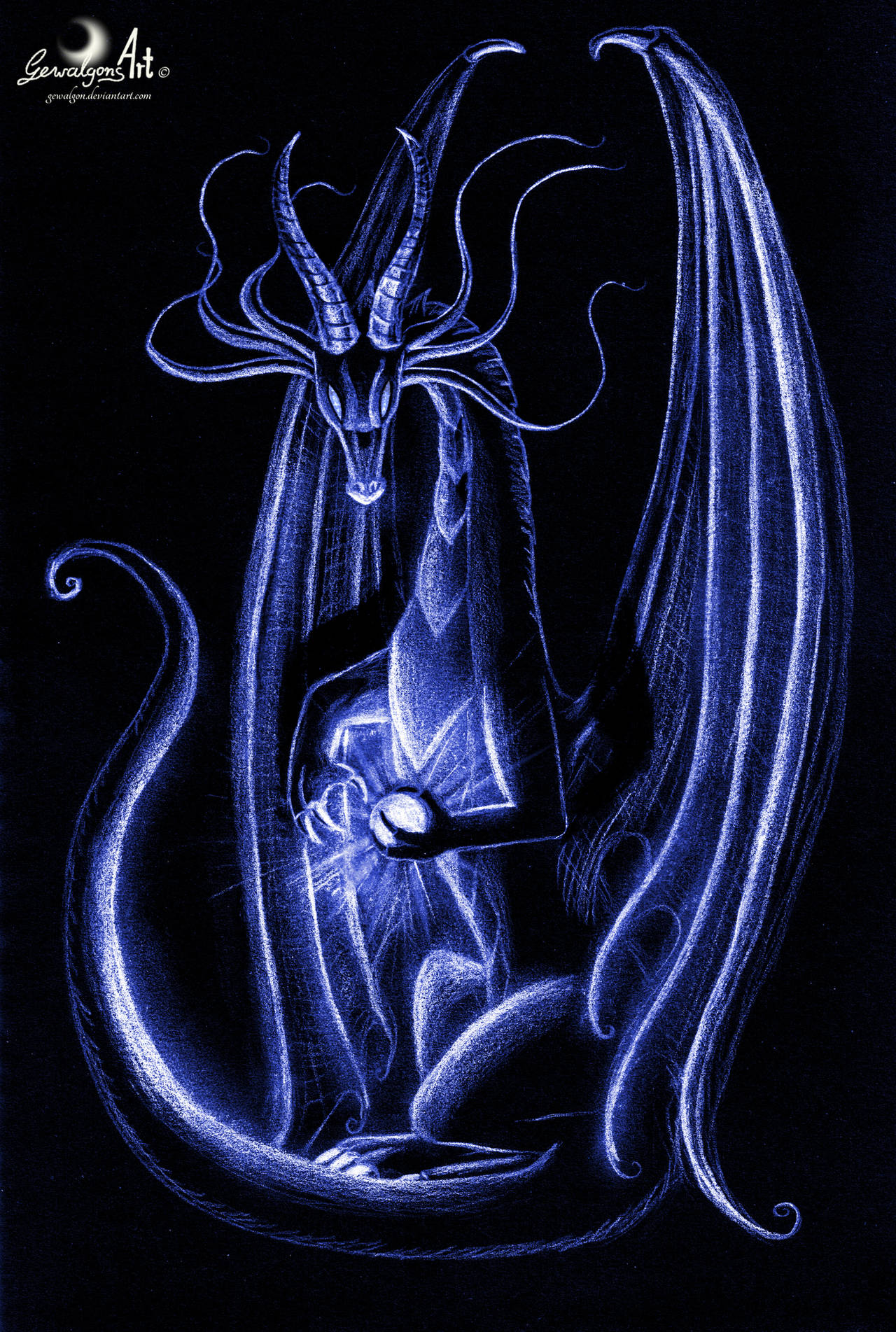 It's a drawing for my wonderful friend

& my way to thank him for all.
It shows a blue dragon with a light ball. It's a symbol for his bright shining big heart.
His wonderful heart....
Thank you for your great friendship,
Thank you for your treasures,
Thank you for being here,
Thank you for being yourself,
Thank you for all, my blue dragonheart! ♥
[Drawn on blackpaper with color pencils and pastel chalks]
More Art from me:
---

© Copyright by me, Gewalgon - Bettina Catana
Please don't take, use, reupload, etc. my work without my wirtten permission. Thank you! ♥


---
Such a stupendous job! The pupil-less eyes and lack of visible mouth add in to great effect that this creature is not of our world. The tentaclesque curliness on the tail, wing tips and cheeks however, I've seen some like that in Jak 3 and Ben 10, but all the same they provide a feeling of high spiritual connection and that this dragon's power is a great force to be reckoned with. The only thing i'm uncertain about is the front hands, they seem slightly webbed or something. BUt i suppose that adds to effect in a way. The shading and proportions are quite adequate and it is shaped with grace. How I'd love to meet something like this!
The Artist thought this was FAIR
21 out of 24 deviants thought this was fair.