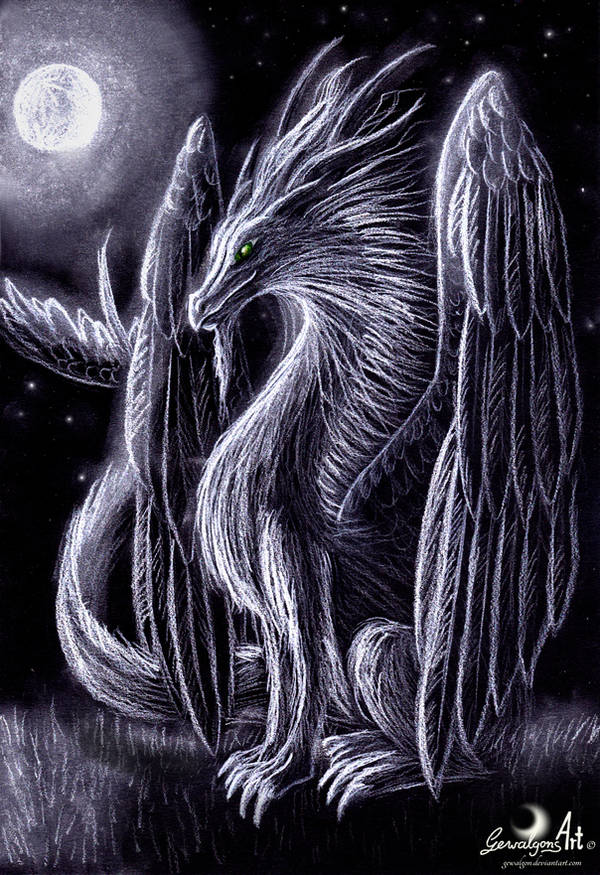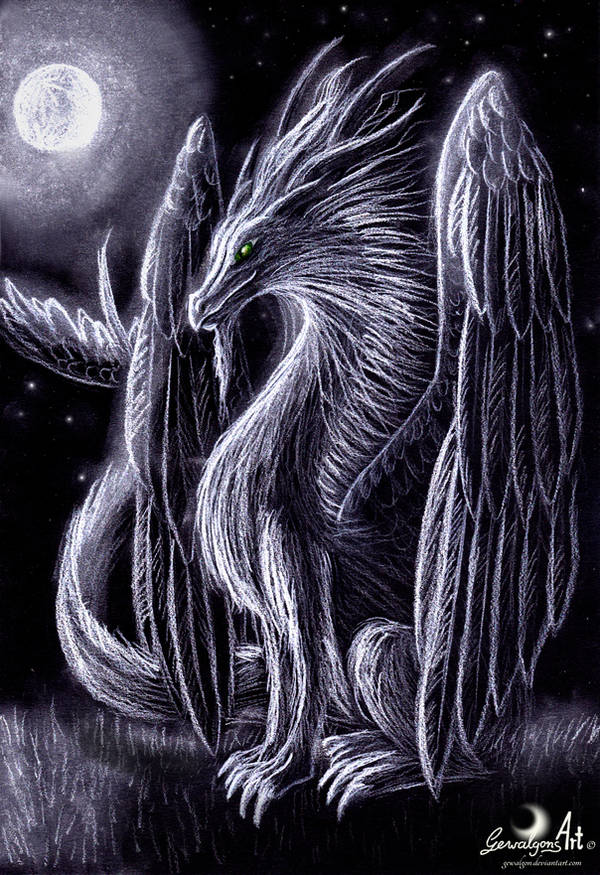 "From faraway times I came,
Many lives I lived,
Many death I died.

The whole world I have seen,
Yet so much stays unsighted,
Because the earth never stands still.

From sorrow and agony I suffered,
Bliss and love I shared,
For my spirit already wanders for so long.

The soul of a dragon, ancient and wise,
The heart of a child, at ease and honest,
I descended down to the earth.

Out of the light I came,
To go into the shadows,
Because there, my light shines brightest....

I am the angel of night!"
Much Thanks to Wotansvogel for her translation into English!

[Drawn on a black paper with color pencils and pastel chalks]
More Art from me:
---

© Copyright by me, Gewalgon - Bettina Catana
Please don't take, use, reupload, etc. my work without my wirtten permission. Thank you! ♥