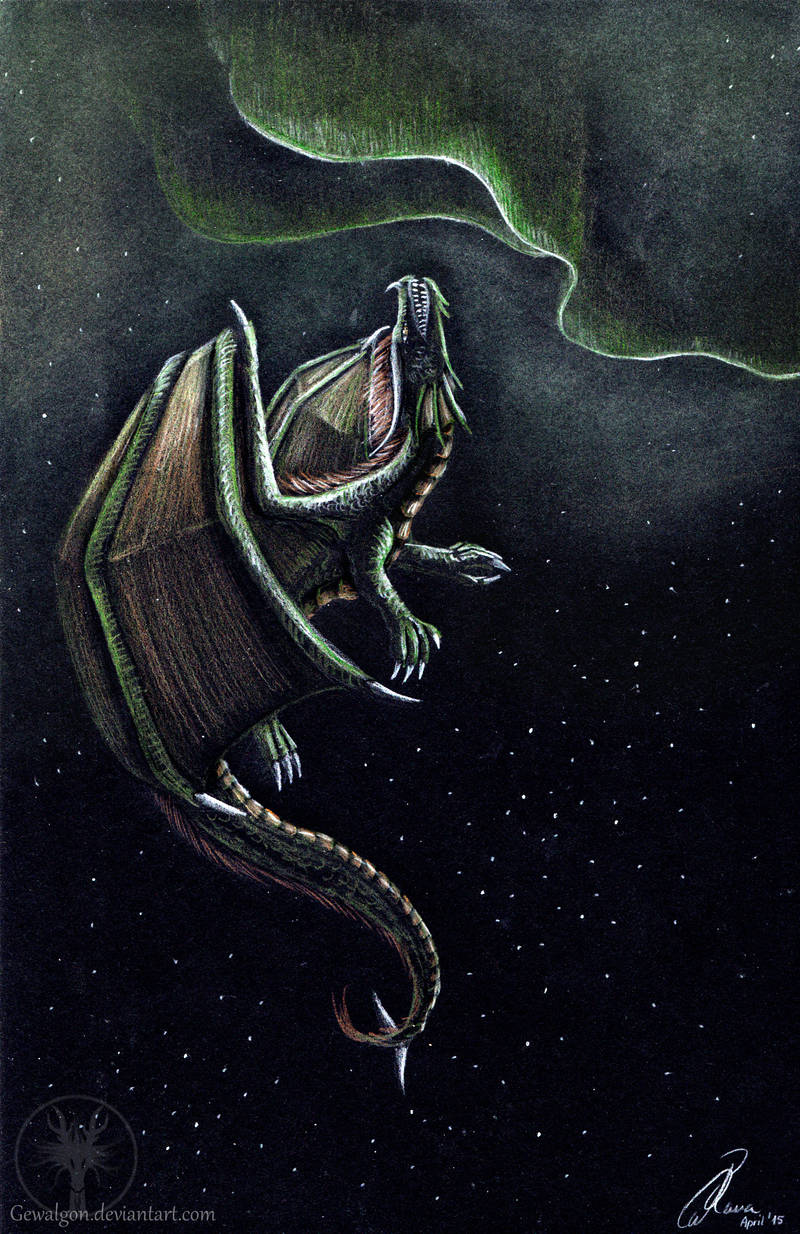 ╭━━━━━━━━━━━━━━━━━━━━━━━━━━━━━━━━━━━━━━━━━━━━━━━━━━━━━━━━━━━━━━━━━━━━╮
"Lights dance across the sky
Clouds that once drifted by
Hidden by everchanging light
A chance for hopes and dreams to fly"...
(Part of the poem from "CookieMonstaa_"
-> www.wattpad.com/4678321-aurora…)
╰━━━━━━━━━━━━━━━━━━━━━━━━━━━━━━━━━━━━━━━━━━━━━━━━━━━━━━━━━━━━━━━━━━━━╯
This is my part of the Art Trade with
DragonchildX
.
She wanted me to draw her dragon Aurora as "full" dragon:
As you maybe already can guess, Aurora has a special connection to the Nothern Lights.
So it was a good chance for me to try to draw them traditionally (Already drew them, but digital).
It was a lot of fun! I hope you like it!

---
© Copyright by me, Gewalgon - Bettina Catana


Character "Aurora" belongs to DragonchildX


Please don't take, use, reupload, etc. my work without my written permission. Thank you! ♥
---