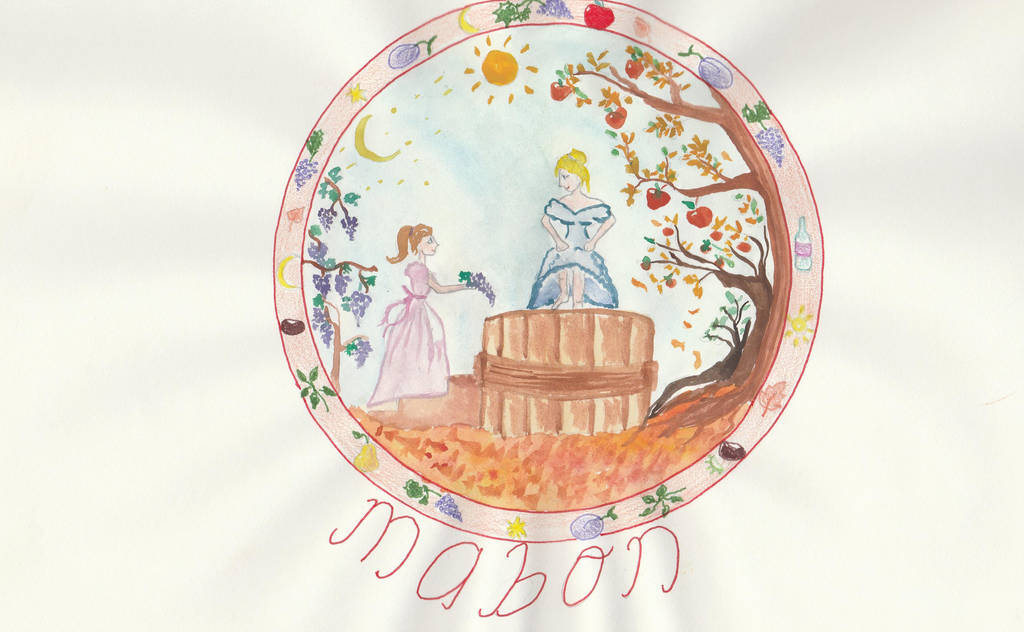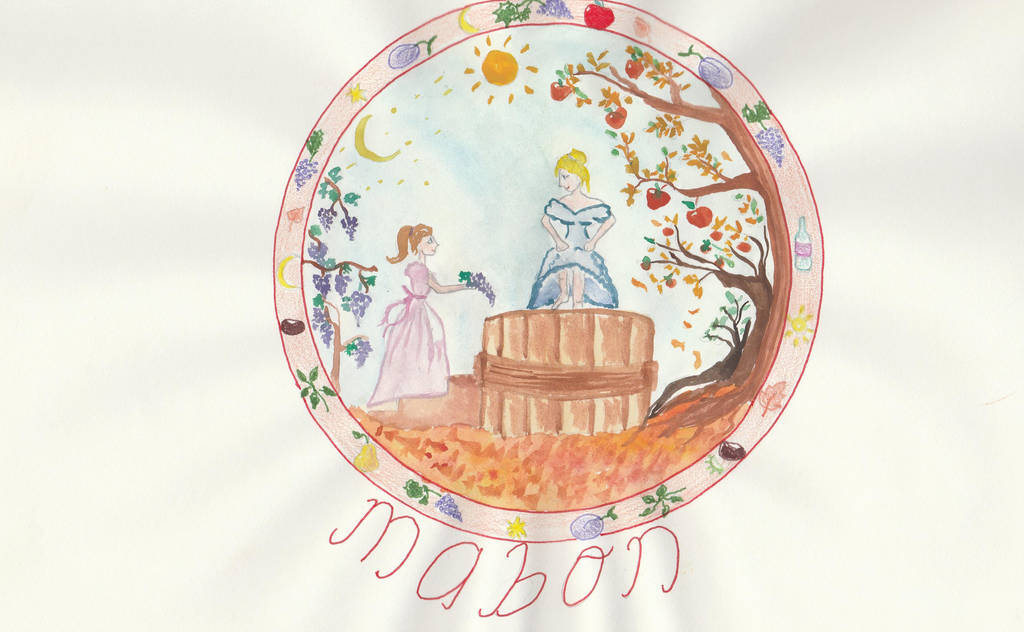 The holiday of the autumnal equinox is a Pagan ritual of thanksgiving for the fruits of the earth and a recognition of the need to share them to secure the blessings of the Goddess and the God during the coming winter months. Among the sabbats, it is the second of the three Pagan harvest festivals, preceded by Lughnasadh/Lammas and followed by Samhain.
On my drawing you can see two women who are picking grapes and the woman in blue is squeezing the grapes with her legs in a vat.
This is a watercolor painting.
Hope you like my work!^^