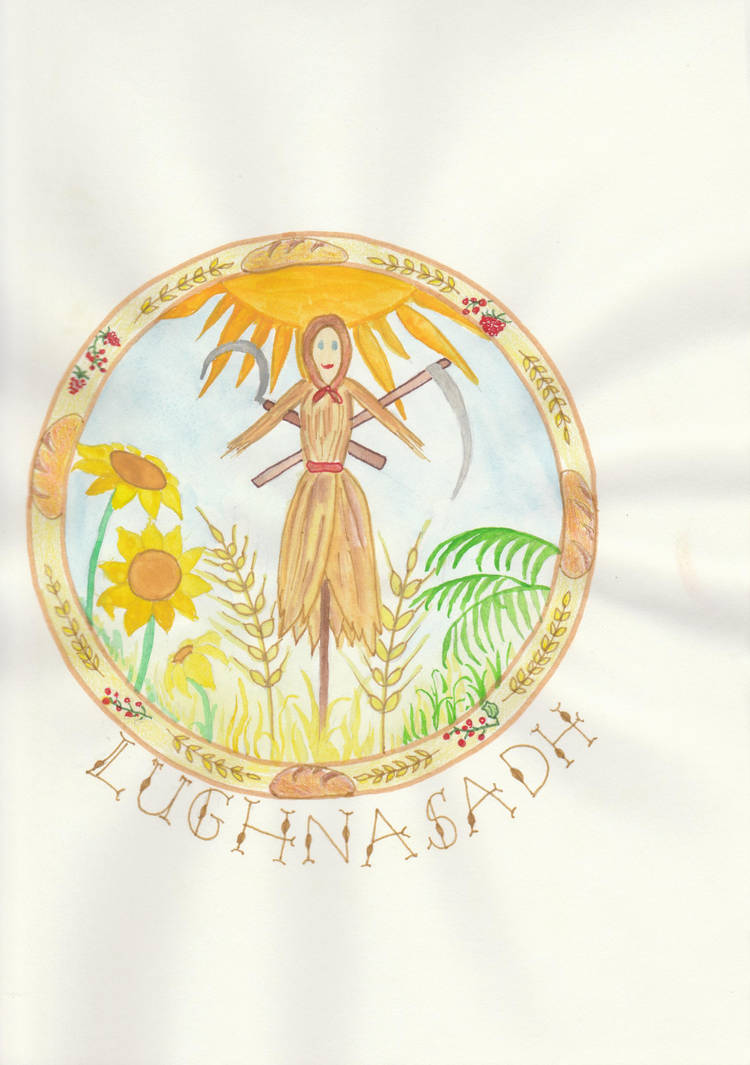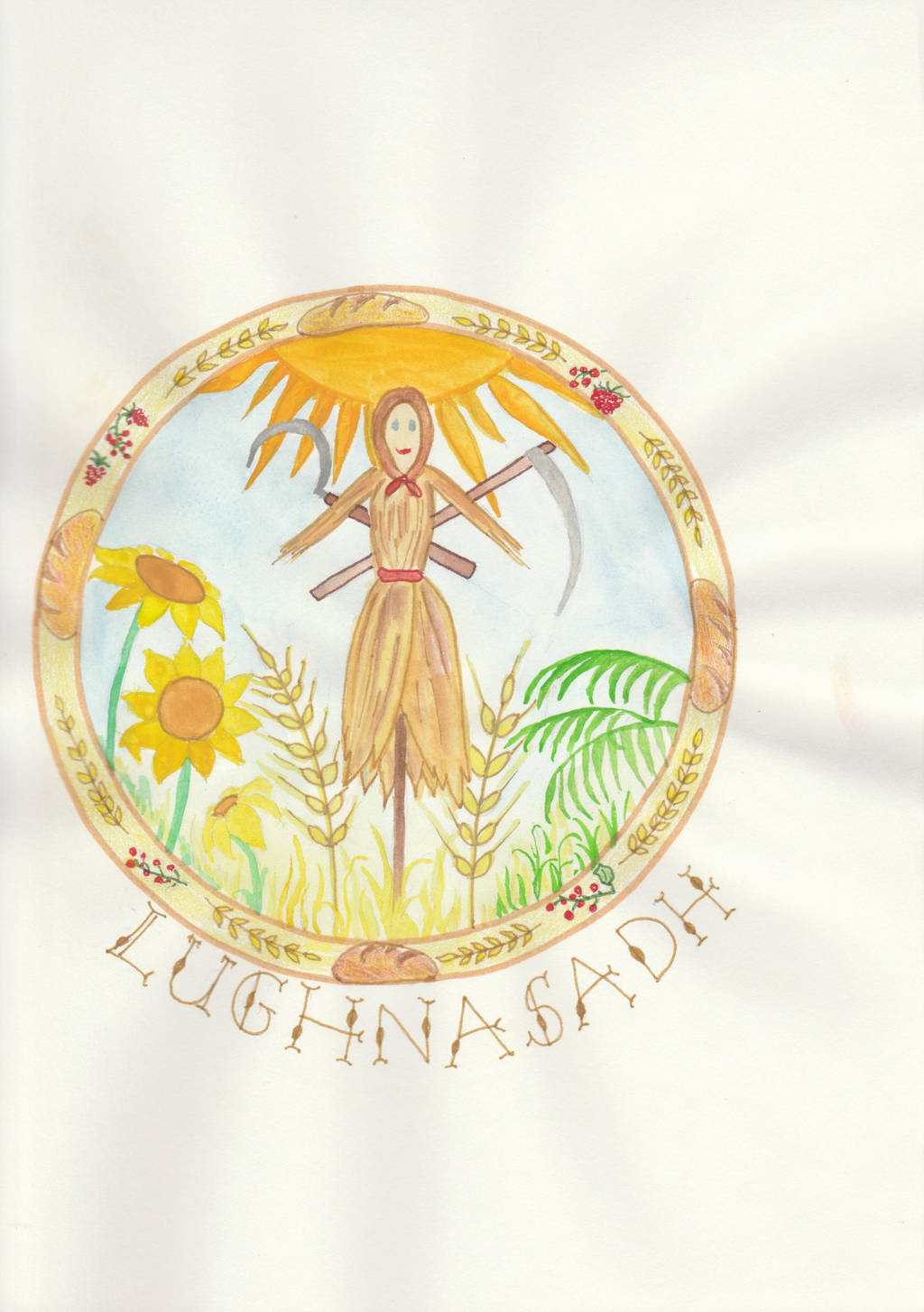 Watch
Lughnasadh or Lammas is the first of the three harvest-festivals (the second is Mabon and the third is Samhain). It marks the end of Summer and the beginning of Autumn. Usually the festival begins on 1 August (or in celtic traditions with the dusk on 31 July). The main god of this day is Lugh.
In middle ages the festival got the name "Lammas", which means "loaf-mass" because of the christian bread-sanctifition. Traditionally they have sanctified the breads that made from the first harvest.
I used watercolor and colored pens.
Hope you like my work! ^^