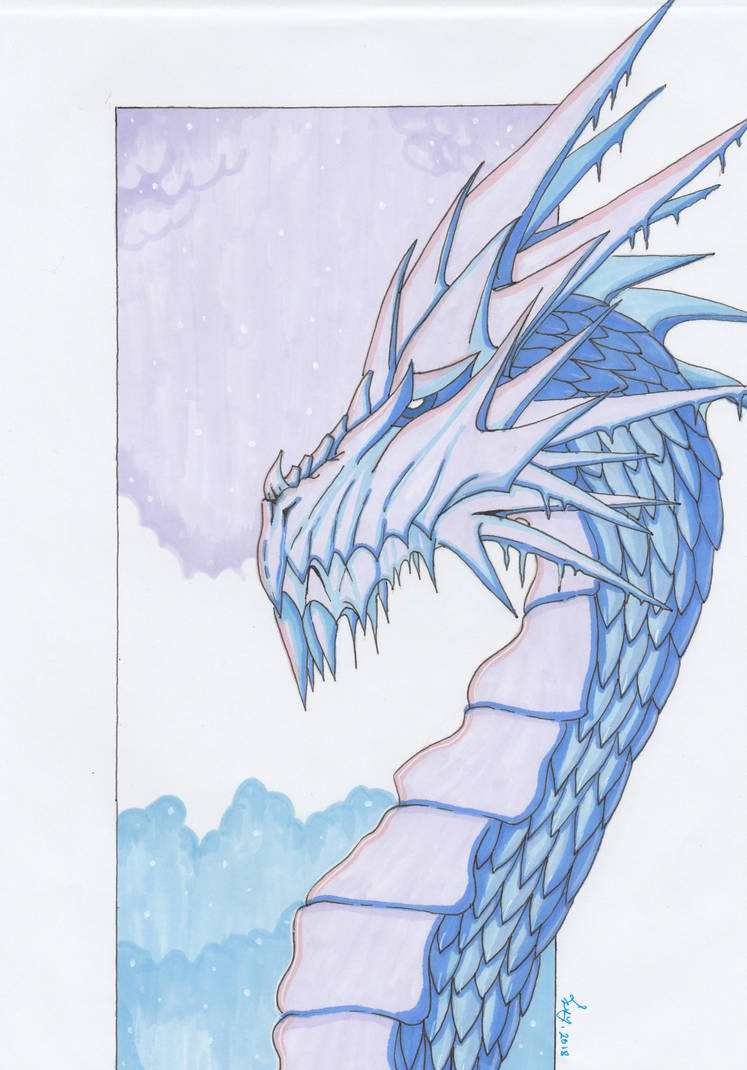 Watch
Finally I've got my Touch Five Marker bag with 80 colors!!! So I had to try them, and my first work with the markers is this ice dragon. I have to practice a lot with these special tools but I know it will be so fun.
My help with the markers are youtube videos, for example LethalChris with his amazing explanations. His drawing was my help with this dragon too, and I will submit drawings like this in the future.
You can check the original drawing and video by Chris here:
www.youtube.com/watch?v=dxvs9l…
He uses Copic markers and I used Touch Five markers, that's the difference, but I tried to use nearly similar colors like him. These are the colors (and the color numbers) I used:
77 - Pale Blue
144 - Pale Baby blue
76 - Sky blue
135 - Pale cherry pink
Plus I used white pencil and white jelly pen.
Hope you like my work! ^^