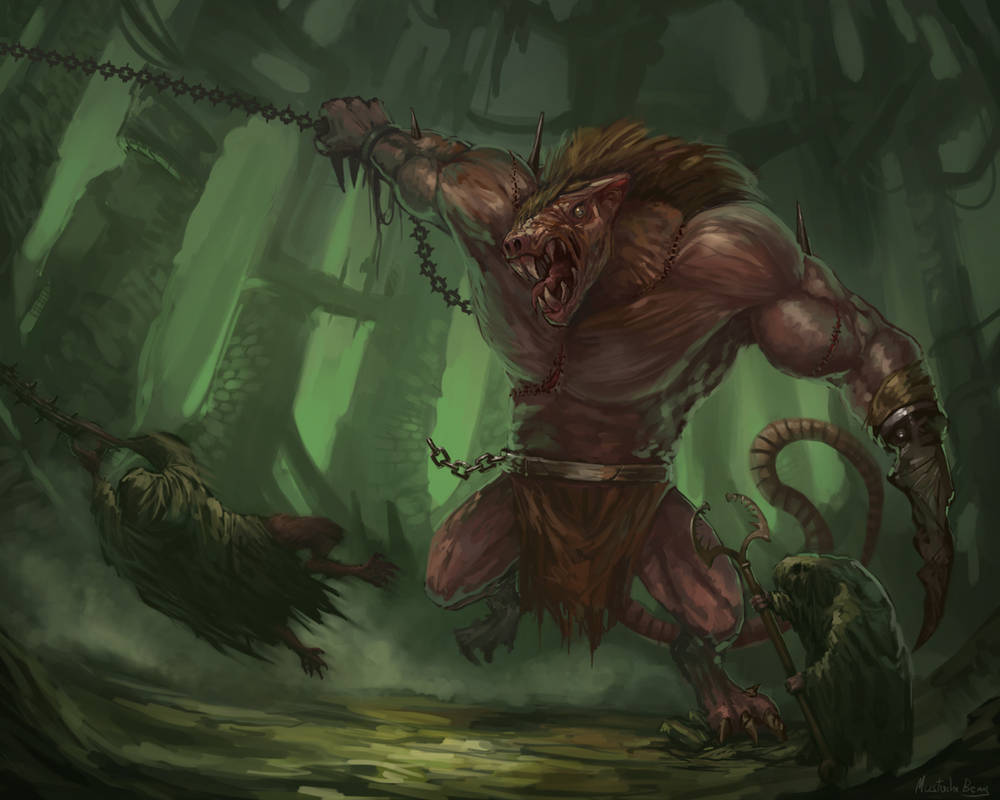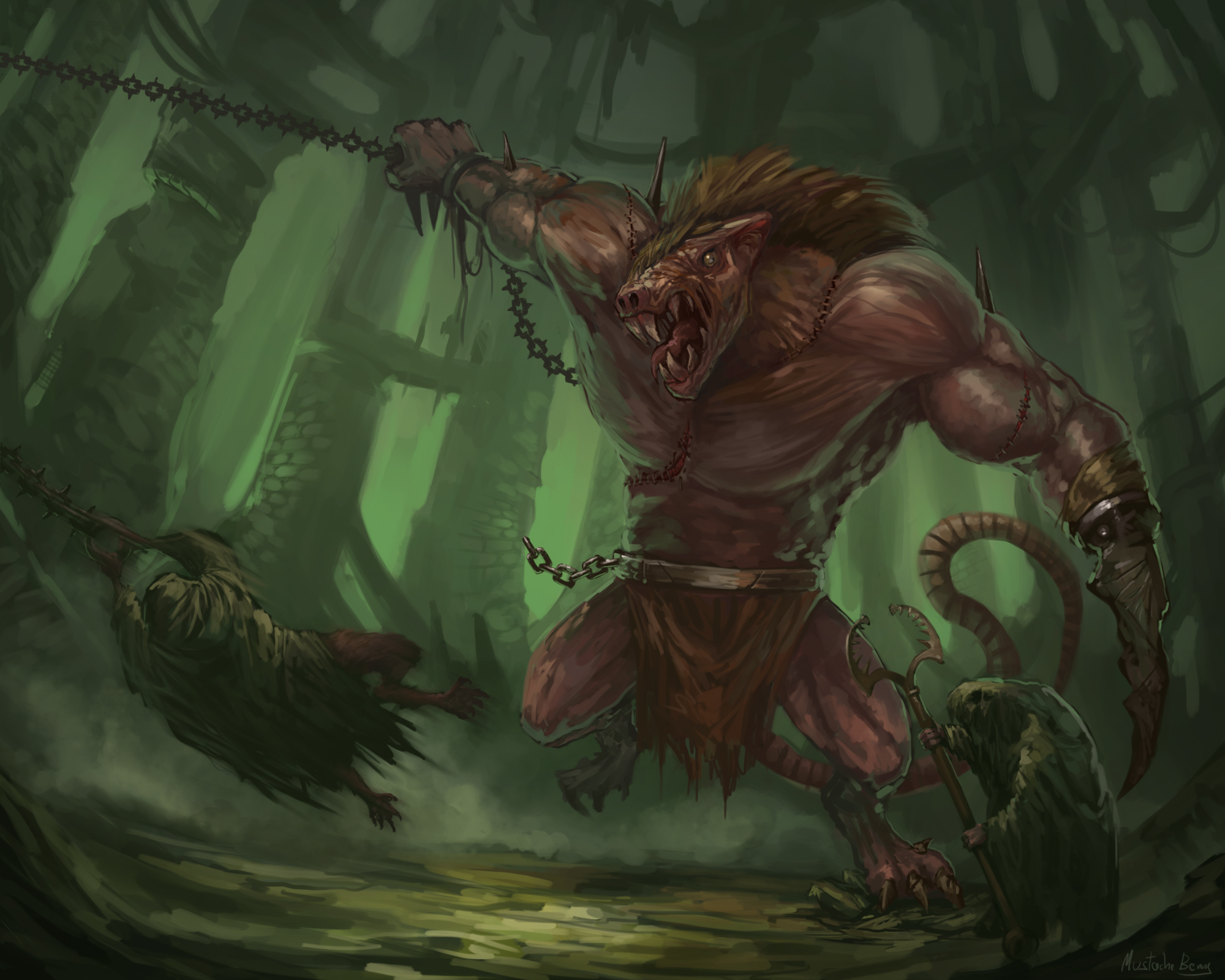 Watch
That was one long break between the uploads, but I am finally done with my studies for this semester and have a little bit of free time to do something worthwhile. Here's a scene that I would imagine is quite common in the Skaven underwold, for some reason I always loved the concept of Rat Ogres(the giant, raging rat-hulks, not extreme experimenting on infants in order to rise them into bloodlusting war machines, o tho I've gotta admit the later part also has its charm;>) so I've made this painting of few pack masters trying to tame one of those beasts.


This is also a part of my school work in a way, because my final project(not sure how its called in english) will have the warhammer theme, so you can probably expect more of this kind of stuff in the near future, anyway I hope you'll enjoy it.




Please do not copy/reproduce/trace, color, edit, publish, or distribute any part of this image without my permission. Thank you.

Reply

This is so amazing!

Reply

Reply

SICK! Just the way I like it!

Reply

Dis is good. The flesh tones are so sick looking
Reply

Ahh, Skaven. Disturbing as ever!
Reply