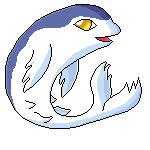 made by the amazing

made by the amazing

Look at my cute kitty, Chocolat~ adopted from

Made by the lovely

I like anime, manga, and video games especially RPGs. I am also known as the Game Master or Game Junkie. I am trying to improve on my art skills and I like admiring other people's art.
Current Residence: Traverse Town
Favourite genre of music: Country, a little of pop and rock
Favourite style of art: Anime/Manga, Realistic or 3D
Favourite cartoon character: Sephiroth, Vincent, Tifa, Kairi, Aqua, Aang, Katara, Korra, Tenzin, Lin, Hope, Sazh, Serah, Squall, Riku, and a trizillion of others!
Personal Quote: I don't need another person to tell me I'm wrong, I just need your love to guide me and help me move on.


:thumb314089363:


















According to this quiz... the most Kingdom Hearts character I am is...
What Kingdom Hearts Birth By Sleep Character Are You?
Hosted By theOtaku.com:
Anime
Twitter:
twitter.com/MadillhethenS
Instagram:
www.instagram.com/madillhethen…
Tumblr:
madillhethen.tumblr.com/
Charahub:
charahub.com/characters
Fanfiction:
www.fanfiction.net/~celestialp…
Fictionpress:
www.fictionpress.com/u/740290/…
Favourite Visual Artist
My sis, Nomura Tetsuya, Kagaya Yutaka
Favourite Movies
Naruto: Ninja Clash in the Land of Snow, Bleach: Memories of Nobody, 101 Dalmatian, Pirates of the Caribbean, Spirit: Stallion of the Cimarron, Rise of the Guardians, Beauty and the Beast
Favourite TV Shows
Avatar: the Last Airbender, Smallville, My Little Pony: Friendship is Magic, Criminal Minds, Once Upon a Time, Gossip Girl, Walking Dead, House M.D, Digimon Adventure 01
Favourite Bands / Musical Artists
Taylor Swift, Selena Gomez, Boyfriend, Super Junior M, Rachel Platten
Favourite Books
the Harry Potter series, Percy Jackson serries, The Looking Glass Wars, Inheritance Cycle, Kane Chronicles
Favourite Writers
J.K Rowling, Rick Riordan
Favourite Games
Kingdom Hearts and the Final Fantasy series especially VIII
Favourite Gaming Platform
PS2, PSP, Xbox, Nintendo Wii and 3DS, PS3, PS4
Tools of the Trade
Paint, Sai, Corel Paint Essential 4, Photoshop Elements 6, pencils, crayons
Other Interests
Video games, anime, manga, books, stories