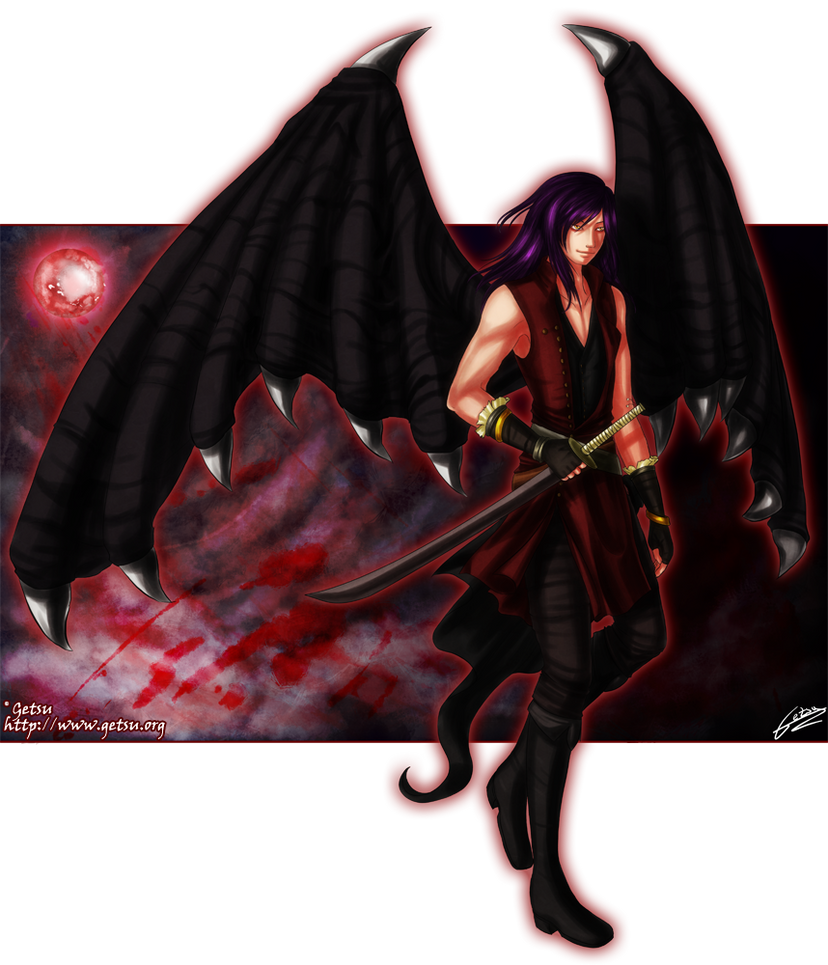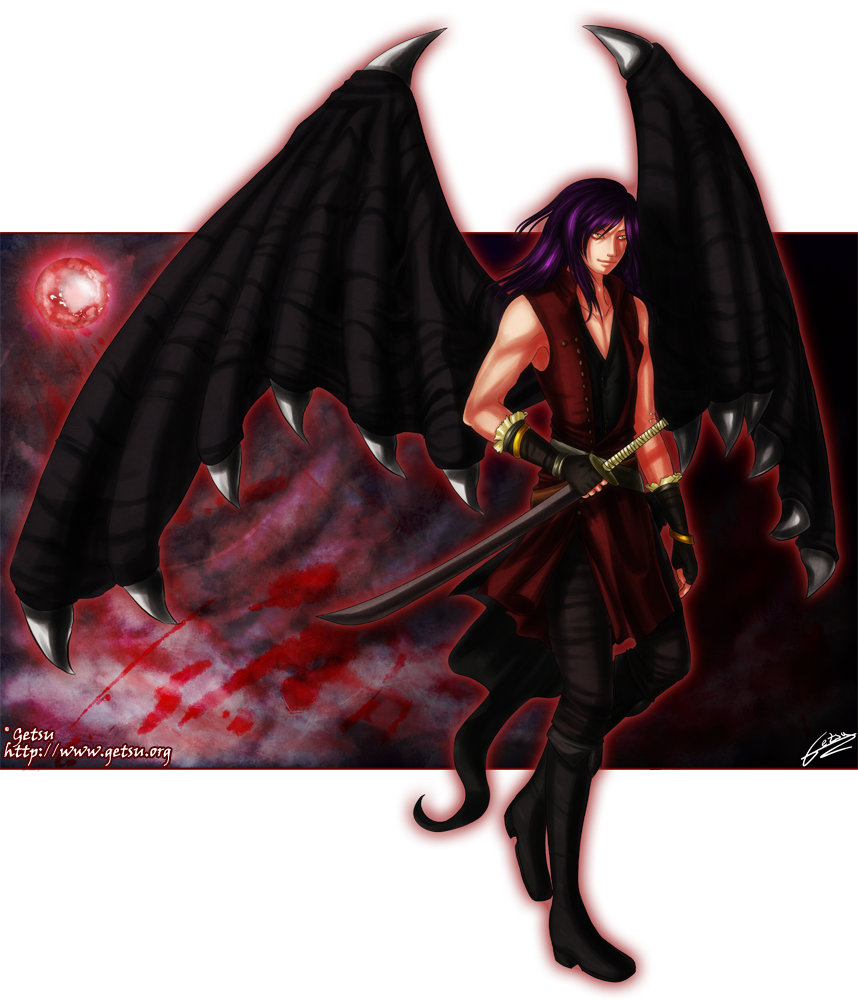 EDIT : THank you so much for all the favs ! I'm so happy you love him !


My, I finally finished this one ! Zan, the young demon murderer is here !
So young Zan is now revealed. I liked drawing him, with his eyes and everything. But I never really did the young version of Zan. He always changed (much younger, shorter hair as "present Zan", curly hair (yes, I threw away the idea really quickly)). I wasn't satisfied at all.
This drawing looks like the idea I have, but... maybe something would change...
The background is the red moon and also blood. They are mixed, and you don't know if it's the refraction of the moon or the blood of the poeple that Zan killed.
Details :
[link]
Zan © me
More characters from my story Genealogy :