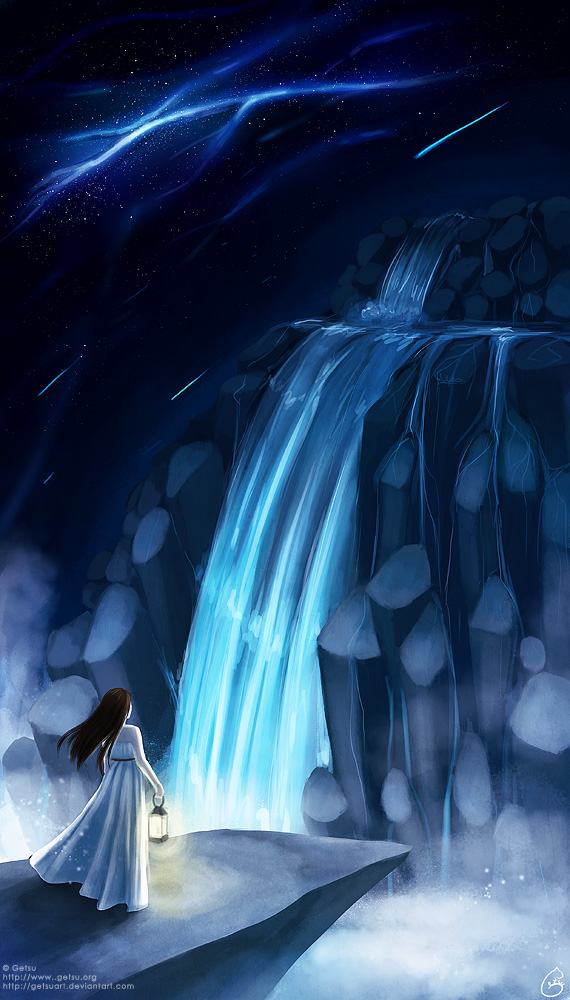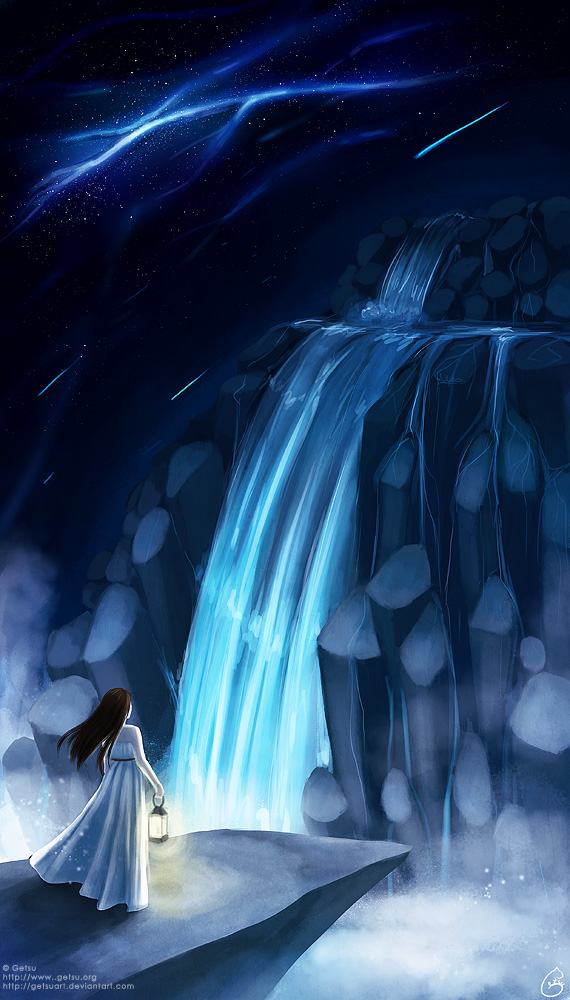 Watch

Wow, its really pretty! But I would enjoy it more if it has more details ;>
Reply

Gorgeous composition! I like the brilliant blue water that leads the eye to the character.
Reply

Vraiment joli ce speed !

J'imagine qu'"Echo" est un de tes projets BD ou webcomic ?
(J'imagine pas en fait, j'ai même été jeter un pti coup d'œil vite fait haha

)
L'univers en noir et blanc que tu proposes a l'air vraiment sympa ! J'te souhaite bon courage pour ce projet

Je sais par expérience que ca demande beaucoup de temps et d'investissement

(Oh faite la musique que tu as utilisée pour ton speedpainting est vraiment bien choisie ! Ça nous met de suite dans l'ambiance

)
Bravo !
Reply

Oui en effet, c'est un webcomic en cours, qui va reprendre ce dimanche ! La version reliée est prévue pour la Japan Expo 2014 :3 (voilà tu sais tout)
Merci beaucoup d'y avoir jeté un oeil !!

Oui, mais j'ai bien l'intention de le mener à terme, même si c'est ma première vraie BD, ça a fini par me tenir à coeur, et je fais partie d'un collectif qui me botterait les fesses pour la finir de toute façon ! L'entraide, tout ça.
(merci ! j'ai du mal à trouver des musiques d'ambiance qui collent bien, surtout quand ce sont des musiques libres de droit !)
Reply

Version reliée carrément !

Bha j'espère que tu seras dans les temps et que tu auras de bon retours à la Japex!

De rien !

Chui toujours curieux de voir les projets persos des autres, ca me motive à continuer les miens justement

Un collectif ? Tu fais partis d'un fanzinat qui expose sur des stands ?

Bah pour ce qui des musiques, Youtube est assez cool à ce niveau là


(Tant que tu crédites le titre et l'artiste à l'origine de la musique bien sur

)
Pas besoin de te brider pour les droits d'auteur...

Reply

Ouais, je vois les choses en grand, c'est carrément la classe d'avoir ses tomes de BD !
Pour l'instant je suis dans les temps, j'ai hâte de finir

Oui, c'est très motivant ! C'est d'ailleurs une des parties que je regarde le plus dans les dessins

Je fais partie d'un collectif qui s'appelle

, notre QG est sur

. Le but de ce collectif, c'est de s'entraîner et de se soutenir, à dose d'une page apr semaine + une illustration ou un croquis !
On a exposé l'année dernière (AllFanarts et BD et Paillettes étaient juste à côté), les gens qui passaient nous appelaient "le stand à la grosse bulle" à cause de notre énorme bulle pailletée qui dépassait du mur !
(youtube m'a déjà tiré les oreilles pour avoir utilisé une musique de two steps from hell, du coup maintenant j'évite

)
Reply

L'ambition est une qualité que j'apprécie beaucoup hehe !

Ah ok ! T'es dans une team de dessineux !

Ça doit être cool de se sentir entouré et encouragé comme ça

J'ai fait un tour à la Japex de l'année dernière mais j'avoue ne pas me souvenir d'un stand à grosse bulle haha

(En même temps y'avait tellement de stands...

)
(Ah ok

Ouai du coup t'as raison de faire attention
)
Reply

Reply


C'est magnifique, quelle atmosphère!

Reply

Wow, c'est magnifique! **
La cascade est juste spplendide! Et le ciel avec les étoiles...~
Reply

j'aime beaucoup l'ambiance et tout ! :3
Reply