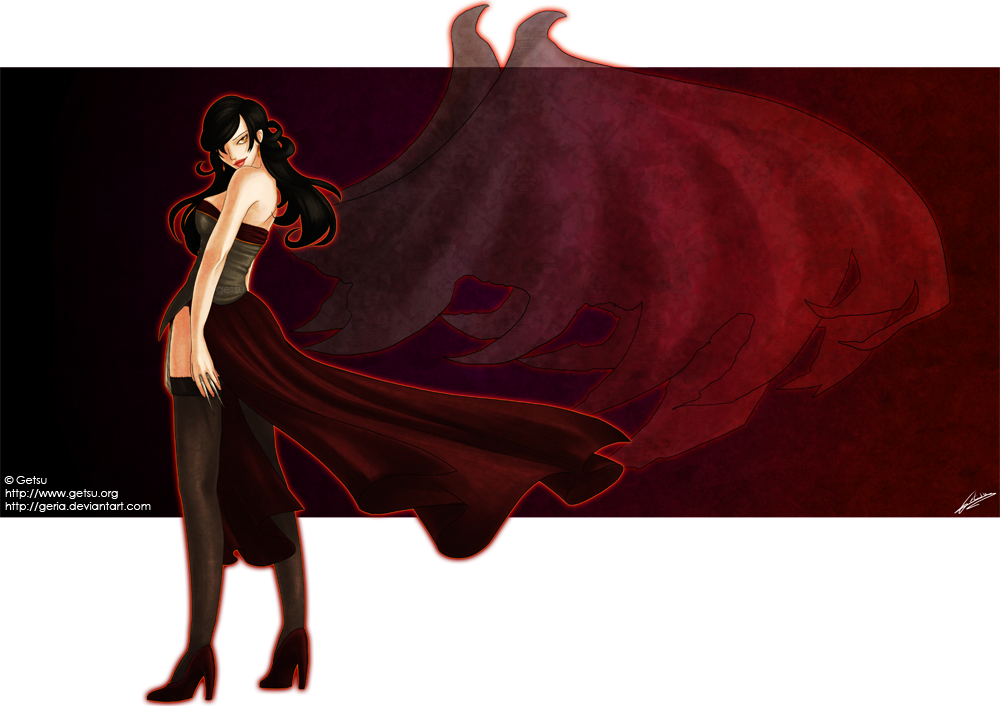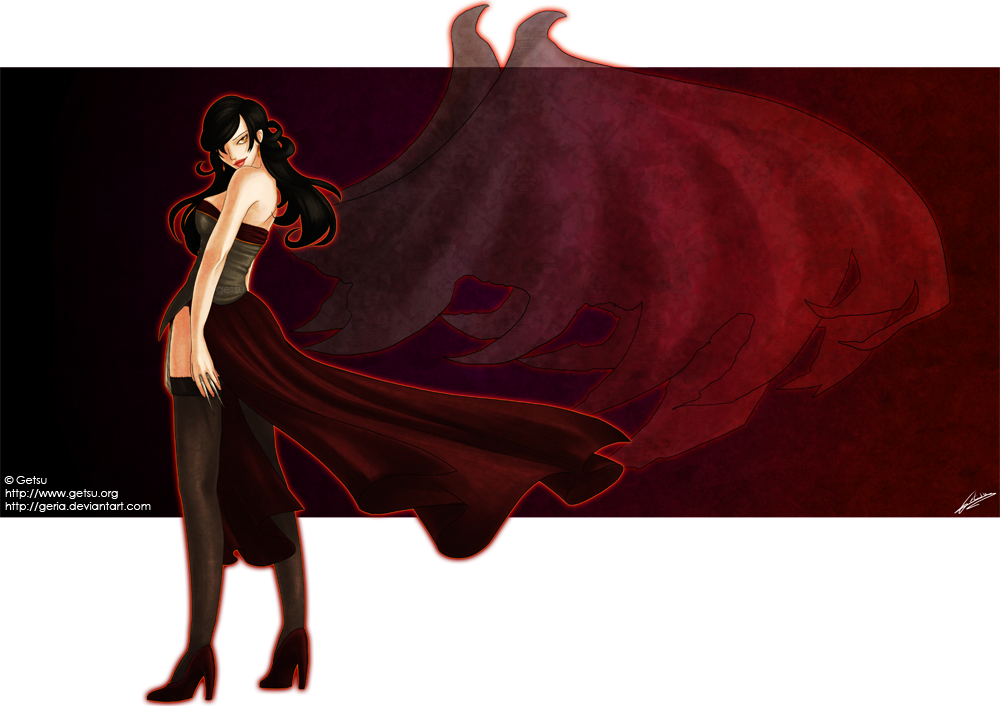 Iks, the main antagonist of Genealogy : Initius novi diei.
She appears to be the new wife of the mayor of a tiny village. There is a strange atmosphere around the village : a lot of poeple got murdered. No one find why and how, and the mayor doesn't suspect his new lovely wife...
Iks is the kind of character that uses her body to trick. But she loves killing innocents, and enjoy trick poeple. Some tell alo she loves blood...
This character is copyrighted Getsu

(me).
Ce travail est protégé par l'article L122-4 du Code de la Propriété intellectuelle de la loi française.
Thank you.
More characters from my story Genealogy :