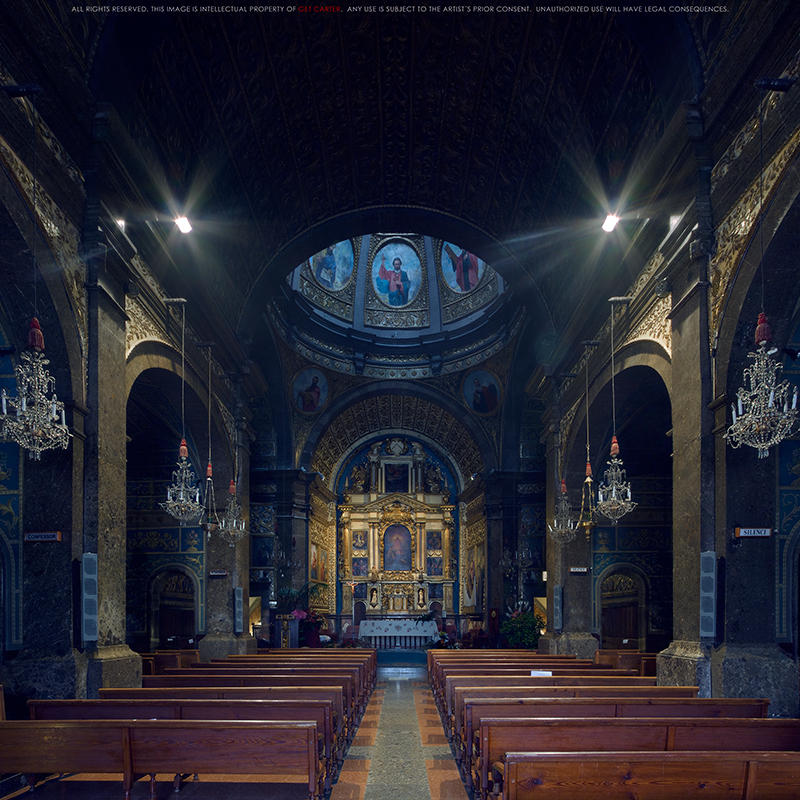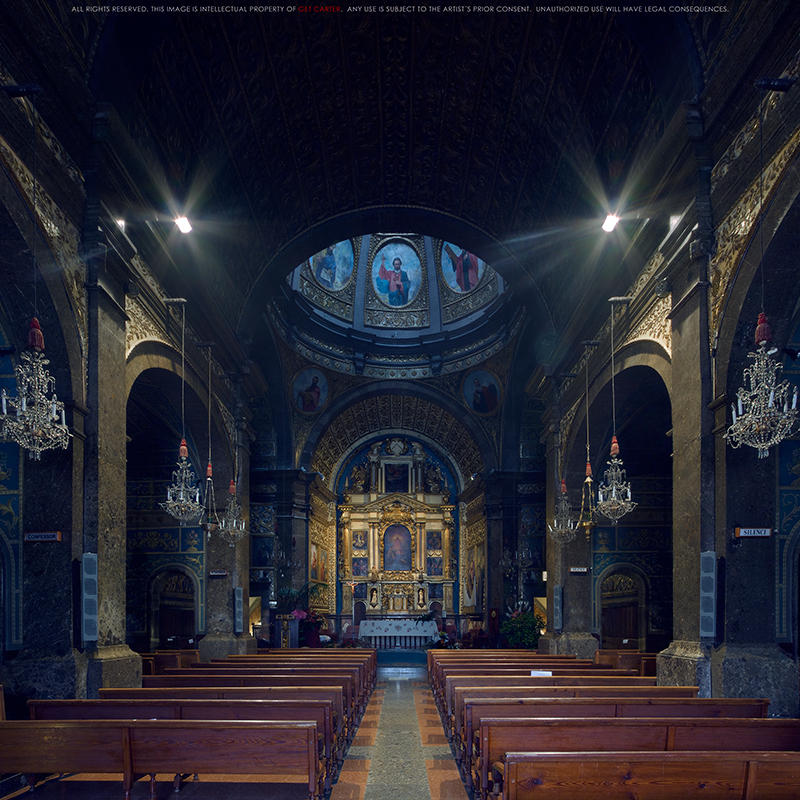 This is a beautiful church. I love old churches.
I like the angle and the perspective, they are wonderful! The aisle in the centre draws your eye right to the alter.
Great balance on each side of the photo, almost everything is linear until you get to alter area. There is a little chaos going on there,the area is a little crowded with flowers compared to the rest of the photo.
Whether you shot the photo that way or cropped it; the first 2 chandeliers line up perfectly on the edges with each other, nicely done!
The lighting is very nice, I love the star effect from the lights, rather appropriate.
A beautiful photo of a beautiful church!!!
Lots of details to take it of this lovely church, you captured it beautifully!

The Artist thought this was FAIR
3 out of 3 deviants thought this was fair.