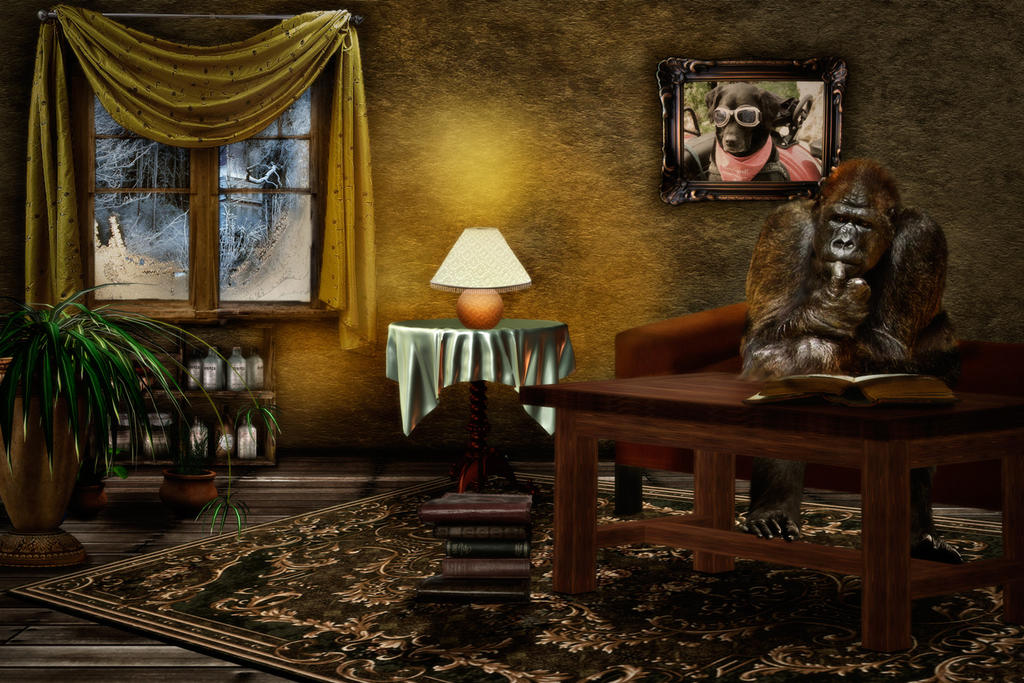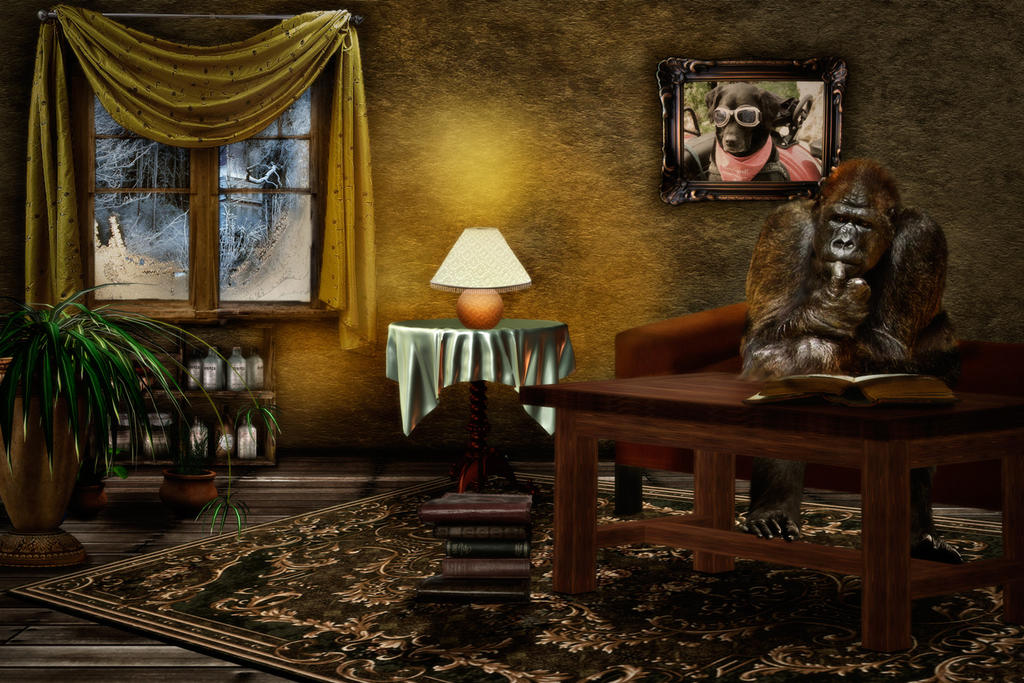 Watch
Thank you very much for the wunderful Stocks
For a Contest of www.psd-tutorials.de/contests/…
Hund Vorgabe pixabay.com/de/hund-beiwagen-s…

Gorilla Vorgabe 1stesahne.deviantart.com/art/G…

Lampe Vorgabe lenyca.deviantart.com/art/toil…
Gorilla Füße commons.wikimedia.org/wiki/Fil…
Bodentextur www.cgtextures.com/texview.php…

Wandtextur krakograff.deviantart.com/gall…

Fenster dawnallynnstock.deviantart.com…
Landschaft hinter Fenster commons.wikimedia.org/wiki/Fil…

Gardine jinifur.deviantart.com/art/Egy…

Bilderrahmen black-b-o-x.deviantart.com/art…
Teppich www.allmyfreestock.com/4294/dr…

Wandregal cheyenne75.deviantart.com/art/…

runder Tisch zememz.deviantart.com/art/3D-T…

eckiger Tisch poserfan-stock.deviantart.com/…

Buch Tisch gothicbohemianstock.deviantart…
Sofa commons.wikimedia.org/wiki/Fil…
Bücherstapel 1 e-dina.deviantart.com/art/Stoc…
Bodenvase www.allmyfreestock.com/5433/sp…
Bodenpflanzen www.allmyfreestock.com/4430/3d…

Nice scenery - Thanks for using my stock!

Reply

erinnert mich an eines von Pavel Kapluns Composing. War das eine Inspiration für Dich?
Sehr schön !
Reply

Vielen Dank.
Ja, ein wenig wohl schon.
Man hat viele Bilder im Kopf,
die man irgendwo gesehen hat
und wenn dann eines erstellt werden soll,
kommen die einfach hervor.

Reply

Das ist so toll. Großartig gemacht.
Thank you for using my stock and the credit

Reply

Reply

very nice

might be a screen of a point and click adventure

Reply

Vielen Dank.
Ist zwar diesmal kein DarkArt, aber auch kein gewöhnliches Bild.

Reply

Sehr schön geworden, gefällt mir gut

Reply

Sieht sehr gemütlich aus - schön, daß er dann Zeit hat zu lesen

Reply