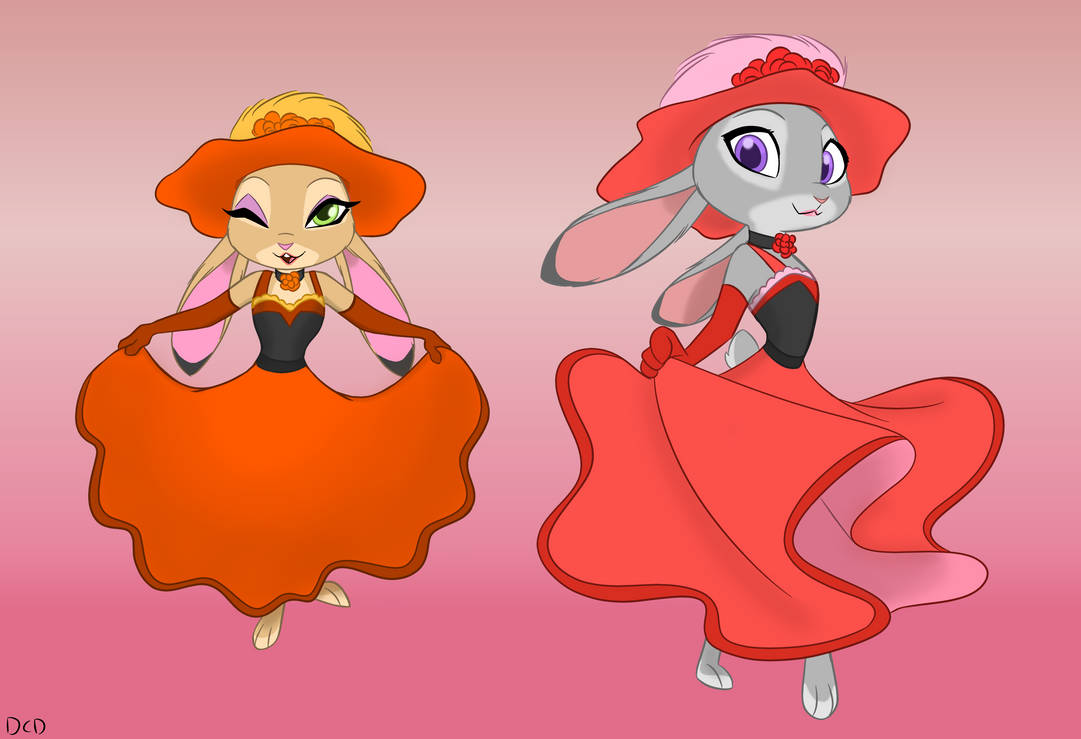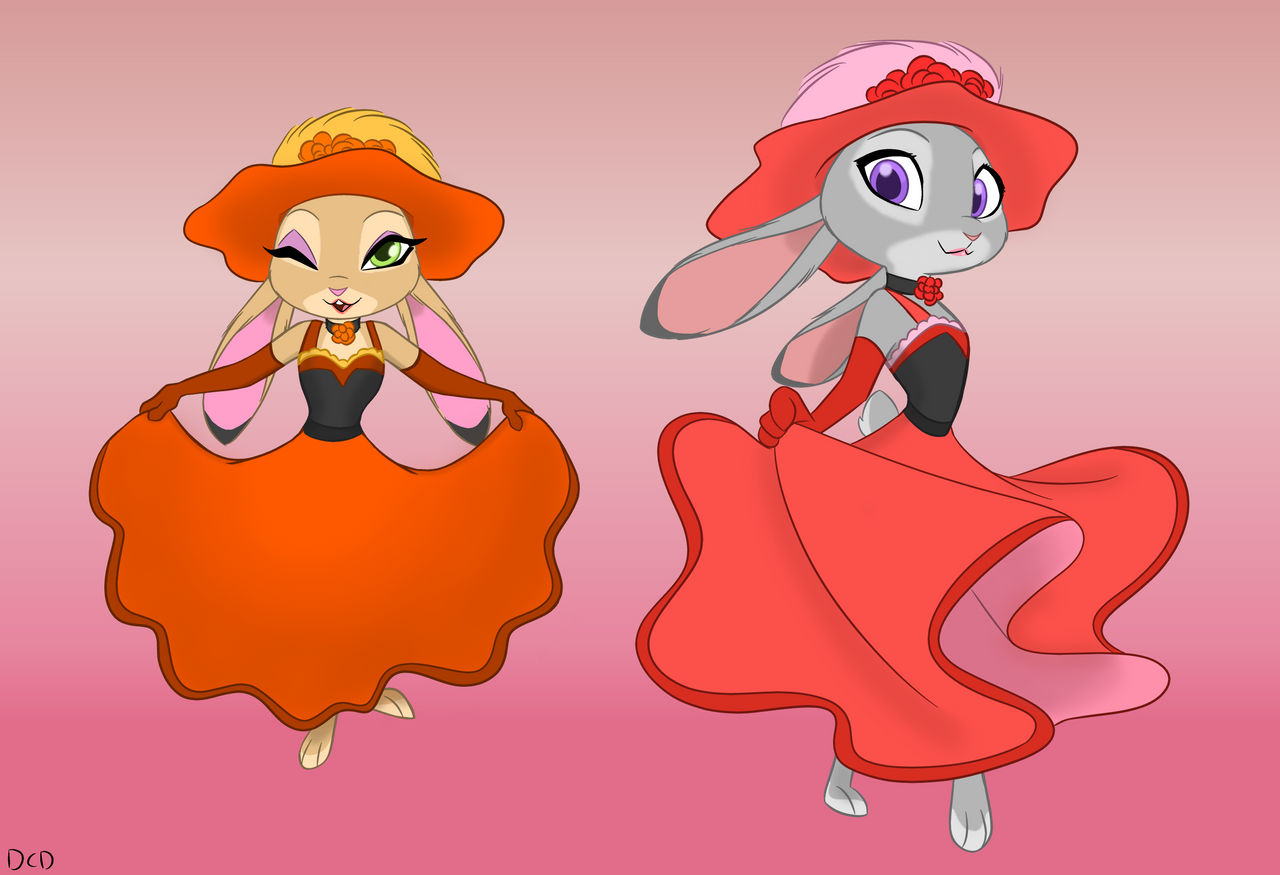 A random idea I came up with, featuring Judy and another girl rabbit similar looking to her, performing as saloon girls. I really like how it turned out! ^^
Sketch by
Skelly-Doll
, with color and shading by yours truly! ^^
P.S: The outfits were inspired by those worn by dancing girls in the Arthur episode "D.W. Bossy Boots".
arthur.fandom.com/wiki/Can-can…

This is really lovely!!!!

I love the outfits and she did a great job drawing these and you did a great job with coloring and shading.

Reply

nice maybe next time you should do more like ten bunnies dress like this?
Reply

They both look pretty as such. You both did well together on this. ^^
Reply