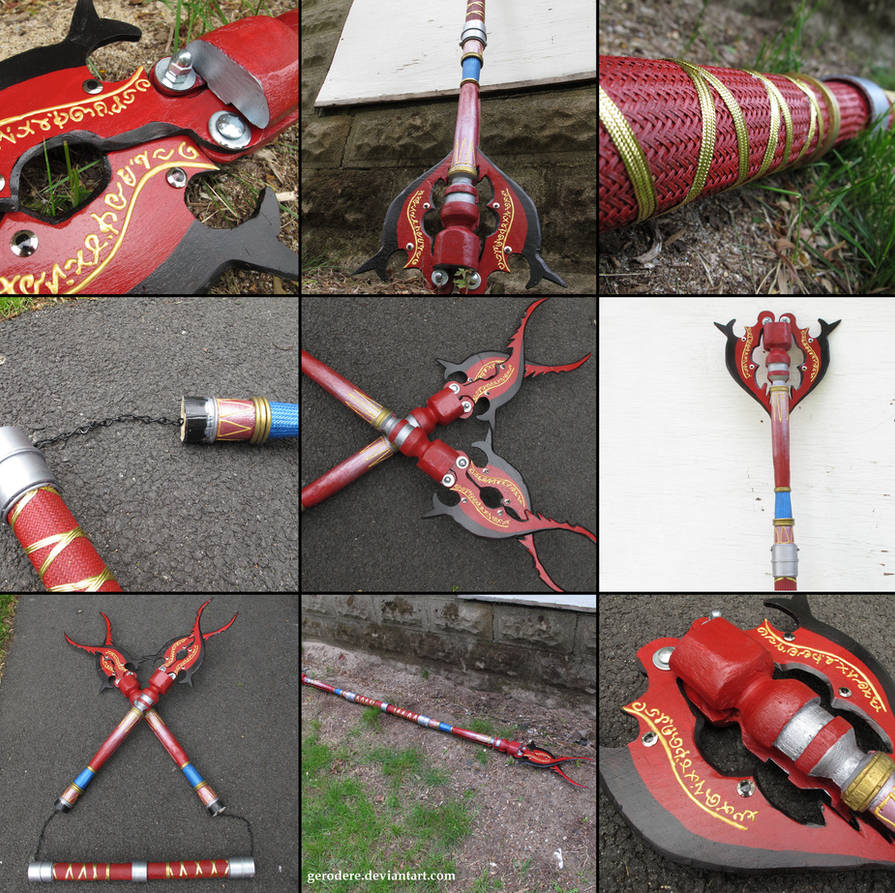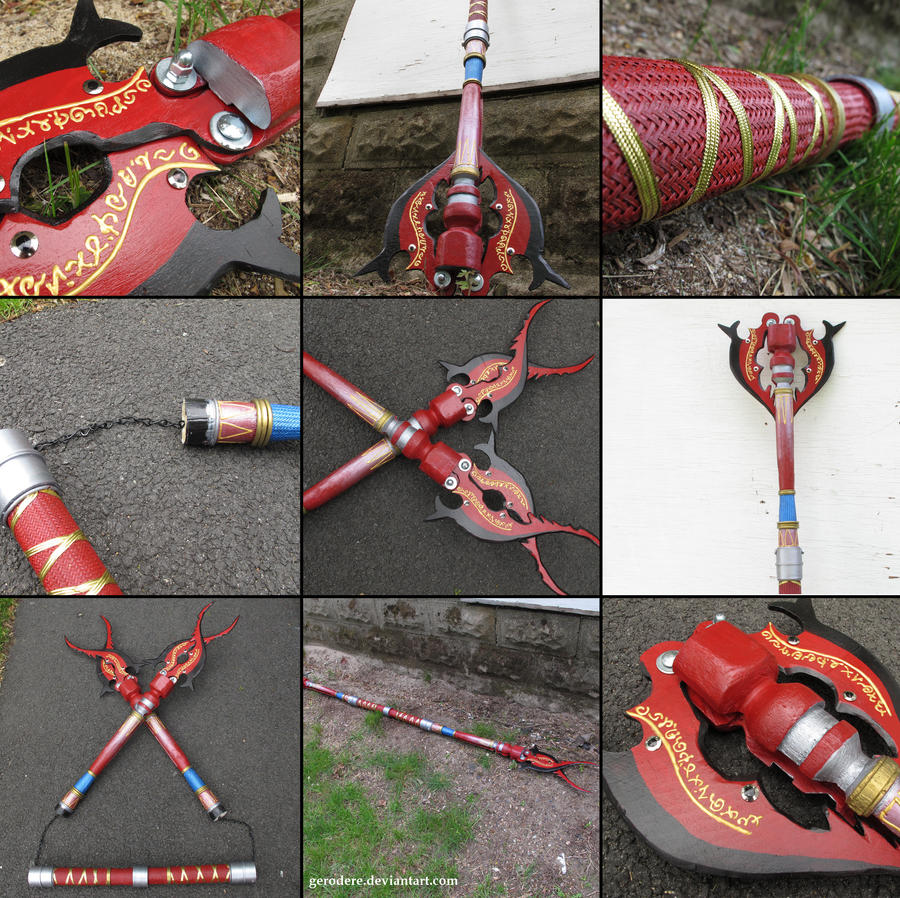 Watch
[UPDATE] I've made a second spear that is much more accurate - you can see it here!
[link]
---------
Oerba Yun Fang, Final Fantasy XIII.
This is the complete spear, with blades that fold in and out (and lock in place), and the jointed middle that allows the spear to split in two, connected with a short chain. The two ends join to the middle piece via a long machine bolt.
Spear is poplar, worked on the lathe, and PVC connectors.
The gold writing on the spear blades spells out "Oerba Yun Fang" in the Gran Pulse alphabet. Those with sharp eyes will note that in the concept art by Nomura, one set of the letters is written normally in the Gran Pulse characters while the other set is mirrored on the other side, so to keep the symmetry. This was very annoying as I not only had to learn to write the Gran Pulse alphabet, but then had to learn to write it mirrored. ><
Thanks, Nomura.
I'm kidding XD this was quite a bit of fun.
[note] since I know that people will probably comment on this, I know the tips of the blades are supposed to come closer together in the official illustration. However, because of the properties of the wood I was using (poplar is REALLY soft) and the height of the cosplayer I was making this for, I had to sacrifice a bit of illustration authenticity. If I make another one of these I'll probably try to perfect my construction and cutting techniques so that I can make the tips of the blades a little closer.
---------
Interested in a commission or wanna see more of my stuff? Email me for a price quote at ger.tysk@gmail.com, visit ::
my commissions website
, or leave me a message on DA!
Also check out~
::
My cosplay.com profile
::
My Facebook