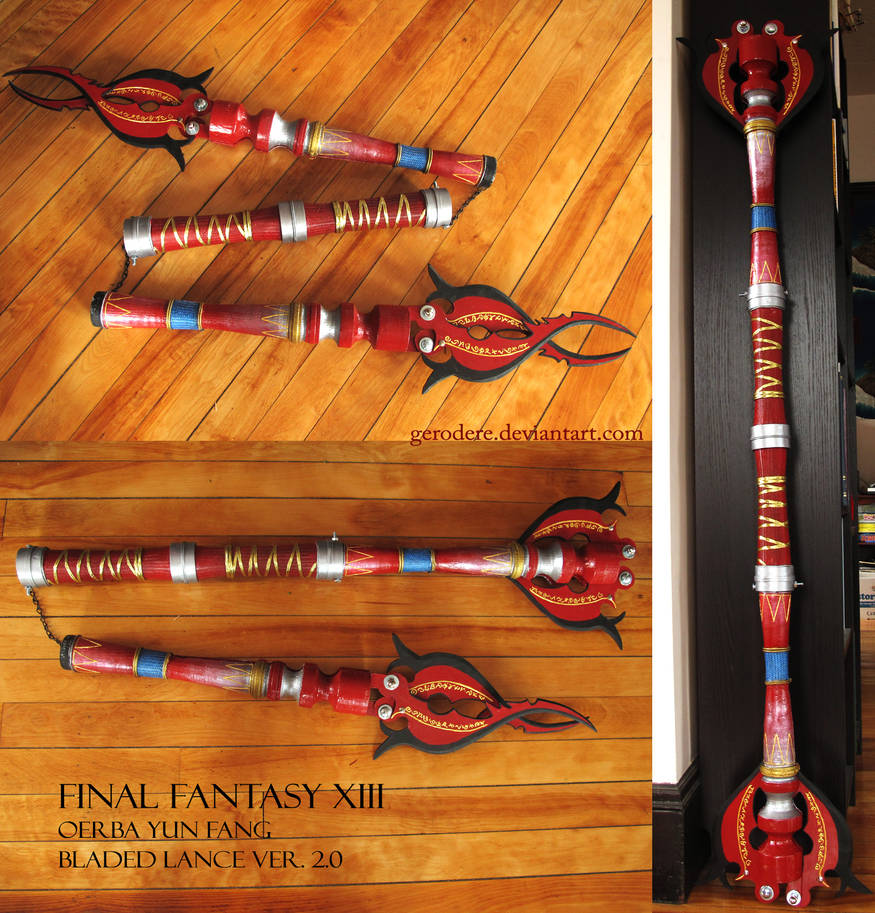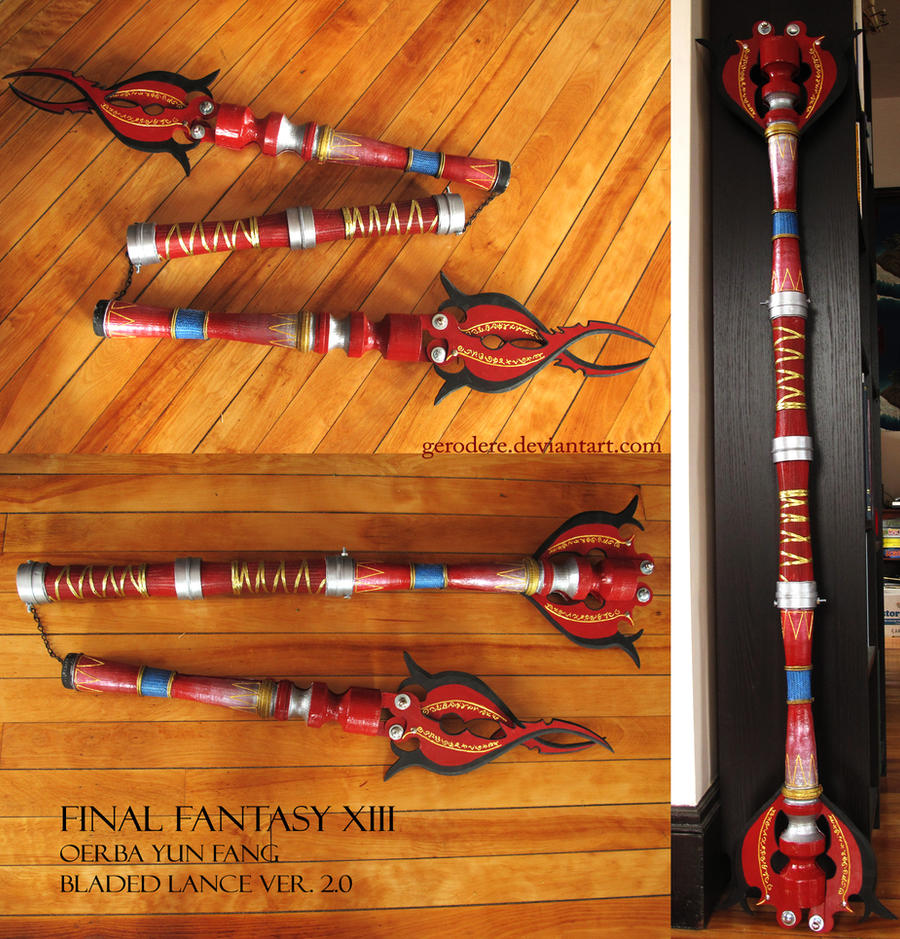 Watch
This is my second attempt at Fang's Bladed Lance from Final Fantasy XIII. I'm much happier with this one. The wood I used is sturdier, my painting is better, and the blades touch when folded out.
The spear itself is fir, turned and shaped on the lathe. Blades are plywood. (I used poplar in my first one, which turned out to be way too soft for what I needed to do.)
Version 1.0 is here
[link]
---------
Interested in a commission or wanna see more of my stuff? Email me for a price quote at ger.tysk@gmail.com, visit ::
my commissions website
, or leave me a message on DA!
Also check out~
::
My cosplay.com profile
::
Follow me on Facebook