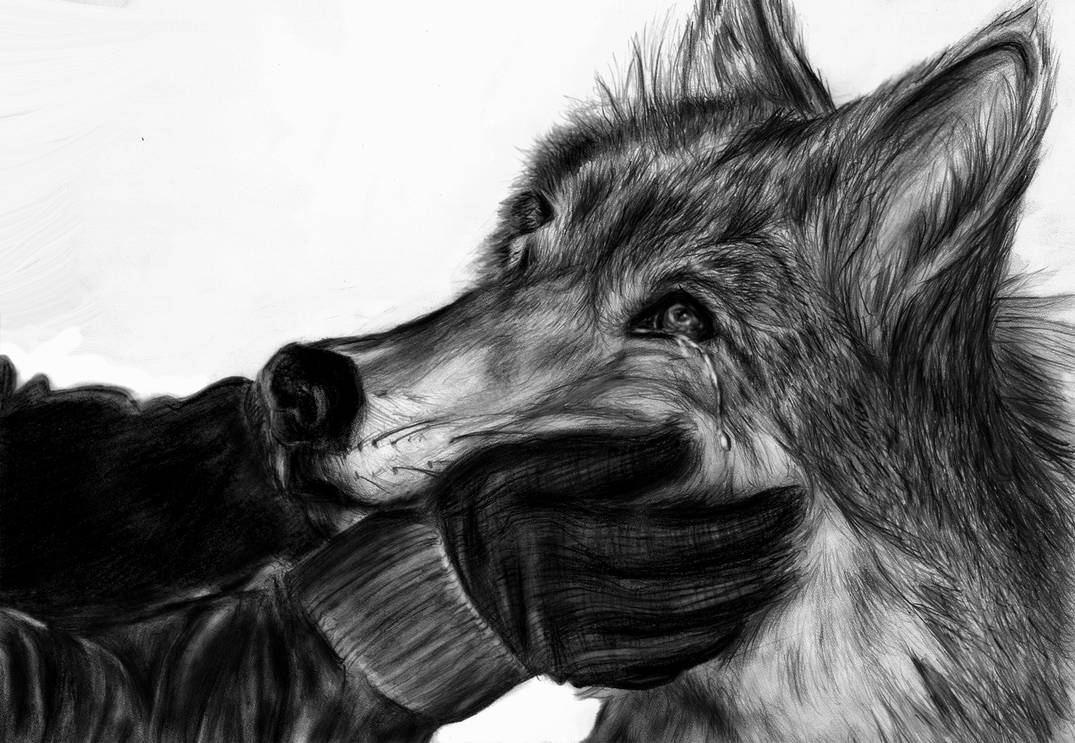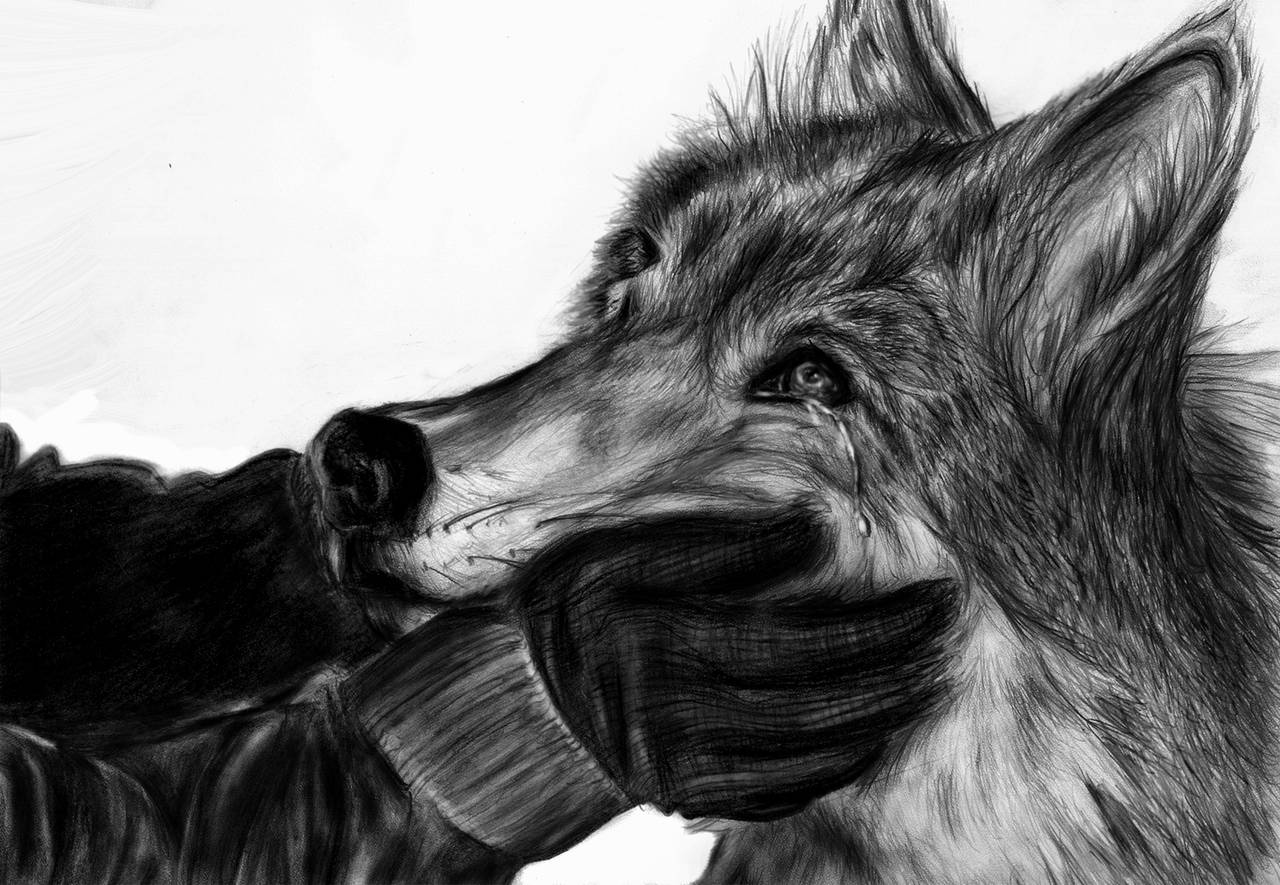 Watch
THIRTY SONG CHALLENGE #2
~~~~~ [Running Up That Hill - Placebo]
You don't wanna hurt me,
But see how deep the bullet lies.
Unaware that I'm tearing you asunder.
There's a thunder in our hearts, baby.
So much hate for the ones we love?
Tell me, we both matter, don't we?

You, be running up that hill
You and me, be running up that hill
You and me won't be unhappy.

And if I only could,
Make a deal with God,
And get him to swap our places,
Be running up that road,
Be running up that hill,
Be running up that building,
If I only could, oh...
--->
[link]
---
After countless hours of sketching this off and on during my holiday break, I finally managed to get it to just the way I had imagined it. I wanted the hand to be a little more masculine, but the only reference that I had was a picture I took of myself with my coat and gloves on. Then again, timber wolves are huge, so I guess the proportion evens out a little bit. Yes, I know, I fail and drawing tears.

Anyway, I think I'm going through a little bit of a wolf fandom stage. I've always had an admiration with wolves throughout my childhood, but recently I've steadily grown more and more fond of their elegance and nature (thanks Wolf's Rain...). It seems that the more I do research on them, the more I want to learn about their behavior and their niche in the wild. The facts I've gathered and the footage of I've seen of these beautiful creatures in my in-depth database research, just blew me away. Thus, I'm saving up for one day visiting The Lakota Wolf Preserve in Pennsylvania, or the Seacrest Wolf preserve in Florida.
So with that said, I want to dedicate this drawing to supporting the fight against wolf hunting. I personally find this act as cruel, unnecessary, and painfully sad to learn about. Shooting them for sport, is undoubtedly a topic that makes my heart sink with grief. I hope most of you out there agree with me. However, if any of you guys out there support this kind of stuff, then I'm not going to go into a whole flame debate on how you're ultimately wrong and blah blah blah. I respect your opinions and all, and if you want troll my page with comments challenging this issue, then go ahead. I don't care. I'm still going to be a firm believer that it's inhumane though, and that's that.
Drawn in graphite
Wolf reference from --- >
[link]
When I look at this drawing the first thing that strikes my eyes is the falling tear and the expression of the wolf. His eyes seem to beg you understand his nature and to protect his world. I know that wolves like many other animals also suffer from humanity's cruel hand.
You have great skills. I like the shading and the way you drew the wolf's fur.Overall the drawing is great, inspires sensitivity and touches one's heart...but I would have liked a more detailed background...because the white makes the piece look unfinished. At any rate I love this piece. Keep up the good work. Best wishes.
The Artist thought this was FAIR
36 out of 36 deviants thought this was fair.
This is one of the most beautiful drawings about nature or animals I've ever seen. The wolf's expression is heart-breaking. When I look at his eyes the first thing that come to my mind is that he's saying "help me".

You have great skills, and you didn't fail at drawing his tears at all. Fur is not easy to draw and you did it great.

The drawing needs no word. The wolf and the hands that are holding his face say a lot by their own.

This is an amazing piece to show people the damage we humans do to animals and nature, and people should be more conscious about it.
The Artist thought this was FAIR
17 out of 17 deviants thought this was fair.