All rights reserved to the people who made all the stamps, pokemon sprites, buttons and other stuff i did not make.
hey there peoples, i'm Alisha and I'm 18 years old. you can call me Gerby, Gerbygup, Gup, whatever, i don't really mind, as long as it isn't too assaultive. I love to draw when I can and I love animals. I love to draw dragons, Foxes and cats the most, but will draw the occasional bird, wolf, and person. i also write some stories when i get in the mood. I appreciate any feed back and kind comment that i receive and love to hear what other peoples views are on things.

If you watch me and give me a llama and I will do the same back. I also love to play clarinet as it is my passion. I hope you viewers like what you see
In real life friends




sibling:

Get a FREE visitor map for your site!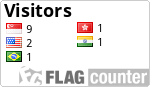 :thumb140513890:














Favourite Bands / Musical Artists
Thousand Foot Krutch, Red, Ashes Remain, Starset,Target, Monsta X, Infinite, Stray kids, Ukiss, Map6, boyfriend, BTS, Henry, One Ok Rock, Seven O'clock
Favourite Books
wolves of the beyond, the last dragon chronicle, just a dog, a dogs tale, skulduggery Pleasant, The raven boys series, Wings of fire, Warriors, Shiver series, Throne of glass series, Acotar series
Favourite Games
any spyro game, minecraft, super smash bros, mario kart, Smite, xenoblade chronicles, fire emblem
Other Interests
drawing, writing, playing clarinet