HAPPY NEW YEAR EVERYONE

As the new year comes, there's also a new commission slots that I'll be open up this month.
I'm opening up 3 slots of watercolour commission.
Slide to my DM for more information

Also it will mean a lot to me if you can also support me on my other social media

patreon:

www.patreon.com/zorageraldus
DRAWING SERVICE
» Watercolour media coloring
» Your Original Characters (Anime/Manga/Western style)
» Fanarts (Only the one i'm comfortable to draw)
» Anime/Manga/Western style drawing
» Light anthropomorphic (Nekomimi, Inumimi, etc.) (human with
cat/fox ears or cat eyes etc.)
Rates and time required may change based on difficulty.
If you want something other than what is listed here, we may be able to negotiate something,
Though rates and time required may change based on difficulty.
By registering, it means you must follow the rules that I have setup for you. Breaking any rules may put you into the blacklist and I will decline your commission!
I have the rights to display my artwork in my page or my web.
You can put a reasonable deadline from 2 weeks to 1 month depend on quantity and quality.
I will draw your commission in A4 size paper

Please send your reference picture and information as clear as you can for me, so I can draw your character better.
Down payment is required after I agree to make a commissions with you, I'll start drawing after you inform me.
I'll keep you updated with the progress
Please be patient with me, I'm such a slow artist.
I don't do pairing your OC with other anime character.
NO REFUND!
---
ORDER FORM
Name: (Deviant ID)
E-mail: your PayPal email & your contact email)
I need your email to show you any of your commission progress
at the latest every once a week
Commission Package: (½ body or full body)
Number of characters:
Simple description about your character:
Background Of Choice: (Simple/Medium/None)
Link for reference:
Link for reference from my gallery: (picking up the style you want
from my gallery)
Title Request: (Your commission title/None)
Estimated Deadline: (Add a reasonable deadline*/None)



Send this form via DA Note! subject: COMMISSION
---


1/2 BODY IMAGE
Price per character : $ 17 USD*
Add. character : $ 9 USD*
--
In IDR : Rp. 180.000*
Add. character : Rp. 90.000*
Max characters : 2
without background




FULL BODY IMAGE
Price : $ 22 USD*
Add. character : $ 11 USD*
--
In IDR : Rp. 200.000*
Add. character : Rp. 100.000*
Max characters : 2
without background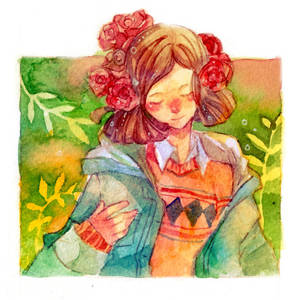 Medium BG : $ 12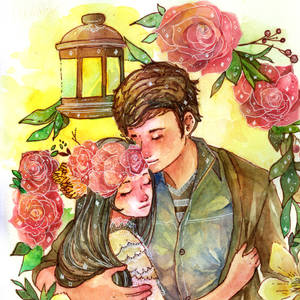 --
in IDR :
Simple BG : Rp. 70.000
Medium BG : RP. 120.000
HOW TO PAY
1. International : Paypal (ozora_rahyu@rocketmail.com)
2. Local : Bank Mandiri / Bank BCA
Do not pay before I confirmed your request or I assumed it as donation.
If there is some point that is not clear, you can send me a note to ask.
I would probably update this journal again someday.

NOTE:
» All of illustration would be at least A4 size at maximum.
» Resolution 300dpi
» Commission for commercial use will be charged in SPECIAL PRICE we'll discuss it through email

THANK YOU VERY MUCH XOXO