Hey everyone!
We are down to the last days of the Venture Party Kickstarter. We have a solid foundation that has proven time and again to be simple and fun with new players!
Even though we won't likely hit our goal, we have learned much about timing, preparation, and marketing over the course of our first Kickstarter campaign. We will reevaluate our funding goal, as well as shipping costs to make it more accessible to fans next time. This experience will only benefit the game as we push forward into the future!
The Party Is Just Beginning!
Gather your friends to spread the word as we regroup to prep Venture Party for what's next! Feel free to keep in touch, lend us your thoughts, and follow along with the game's
Facebook
,
Twitter
,
Instagram
, and campaign page. We would love to have you along for the journey!
Thanks to all of you that have backed the project. You're support has sparked a fire in our hearts and only insured that this game will go on! As creators and players, we at FoxKamp Inc love Venture Party and will make it possible for all of you to experience the fun for yourselves.
Safe Travels and New Beginnings,
FoxKamp Inc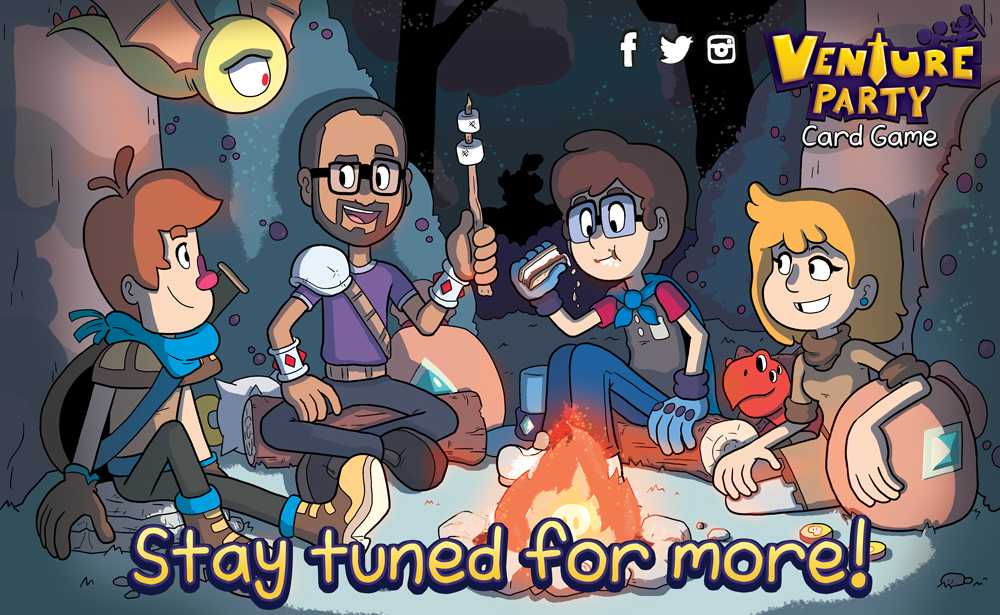 FACEBOOK • facebook.com/VentureParty
TWITTER • @FoxKampInc and @ GeorgeRottkamp
INSTAGRAM • instagram.com/VentureParty_CardGame
BOARD GAME GEEK • boardgamegeek.com/boardgame/20…