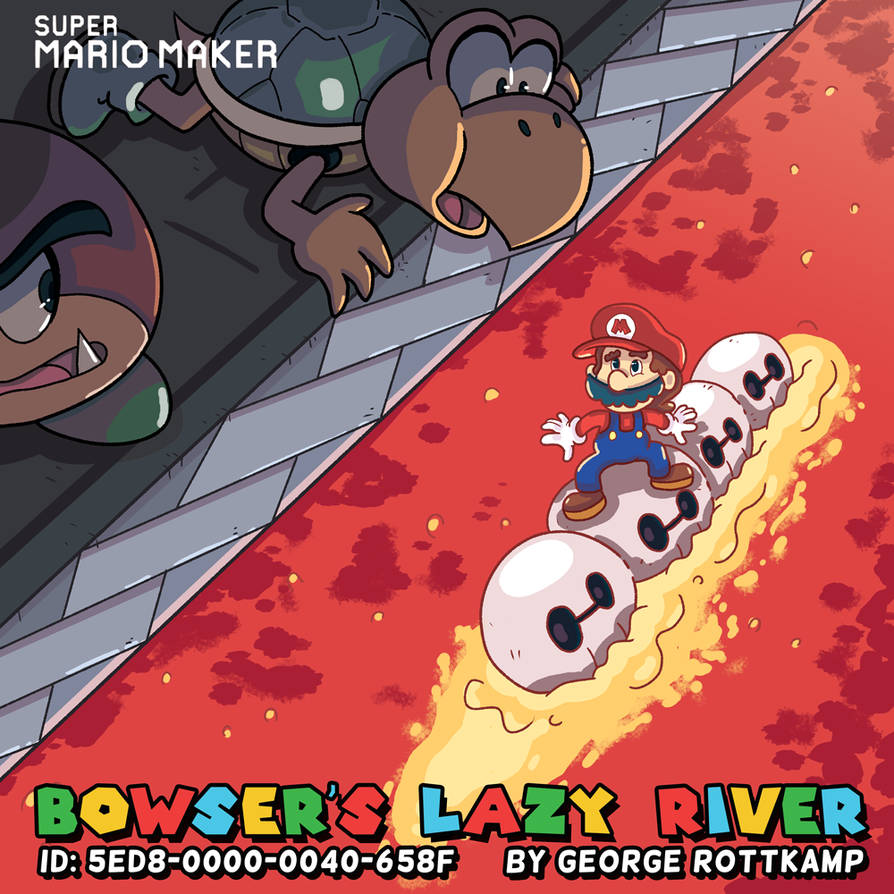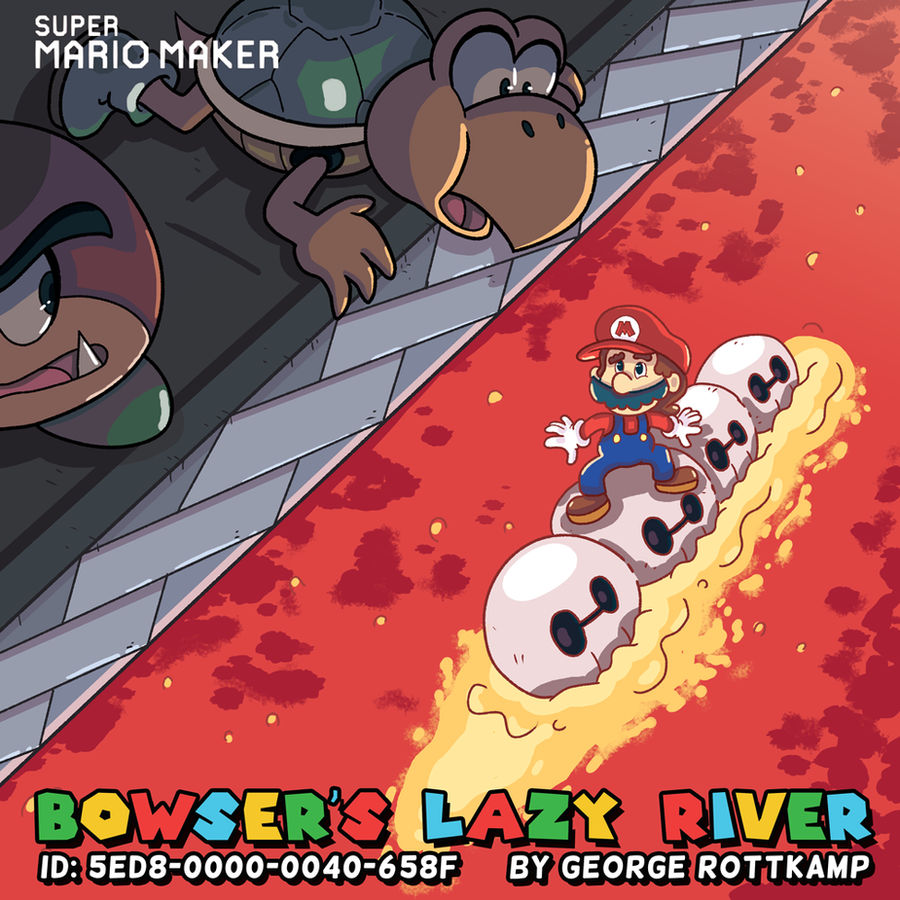 As Bowser's troops march on the Mushroom Kingdom, Mario sneaks into his fortress. Help get him through "Bowser's Lazy River"!
To play my Super Mario World style Bowser stage, enter the ID: 5ED8-0000-0040-658F into Super Mario Maker. Keep a look out for the secret door if you don't want to go the straightforward path!

Just finished playing it! Fun level with a great concept! Pretty fun, and I like the loose story for it!
You've kind of made me want to make a Mario Maker DA level ad myself!
Reply

Thanks, I'm glad that you liked it! I didn't want to make a level that was too challenging like some of the crazier Mario Maker levels. Just something that reminded me loosely of Mario World.
Reply

Mario World's my favorite game; all the levels I make are in that style. I'm not overly fond of the Kaizo levels that people make in this game. I'm more into the fair balanced levels that's more akin to what's found in the real games, and if a neat theme just happens to be there, then that's even better!
Reply

I totally agree. Part of me loves to challenge myself with some of these crazy levels, but I get the most enjoyment out of just playing fun levels that feel like the actual games.
Reply

That is awesome art! I love how you drew the lava and the skulls and everything!
Reply