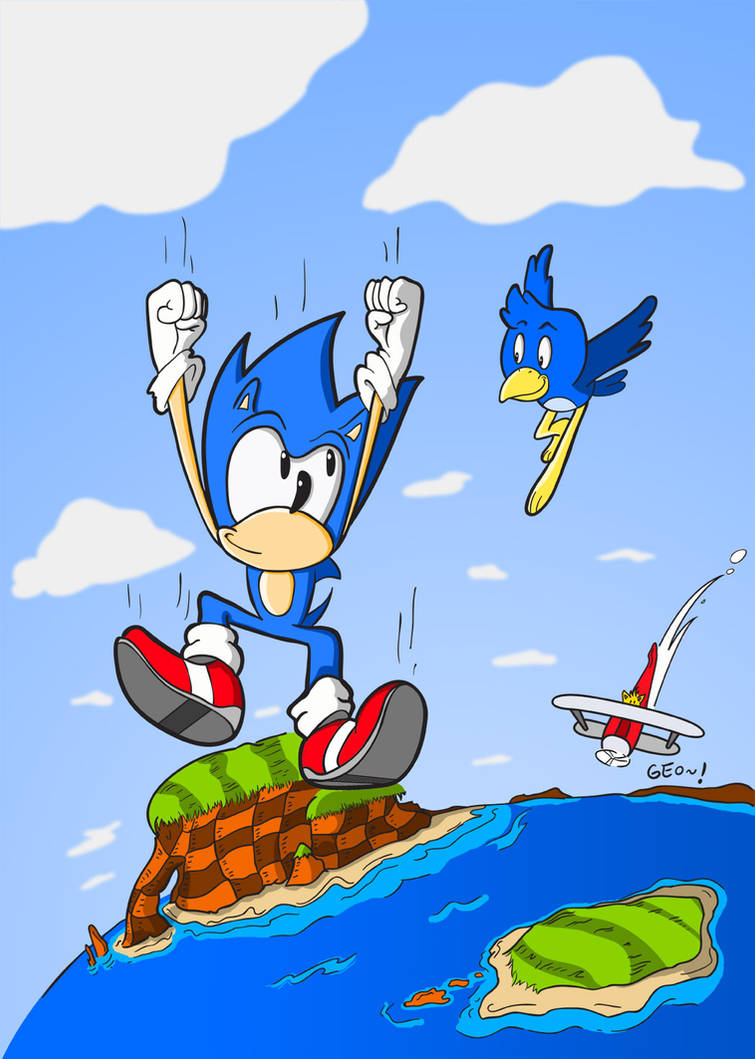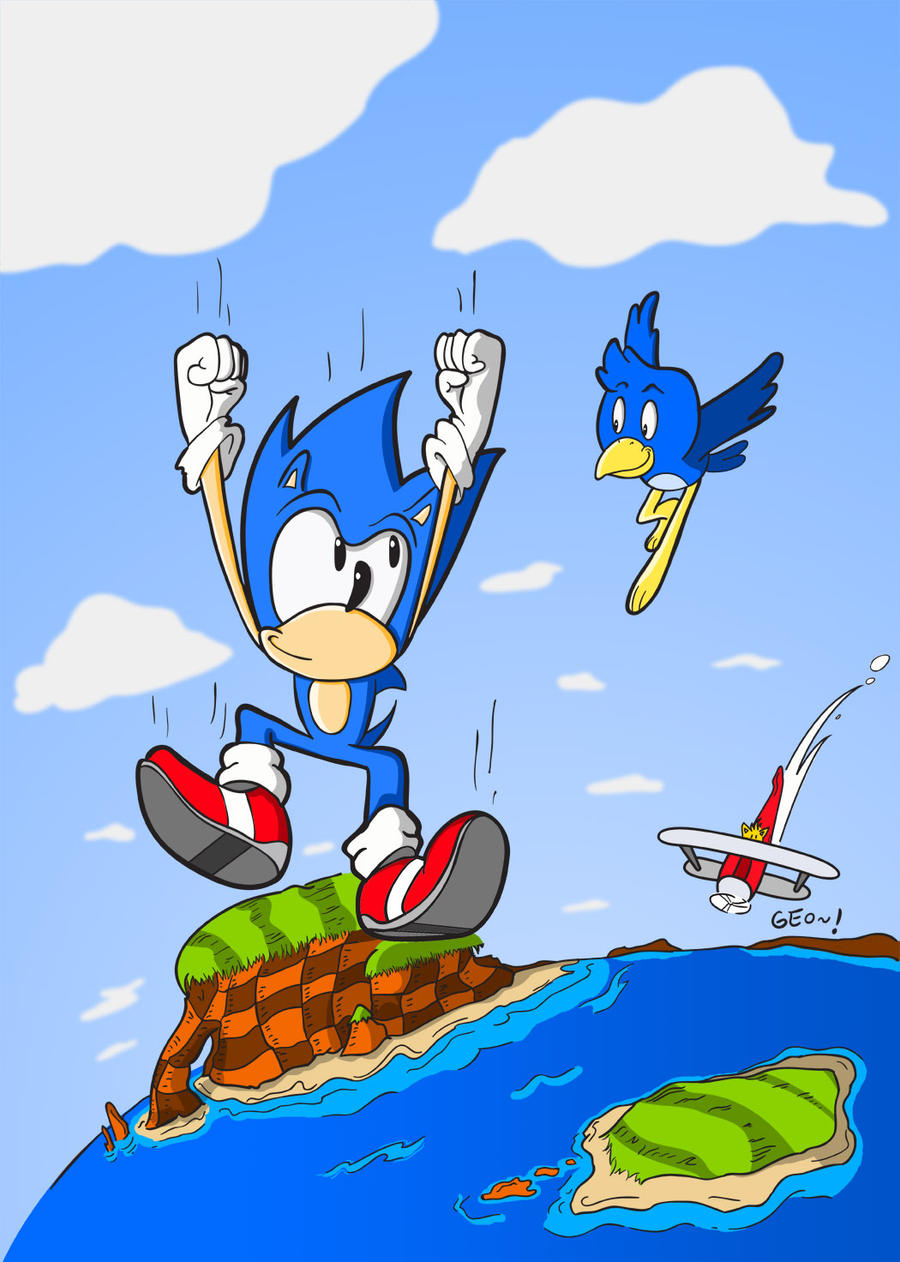 Watch
This is the colored version of my Sonic tribute. It is mostly done, but I may make a few minor changes.
I don't consider myself to be that great of a colorist yet, so if any of you have any suggestions then feel free to point them out.
Sonic © SEGA
The inks can be found here
[link]

Reply

Looks great!

Reply

This is very wonderful and terrific! I really love Sonic's falling pose and looks at the bird next to him!

I love the outlines, the colouring, the shadings and the background with Tails in the Tornado with the lands on the water and the sky and clouds!

Reply

I think you pretty much covered everything besides my signature haha! I'm glad that you love it so much!
Reply

yEAH FRIKY and sonic !!
I love this blue bird and your drawn pretty cool!
Reply

Hehe you are so enthusiastic! I'm glad that you enjoy it so much.
Reply

Reply

Haha very enthusiastic! I'm glad that you like my rendition of Sonic. Thanks for stopping by

Reply

Wow it looks great!Nice coloring!Come stop by my gallery sometime!
Reply