Hey everyone!

Things have been pretty dead here on my DeviantArt, but I assure you that I have not disappeared! A decent amount has happened since the last time I've posted ANYTHING, so I'm here to touch base and share what I've been up to! You can also follow me on Twitter GeorgeRottkamp for more frequent updates!

Dorkly and CollegeHumor
I've been working on
Dorkly comics
for nearly 3 years now, but it wasn't until recently that I got to work on illustrations for my first
CollegeHumor article
! Everyone that I've dealt with from both websites respectively have been a joy to work with, and I'm glad to collaborate to make cool artwork with them.

Venture Party: Card Game
Some of you might remember me posting about the
Venture Party: Card Game
Kickstarter that I was working on with a friend of mine. The 1st one may have failed, but we came back with a vengeance with our 2nd Kickstarter campaign! The game is currently in production, and
we finally received our sample production box a few days ago! The wait has been unbearable since our excitement was through the roof, but we are happy with the box quality! Prepare yourself for an early look at the box design!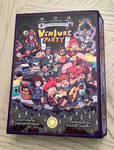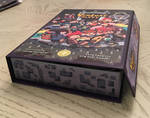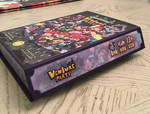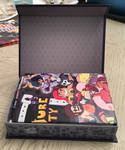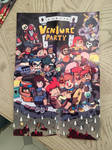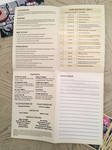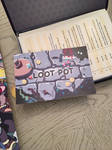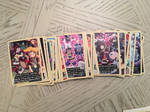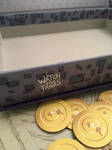 FACEBOOK • facebook.com/VentureParty
Pre-Order Today • VenturePartyGame.com
Enjoying the heck out of the Nintendo Switch!
I've been playing a ton of Nintendo Switch games ever since the launch of the console. Everything from Zelda: Breath of the Wild, Puyo Puyo Tetris, Disgaea 5, Mario Kart 8 Deluxe, Splatoon 2, and this is only within the 1st year! It just so happens that this system is perfect for a console gamer that occasionally wants to take there gaming experiences on the go, especially with standby mode.

That's all from me for now, but more is in the pipeline for down the road.
Talk More Soon!
George Rottkamp